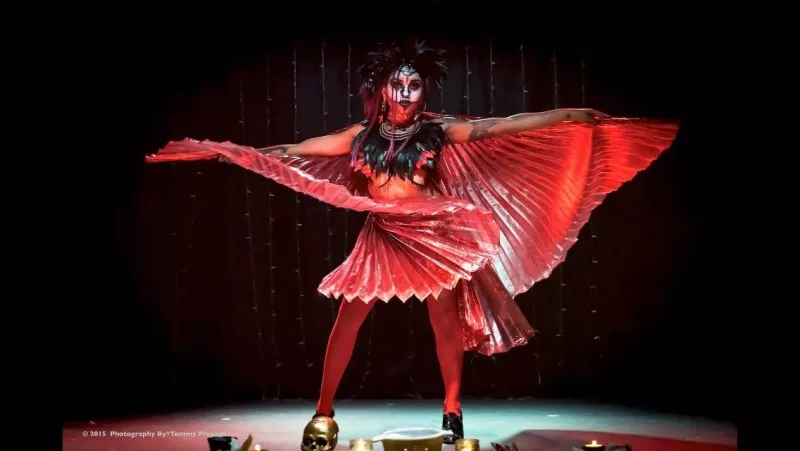 IT'S always fun to see what kind of twists and perversions the Sweet Tease take on traditional performance and show style; on Saturday, they're trying something completely new in the form of a game show.
In 1, 2, 3, TEASE: The Burlesque Game Show of Chance, six Savannah and regional performers duke it out to the sound of new and classic tunes.
So here's how it works: performers are put into three brackets. During Round One, songs are picked at random, and each performer gets to pull one prop from the prop box at random, then draw from the bag of surprises. Whatever is drawn could change the song, the opponent, grant a prize to the drawer, or offer no surprise at all.
Whoever leaves Round One triumphant will go on to Round Two, where they'll perform a song picked at random when the performers arrive for call time. Performers can listen to the song as many times as they please to prepare. The top two contestants will showdown in Round Three (a tassle-off!) in which contenders can pick one prop from the prop box. Winner takes home a crown, prize package, and, of course, bragging rights.
Contestants include Marquee Von Fister (Key West Burlesque), Ramona Rhapsody (Professor Whiskey's Traveling Bizarre Bazaar from Jacksonville), Caitalina Mystique (Knoxville, TN), Lune Noirr (Girly Girl Revue, Asheville, NC), and our hometown heroine Dax ExclamationPoint! of House of Gunt. The Southeast's lucky charm, Erin Go Brahless of the Savannah Sweet Tease, is your game show host. Surely there's a Bob Bra-rker joke in there somewhere...
Saturday, November 21, doors at 9 p.m., show at 10:30 p.m., $10