The calendar flips to June and we-for the most part-find ourselves with a little more time on our hands. It's the perfect opportunity sometimes to try a few things you've always wanted to but were too busy pretending that you didn't have time for. There is always time. There are always choices.
OK, lecture over. Here are a few bites you should work into your routines this Summer if you haven't already. Dare I say you will Eat It and Like It.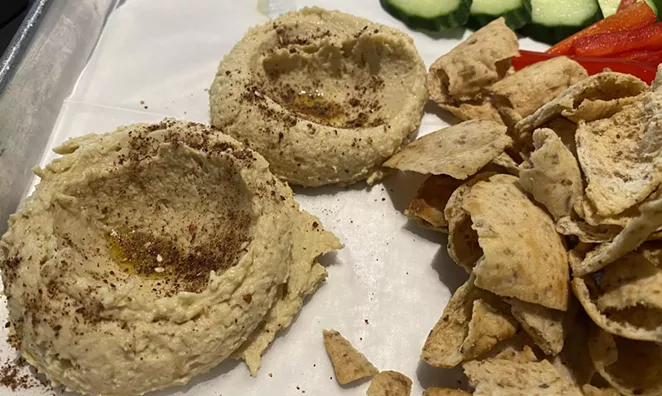 Hop Atomica's Hummus
Every once in a while, I will order something off of a menu just because it's there. Curiosity, if you will. Too many times restaurants will offer hummus and not put much effort into it. So you get a throw away bland puree. That was not the case at Hop. It was properly seasoned and had a very tiny bite to it, which we very much enjoyed. When you are lamenting running out of crispy red pepper strips, then you know someone did something right. And no, I don't consider hummus to be an ideal beer drinking snack, but this stuff is excellent.
Bocadillo Toast at Mi Vida (top photo)
If you don't know about Mi Vida -Tybee's very popular clean eats joint, then A) You are in the minority and B) You definitely should. It still surprises me how many people don't know about this gem out at the beach. Cold pressed juices, smoothies and vegan baked goods made in house. There is a lot to like here, and I do, but their Bocadillo (meaning snack) is a wonderful breakfast item or afternoon bite. It's garlic rubbed piece of Auspicious Baking Company sourdough topped with thinly sliced serrano ham, manchego cheese, salt and pepper and a side of fruit. The last 2 times I've had it, I've added a poached egg as a bonus. It's delicious.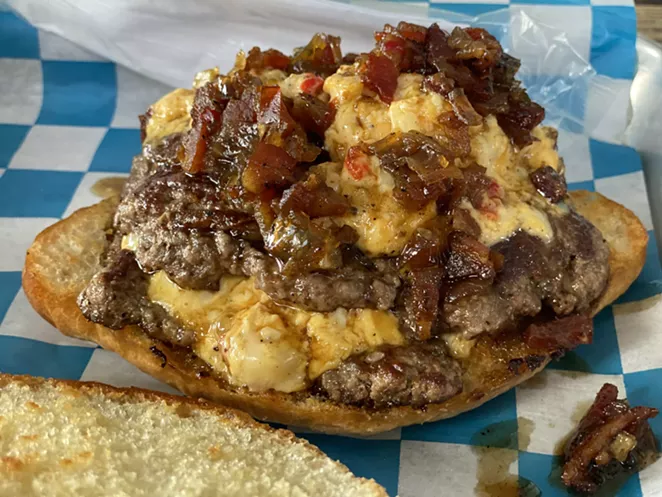 Double Smash Burger at South of Heaven BBQ
(Brunswick) I'm pretty sure I've mentioned this burger in this space before. If I did, that will tell you how highly I think of this particular creation. The one particular burger I had back in February was maybe the best I'd had in the last 10 years, no joke. Two double smashed patties with homemade bacon jam and pimento cheese. You may or may not get to the Golden Isles this summer for some beach time, but this burger is absolutely worth the drive.
Here's the catch...pay attention please...I don't want hate mail. The burger is not on the menu every week. You need to check social media on Tuesdays so you can see their menu for the week. When that burger goes on it, make time for it. Oh and the brisket is the best on the Georgia coast, too.
Turkey and Jalapeno Bacon Sandwich at Alexander's Bistro
Any drive-by will tell you, the secret is out at The Black Rabbit on Barnard Street for a great sandwich for lunch. If you are looking for something different, try Alexander's Bistro.
They opened a few months ago offering breakfast and lunch. Sandwiches and fresh baked goods are the foundation of this menu which leads me to one of the best turkey sandwiches I've had in Savannah. Turkey and Jalapeno Bacon, lettuce, tomato oil and vinegar. Simple enough right? The bread is made in house which makes all of the difference in the world.