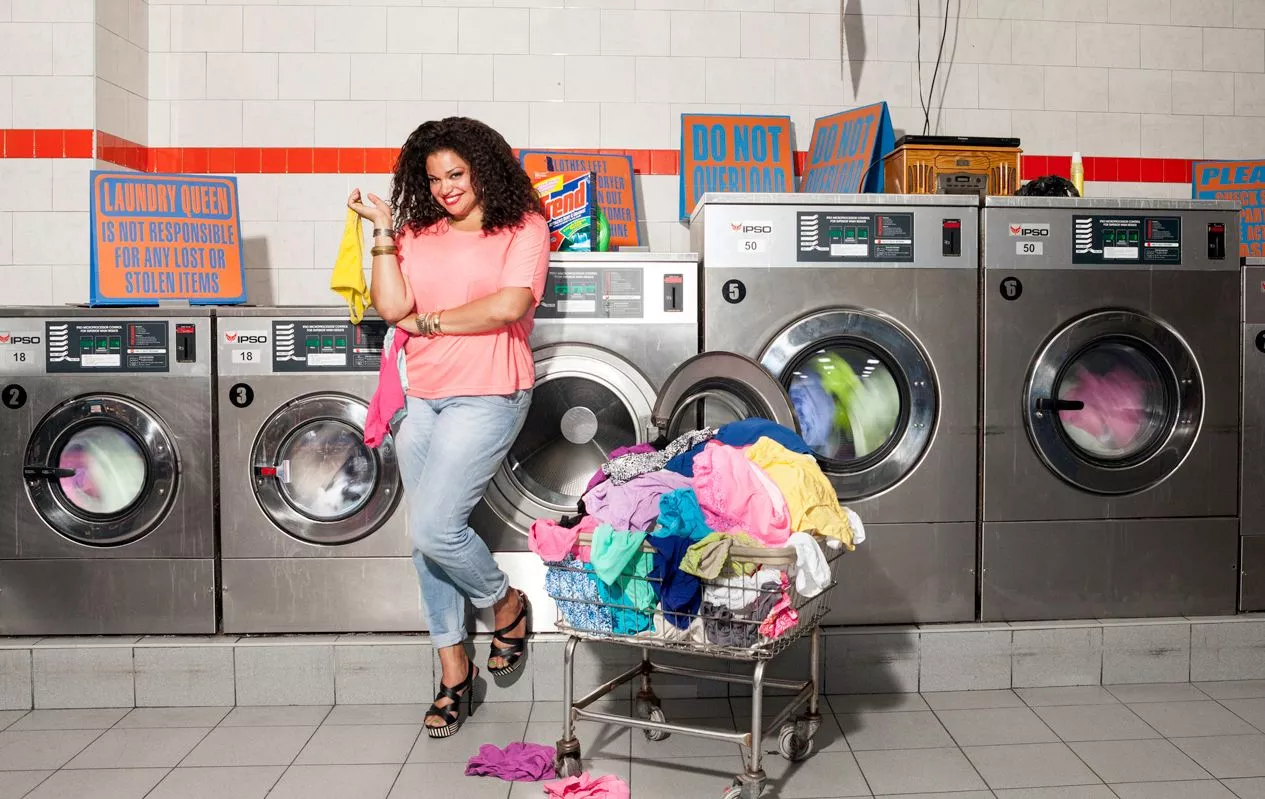 On how she got into comedy:
I was editing for the news and I had coworkers who were like, 'You're so funny, you should do comedy!' I was like 'Comedians? They sound terrible, they always complain about how broke and high they are. I'm happy! I don't understand.' And then I did it and was like, 'Oh shit! This is wonderful, this is super-fun! Who needs therapy when people are just laughing through your pain?'
On honing her style and finding her audience:
I feel like I'm still doing it! I guess it's sort of like spaghetti: you throw subjects out there and see how people kind of behave, then obviously people will as you to do their shows, and you're like, 'Okay, I guess you guys are my demographic.'
You just never know, though. I get flown all over the country to just perform for really rich people in Wyoming—it's like, 'Oh, you gotta fly in the diversity because you don't have it here.' Then I'll do like, a gay room in Idaho, but I'm not gay, you just need some love. I get it.
It's weird—I guess I'm still learning, and at the end of it, people are just people. They want to laugh and forget their problems. It's the same as paying so much money for cable: please just entertain me and let me forget about my problems.
On adapting to different roles and styles of comedy:
It's so funny, any time I get a job that's not straight-up standup, I ask, 'What do y'all need? What do you want me to do?' and 90 percent of the time, they say, 'Just be you!' That's the only thing I know how to do right now. I mean, I think it's always important to be thoughtful about what you say and the work you're going to do, even if it's for another character. I think, really, you have to be responsible with your words, and I also think about not overthinking it. I think a lot of people try to get things right all the time, and it's about doing it and having fun.
On her Eric Andre Show appearance:
There's no words to describe when your friend Eric Andre is like, 'Come do this bit with me,' because I've known him for a while, and his sketches are his own thing, over-the-top, crazy, weird, wild. And the first time I showed up to do his show, I thought we'd have some rehearsal...they just rented a restaurant and were like, 'Girl, please!' And we just went in willy-nilly, one-take sally—'Do your thing, we'll get all these reactions,' and it's like, 'This is insane!'
I don't know how that boy goes out and does all that stuff. I'd need a nap, a hug, and a Gatorade!
What she's looking forward to in 2017:
I'm looking forward to helping the country not be as divided. I'm looking forward to figuring out a way to deal with internet trolls, and I'm working on a new album, but I'm still sharing my album Shut Up on Comedy Central Records. I got LPs made, so it's nice to have a hard copy. I feel like my next album, I'll just start selling CHS tapes and go full vintage!
CS