AT SCAD's Alexander Hall, the students studying photography, printmaking and painting come together to form a community.
The Alexander Collective is a student-led club that holds peer critiques, art trades, and the third annual Salon Show.
Each student is invited to participate in the juried show, held at Fab'rik this Saturday. The exhibition will showcase a wide variety of the talent in the building.
Luke Batchelder is this year's president of Alexander Collective. We sat down with him last week.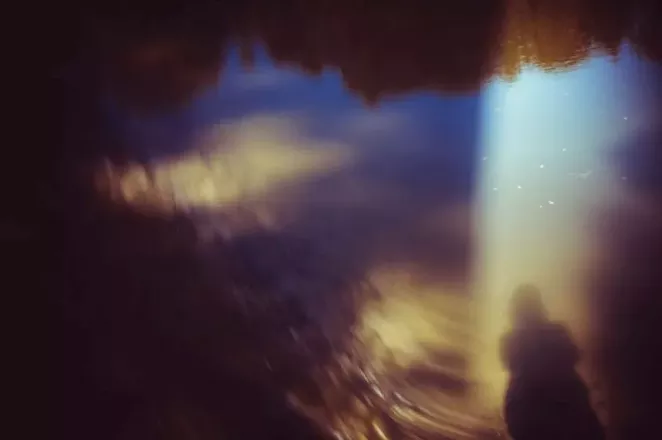 1. Tell me about the history of this show.
This is the third annual show. The past two spring seasons, we've had the show at Non-Fiction Gallery, and then they closed down. It was a way to get everyone that's a part of the building—painting, printmaking and photo—we can all come together and get a community going.
It's a submission process. Everyone gets a piece in the show. Not a lot of people leave SCAD with exhibiting their work, so this is a chance to have something on your CV or resume that you have exhibited so that when you leave here and go forward, you have experience and have helped install. So that's the idea: getting people together and giving them that experience, if you want to do it.
2. Why is that experience important?
I think the idea of professionalism and finding a spot, getting your work out there so people can see it, it's a public event. People are scared to show their work and to reach out. I think that's what the Collective wants to do is create that community. Everyone is welcome that works in the building; whatever your passion is, we're here to help exhibit that and show it in a wide diverse variety of students and where they come from.
3. How did you become president of the Alexander Collective, and how does it work?
It's a nomination process. The previous group of officers, or the people that come to meetings, nominate the people of the group. Or someone can ask to be on the ballot. It's an official, more low-key way of doing it. I personally just got nominated by somebody that was here. It's been a little rocky this past year, because I was away with one of the other officers at Lacoste in the fall. The other officers were super proactive at keeping it up. I think it's hard keeping everyone on the same page. Everyone has their own lives.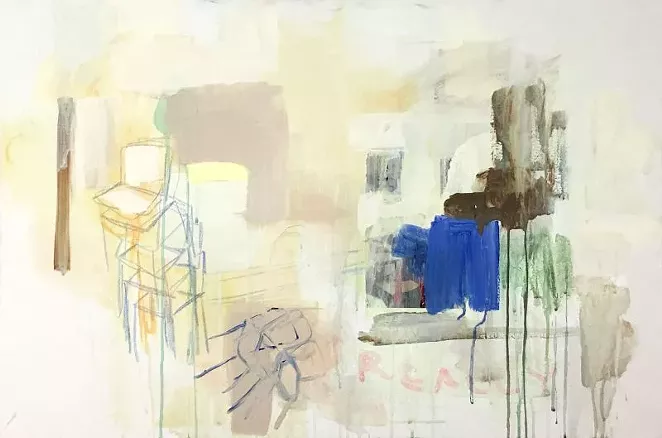 That's the basis of Alexander Collective. It first started with Ben Tollefson. He along with other students was proactive in getting the Collective started and making the official club when he was a student. He mostly started every week with peer critiques, not having a professor around, student-run. People could get the vocabulary if they want to critique work. The idea is that he's curatorial now, so it worked for him.
That's what it's been like for a couple years: a critique every week, meeting, doing art swaps and trading work.
4. What will the salon show be like?
Right now, we've got about 12 students. Some have submitted more than one [piece]. The limit is up to five. It just comes down to, you get a piece in the show, it's just based on size and how much we get for the show. You rank your work. Which one do you prefer? No one has really been ranking it, they've just been submitting it, but that's fine too.
It'll be a volunteer install next week. People will come as they wish. I think it's going to be a great show. I'm super pumped. It's going to look nice and presentable; it'll be a little organizing the pieces with each other. The past two years have been super successful. A lot of people have shown up, and I think having it be an annual thing in the spring is nice because people love going to shows this time of year.
5. Tell me about your work.
I do construction-based material work. I spent a lot of time growing up working with my father and right now I'm kind of looking back on that and understanding how important it was for my family. It's easier for me to become more personal and attached to the work, and it comes out more fluidly. It's a lot of minimal gestures to change the surface or the reality of something. What is true in a space versus what will make you think again about where you are—that sort of conscious experience.
CS