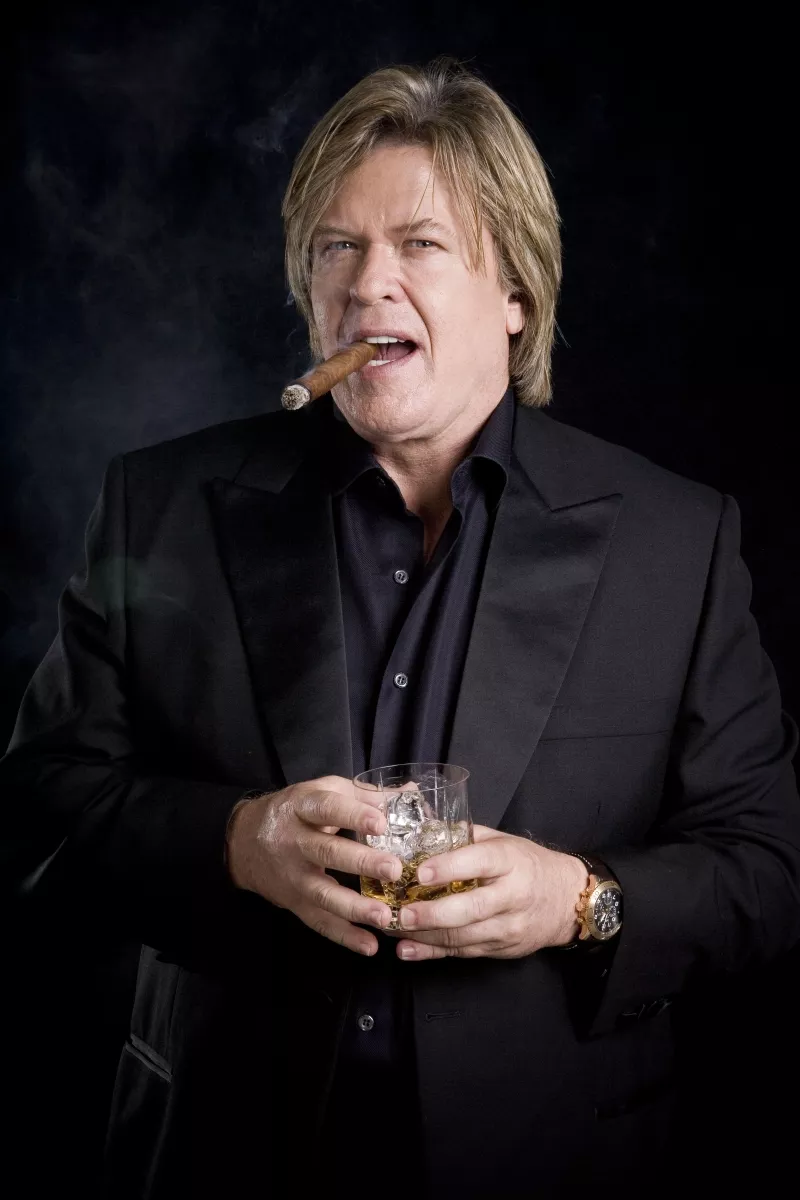 1. Ron, you come to Savannah a good bit. What do you enjoy most about coming here?
It's always a pretty rowdy crowd. I don't know what it is, but things are just rowdier down there. I always seem to end up in some kind of altercation in Savannah (laughs).
And the fried pork chops! You have the best fried pork chops in the world. At the Pink House. I always get fried pork chops at the Pink House. Best piece of meat I've ever tasted.
2. You're not a Bill Maher type comedian who pulls his bits from the headlines. That said, on this tour are you getting into the hoopla over the presidential race at all?
I don't do a lot of that. Really what we're seeing right now is proof that it all boils down to the fact that there are no qualifications to be president. You do not have to be qualified in any way, shape, or form to run for president. I mean you have to be born here...and be 35 years old. That's it!
So what I'm saying is if my fans want me to run for president I'm your man! If the call is loud enough I will respond!
3. Chris Rock and Jerry Seinfeld got some press lately for saying they don't find college campuses to be conducive to comedy anymore, because of the pressure not to offend anyone.
Well, I don't even know why Chris would want to play colleges, he's the best comedian in the world. But campus gigs have never been my thing. My crowd is completely different. For one thing, a little bit older. A lot my fans are sort of older baby boomers. Hey man, that's fine with me—we're the largest group of people in America!
4. Percentagewise, about how much of your act is the same from night to night, as opposed to improvising bits on the fly?
Ninety-nine percent is the same. And really most comedians will tell you the same thing. A lot of hard work goes into a show, to making it tight and having the most impact.
Really my number one goal up there is to kill. My goal is to just murder. When you get it all locked down that's what you're looking to happen. You wanna just kill every night.
That's not to say I don't do anything different. I'm a firm believer in Jerry Seinfeld's advice: If you're not doing at least one new thing every night, you're chicken shit.
And if I come to your town again the next year, it will all be new stuff.
5. You're a founding member of the Blue Collar Comedy Tour. There was some grumbling awhile back that Larry the Cable Guy, for instance, was basically more an adopted persona than actually "blue collar."
For the most part that's really us, for sure. Danny Whitney, that's mostly him when he's the Cable Guy. Those are mostly his opinions, mostly his point of view. Danny is indeed the grandson of a preacher, he indeed grew up on a farm in Nebraska.
And you know, Danny's also the only one of us Blue Collar guys who has a college degree.
Me, I'm stupid. I went to all the stupid classes. But I have this one skill that's extremely fucking rare: I have this skill of being able to stack words. I'm fucking great at stacking words on top of each other, and people will pay to hear it.
And Jeff Foxworthy? That's him. He doesn't curse in his act, and he doesn't curse in real life. Everything you see is Jeff Foxworthy being Jeff Foxworthy.
6. I know I'm supposed to be hip and say I don't think Jeff Foxworthy is funny, but I've seen him do incredibly hilarious standup.
Oh he's a beast. Jeff has sold more comedy albums than Richard Pryor and Bill Cosby combined. He's just a beast.
7. Do you really find some regions to be more friendly to your type of Blue Collar comedy than others?
Well, I've been one of the top three touring comedians for the past 12 years. So it all pretty much plays everywhere. I mean I don't really sound or act like I'm from somewhere particular, I have a little bit of an accent but that's about it.
I get people coming out everywhere, from Maine to LA. LA is actually a great town for me, we get amazing crowds.
But you know, maybe not the Upper West Side of Manhattan or somewhere really upper crusty like that.
cs