AS Rudy might say, "screw your wig-hats on tight," 'cause there's way too many alternative cinema screenings taking place throughout the greater Savannah area over the next week. When it rains, it pours, apparently.
If you're involved with presenting any legitimate screenings which are open to the public and would like to have them considered for inclusion in this column, make sure to send every pertinent detail on said screenings to me directly at jim@wickedmessenger.com at least 14 days in advance (in order to meet printing deadlines).
Got it? Cool. Let's proceed.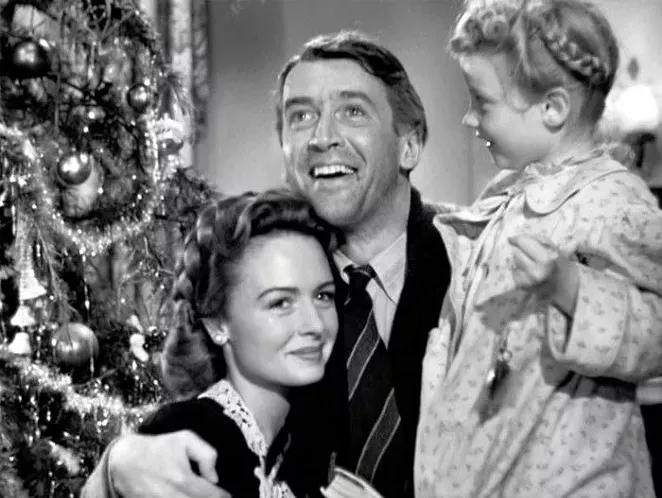 We begin out on the Southside at the AMC Savannah 10 on Stephenson Ave., where two encore presentations of New Zealand-based filmmaker Peter Jackson's ("The Lord of the Rings Saga") universally acclaimed WWI documentary "They Shall Not Grow Old" will be screened in high-definition. This compelling portrait of the day-to-day living (and dying) conditions of British soldiers in that landmark conflict marries state-of-the-art special FX with vintage, archival photos and the words of actual WWI participants to recreate their experiences. This rerelease adds a bonus documentary featurette on the technical skills required to bring these materials to life. Showtimes at 4 p.m. and 7 p.m. on Dec. 18.
An hour later that same night at the Sentient Bean Coffeeshop on Forsyth Park, the Psychotronic Film Society continues its long-running weekly Wednesday night series of overlooked or marginalized feature films from around the world with a "mystery screening" of an infamous box-office flop from 1980 that they're billing as "The Worst Hollywood Movie" released that year. An elaborate, high-concept picture boasting one of the world's biggest stars in the lead, it's a horribly ill-conceived vanity project that both confused and offended most of those who saw it during its brief theatrical run.
The exact title remains a secret until showtime, and adventurous movie lovers are encouraged to take a chance, buy a ticket and be pleasantly surprised. 8 p.m. showtime.
A few nights later, on Dec. 22, the PFS holds a rare Sunday night show at the Bean, and this time, it's a Holiday Season Fundraising Benefit for beloved local rock and blues musician Josh Safer, who's best known as the drummer for standout Savannah groups GAM and Bottles & Cans, but is also known by many of us in the local music community to be a real mensch. Josh is undergoing a lengthy recovery from elbow surgery which prevents him from playing gigs for several months, thus denying him a significant chunk of income.
The PFS is donating all proceeds from tickets to this little-known Christmas/Hanukkah-themed cult comedy (as well as the pre-show raffle for valuable prizes) to Josh's family, in hopes it can help ease their financial burden -- and serve as a thank-you for all the nice deeds and kind words he's always had for many working musicians around town.
As with the prior PFS event, the exact title of this movie remains a secret, but it's a Sundance Film Fest award-winner that developed a loyal following on home video but has only been shown in public a handful of times. Come prepared to laugh and do a mitzvah at the same time! 8 p.m. showtime, with discounts on craft beer and organic wine during the show.
By the way – there will be no Psychotronic Film Society events at the Bean on Wed., Dec. 25 or Wed., Jan. 1, due to those dates coinciding with major holidays. The PFS will return to the Bean on Jan. 8 with a rare public viewing of the controversial 1977 Blaxploitation revenge film "Fight for Your Life!", starring a young William Sanderson (best known as hotelier E.B. Farnum on HBO's "Deadwood" and as Larry on the TV sitcom "Newhart").
On Dec. 19, a few blocks away from the Bean, the Beach Institute African-American Cultural Center will offer a free screening of "The Black Candle: A Kwanzaa Celebration." Co-written by the late, great poet and author Maya Angelou, this 71-minute documentary from 2008 about the struggles African-American families have continually dealt with in regards to the rigors of maintaining their communities and culture in the face of adversity. The film looks at the formation of the Kwanzaa holiday and why its defining principles (including unity, self-determination, collective work and responsibility, cooperative economics, purpose, creativity and faith) are central to the African-American experience. 6 p.m. showtime.
That same night, out in nearby Springfield, Ga., the historic Mars Theatre opens a four-day engagement of the recently released action-packed biopic "Ford v Ferrari," which dramatizes the intense 1966 rivalry between the U.S.-based Ford Motor Company and the Italian specialty carmaker Ferrari. Portions of this critically praised drama were shot right here in Savannah, so there's a bit of a local aspect to this film that may draw viewers who are not typically interested in car racing. Showtimes at 7 p.m. on Dec. 19 through 21, with a 3 p.m. matinee on Dec. 22.
A few days later, the Mars opens another four-day engagement of a newly released well-received drama based on real-life personalities and events: "A Beautiful Day in the Neighborhood," based on the memoir of a reporter who experienced an epiphany of sorts after agreeing to meet and write a profile of children's TV host and educator "Mister" Fred Rogers.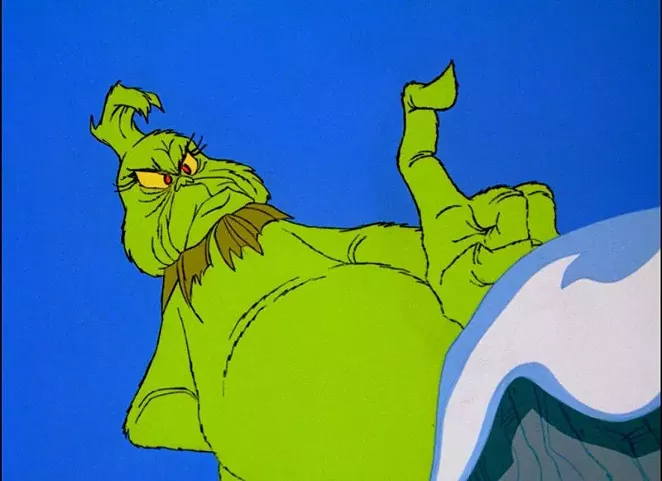 Coming on the heels of an impressive festival-fave documentary on Rogers' legacy, this feature (starring Tom Hanks as Rogers) has not been the smash hit many assumed it would be. However, friends whose opinions I trust have told me the film is far more about the character of the reporter than it is about Fred Rogers, and that they wound up surprised by just how much they enjoyed the film. Which is to say that one may not have to already be a dyed-in-the-wool (see what I did there?) acolyte of the late PBS-TV icon to appreciate this motion picture. 7 p.m. showtimes on Dec. 26 through 28, plus a 3 p.m. matinee on Dec. 29.
Moving out to Tybee Island, on Dec. 19, the historic Tybee Post Theater offers up the vintage Yuletide gem "Holiday Inn," a 1942 musical starring Bing Crosby and Fred Astaire which wound up being remade as the far more successful (and thus, more fondly remembered) 1954 film "White Christmas," which –oddly enough-- also starred Crosby. Packed with memorable tunes by famed composer Irving Berlin (he took home the Academy Award for Best Original Song for the title track, which has since become a timeless holiday standard), this romantic comedy screens once only at 7 p.m., and admission price includes your choice of a beverage (hard or soft).
The very next day, the Tybee Post launches a three-day engagement of the just-released rom-com "Last Christmas," starring Emilia Clarke as a cute (but underachieving) young Londoner (working as an elf in a Christmas-themed retail store) who finds herself reluctantly charmed by a handsome young man. The treacle is laid on way too thick in this sicky-sweet big-screen version of made-for-TV comfort food (it practically reeks of the Hallmark channel, while not being connected with that outfit in any way), and the truth is that if you've seen the almost absurdly detailed trailer to this picture, you've essentially seen every beat of the entire film in under three minutes – making watching the whole thing somewhat redundant. However, if the cinematic equivalent of turkey, cornbread dressing and cranberry sauce is what you're seeking, this will likely tide you over nicely till the new year. 7 p.m. shows on Dec. 20 through 22, with 3 p.m. matinees on Dec. 20 and 22.
And finally, on Dec. 26, the Tybee Post offers its own three-day run of "Ford v Ferrari," with 7 p.m. showtimes on Dec. 26 through 28, and 3 p.m. matinees on Dec. 27 and 28.
Dec. 20 finds the Foxy Loxy Café on Bull St. offering its monthly Courtyard Movie Night, on the outdoor patio behind the restaurant – as it does on the third Friday of each month, weather permitting. Their selections are shown on a large, inflatable screen, and their full menu is served during these free screenings. Please note that each month's feature film selection is chosen via an online poll, and then announced only on social media as little as 24 hours before showtime, making it impossible for Film Scene to definitively know what's being screened in time to get it in print. 8 p.m. showtime.
The next morning at Trustees Theater, SCAD kicks off a full day of "holiday classics," which require no cost to attend, other than a donation of any sort of non-expired, non-perishable food item which will be in turn donated to the Second Harvest Food Bank for distribution to needy families in our community. This is an annual tradition that usually winds up gathering thousands of items of food and helping a great many people.
The event starts at 11 a.m. with the 1964 made-for-TV stop-motion-animated version of "Rudolph the Red-Nosed Reindeer," which is a time-honored hour-long favorite that still manages to engage and captivate people of all ages to this day. Narrated by famed singer and actor Burl Ives, it was an early effort from the production company that would eventually be known as Rankin/Bass, and, under that name later create the original hand-drawn animation version of J.R.R. Tolkien's fantasy novel "The Hobbit." Ives' tunes "Rudolph the Red-Nosed Reindeer" and 'Have a Holly Jolly Christmas" were featured prominently in this TV special, and later wen ton to become huge, perennial radio hits.
The programming continues at 3 p.m. with the late writer-director John Hughes' ribald family-friendly romp "National Lampoon's Christmas Vacation." Then, at 7 p.m., Trustees shows perhaps the most archetypal Christmas movie of all-time, writer-director Frank Capra's 1946 B&W dramedy "It's a Wonderful Life," starring Jimmy Stewart, Donna Reed and Lionel Barrymore.
Dec. 22 finds Two Tides Brewing Company in the Starland District hosting a free, three-film holiday marathon of their own. Their event starts at 5 p.m. with a showing of the original, 1966 made-for-TV version of Dr. Seuss' beloved children's book "How the Grinch Stole Christmas," directed and co-produced by animation icon Chuck Jones (Warner Bros. "Looney Tunes"), and starring the voice of the one-and-only Boris ("The Terror") Karloff.
That's followed at 6 p.m. by the violent slapstick comedy "Home Alone" (another John Hughes effort), and then by another 7:30 p.m. showing of "National Lampoon's Christmas Vacation."
These films will be shown in the brewery's manufacturing facility, which I have never had the pleasure to tour, preventing me from commenting on the specifics of the viewing environment.
That's it. Whew!
Until next week, see you at the movies, be kind to those around you and don't forget to turn off that cell phone.
Jim Reed directs the Psychotronic Film Society of Savannah.
cs