Savannah's new favorite holiday tradition started as a joke.
One morning, Eileen Funderburk and her husband were joking around while getting dressed, and he struck a sexy pose that made her laugh.
"I said, 'Keep it up or I'll take your picture,'" remembers Funderburk. "We looked at it and he said, 'That's calendar worthy.' And that is really how it started."
Funderburk went to Pinkie's, her friend group's regular watering hole, and shared the picture. While it got a few laughs, it also got a lot of enthusiasm, which she didn't expect.
"Some of these men said, 'Oh, I'll do that!'" remembers Funderburk. "Next thing you know, I had a picture sent to me on my phone, and I said, 'Oh my gosh, this is really going to happen.'"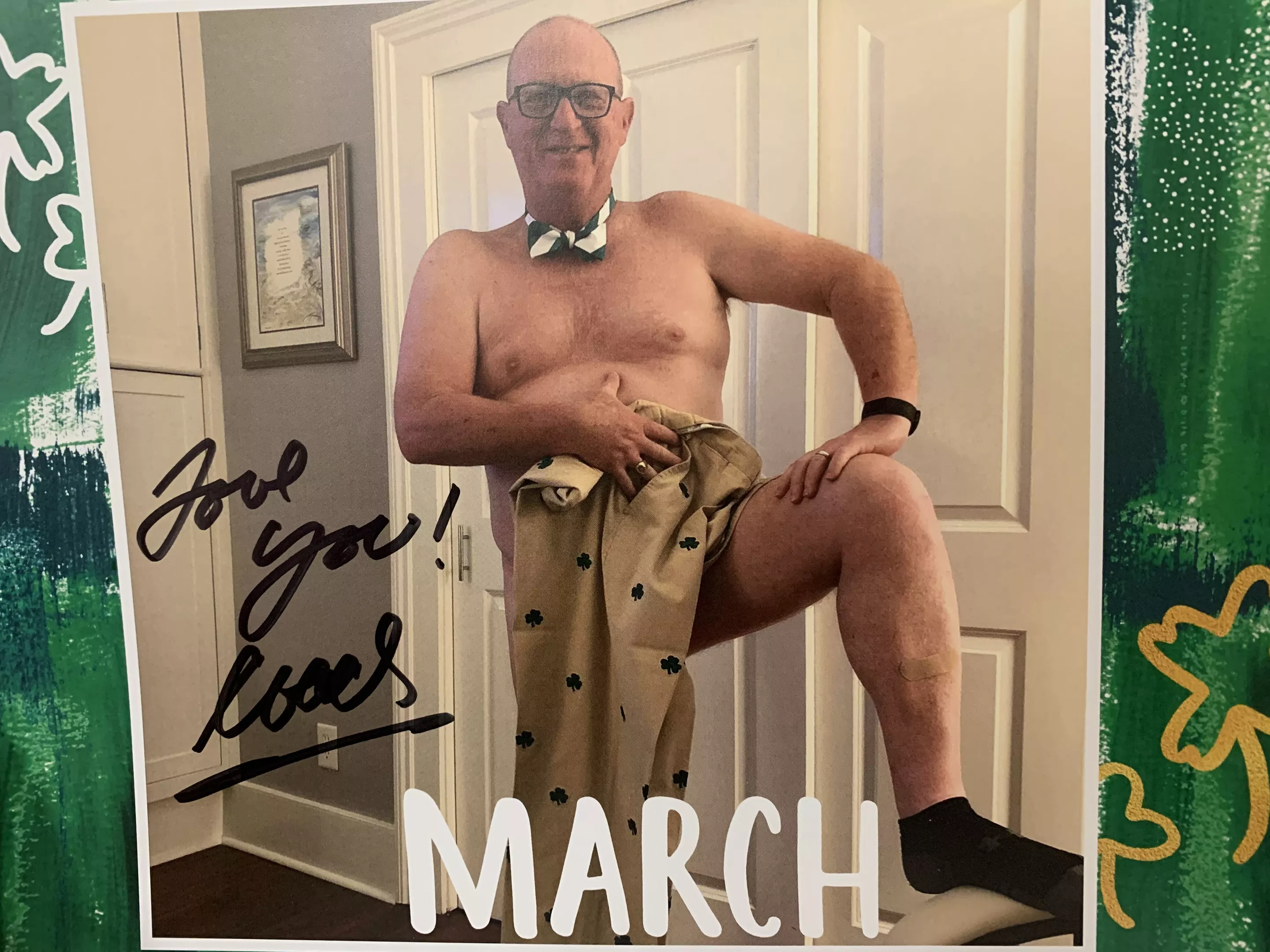 The picture turned into Men of Pinkie's, a sexy men's calendar that includes risqué photos of the bar's regulars, as well as a beloved bartender. None of the photos, or the models, are professional, but the enthusiasm shines through.
"When you look at these pictures, these are not 20 year-old men," points out Funderburk, "but every single picture is flattering and wonderful and captures their personalities and, in some cases, their professions. It's been a really neat experience to watch them because these guys are all friends. To watch them look at each other's pictures and compliment each other, it's been a really great, fun experience, I think for everybody."
When Funderburk found a promotion for calendars on a photo printing website, she decided she'd order 50 calendars first, just to test the market. She ended up ordering 200 and selling out of them in three weeks.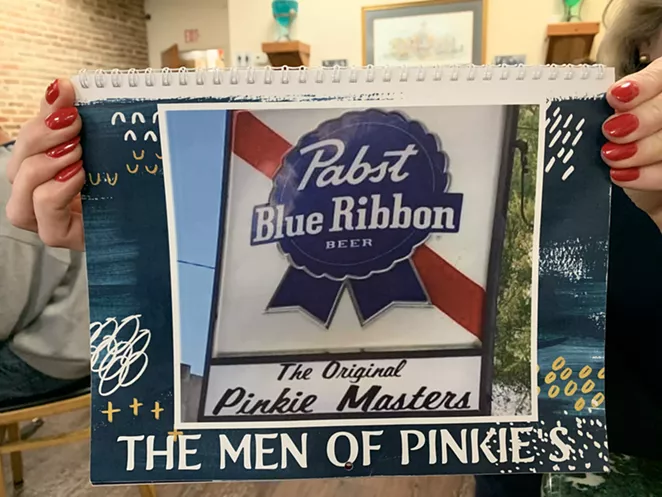 "When we showed people, they'd look at them and go, 'Oh my God, that is so funny!'" remembers Ed Flanagan. "The idea of saying it's for charity, people would kind of snicker."
All proceeds from the calendar benefited the Savannah Center for the Blind and Low Vision, a cause that's near to Funderburk since she's on the board.
"For the next batch, the guys who agree to do it will pick a charity," says Funderburk. "It'd just be a great way to raise money for great causes throughout Savannah."
"There's definitely a lot of haves and have-nots in the area, and the have-nots don't seem to get the light that they should," adds Flanagan.
Speaking of the next batch, Funderburk and Flanagan are fairly sure the Men of Pinkie's calendar will live on for a while based on how many men expressed interest in participating.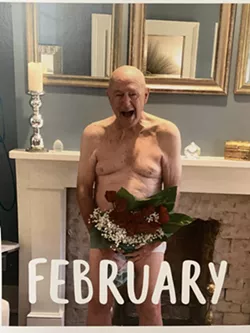 "We had a lot of interest in being in the calendar now that people have actually seen it," explains Funderburk. "When we first started, I listed out all the months and filled in people, but when I got down to maybe three months left, I'm racking my brain, like, 'Who would do this?' As soon as the calendar came out, guys came up and said, 'Why didn't you ask me?'"
Plus, with the thriving group of regulars that Pinkie's has, there's no shortage of men of Pinkie's to enlist for the calendar.
"I think Savannah really does have local watering holes within your community," says Funderburk. "I know there are some further down towards the river, but also so many more tourists, so with the local aspect with Pinkie's, you can always run into someone you know."
"I'm sure it happens in other cities, but Savannah seems to have a real likeness of people going out and meeting and just having fun at a bar," adds Flanagan. "Not going there to drink, drink, drink, but we meet all the same people."
If you're interested in purchasing—or being in—a calendar, contact Flanagan at brugh100@gmail.com, or catch him at Pinkie's.