ON Sat., Sep. 25, Jazmin Ghent will take the stage at the Savannah Jazz Festival. It won't look like any of the 38 jazz festivals to come before it, and it certainly won't look to Ghent like any performance she's ever had before.
The show will be a limited capacity in-person performance, with a live stream taking place via WSAV. Though it'll be a first for all involved, it's the latest in a long line of shows and critical acclaim for Ghent—who has garnered some serious praise over the last few years for her brand of jazz music.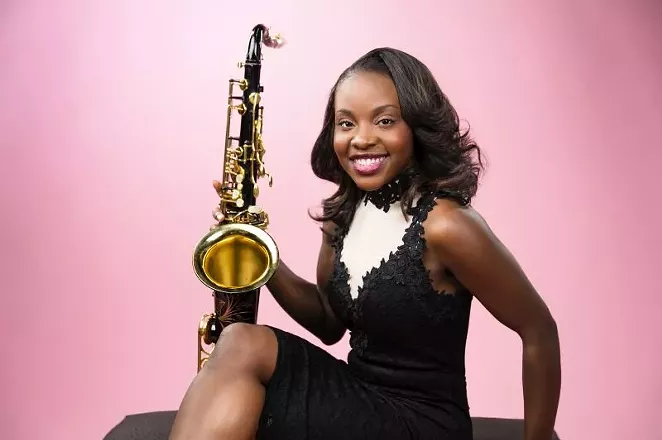 "With COVID happening, everything's been postponed this year. I was so excited because there were many opportunities happening, but then COVID happened. So I'm definitely looking forward to the festival. Very much so," Ghent tells Connect.
For Ghent, like so many other touring musicians, having that component removed from her daily life has been a bit jarring.
"That's something that brings joy to all of our lives. I think I didn't appreciate being able to travel and being able to perform; this gave me a whole different perspective," she says.
That joy of performing started in middle school, after she'd grown up listening to jazz through her parents.
"I always had the sound of jazz in my ear. They named me after jazz, and they had hundreds of CDs. So by the time I got a saxophone, I was really just trying to mimic these things that I'd heard," she says.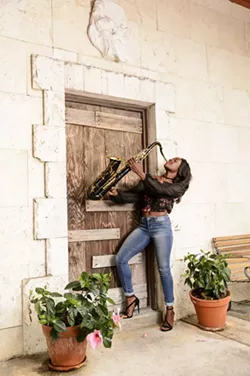 "Near the end of middle school, I went to a Jamie Aebersold camp and that's when I was introduced to standards. I started listening to Gene Ammons, Stanley Turrentine, and Hank Mobley. I really liked the character of their sounds."
Fast forward several years, and Ghent says she had a real breakthrough moment in the last couple of years that really solidified her passion for jazz and the decision to pursue it as she's begun to.
"I've had a few gigs that are ingrained in me—good and bad experiences. Last year, I played in Australia on the Dave Koz Cruise, and that was really a turning point," she says.
Ghent says she also had a shift in mindset that has allowed her to embrace her musical identity more fully as of late.
"I was one of those people where if I met someone, I wouldn't even tell them I was a musician or that I played music. There are a lot of assumptions made about musicians," she explains.
"But then I had to realize that this is such a huge part of who I am as a person. It's definitely something that I've been embracing."
cs