While combat sports have increased with popularity in recent years with the rise of Mixed Martial Arts along with a new wave of interest in boxing, many Savannah locals are unaware of the rich fighting traditions of the Hostess City.
While it is no longer at the forefront of Savannah's sports mindset, many citizens remember a time where the city was a thriving hub for boxing, and some are working to reclaim that status.
While the early 2000s were a golden age for boxing in Savannah, the roots of that period begin much earlier.
Mike Jarrell, Sr. the founder of the once great Jarrell's Boxing Gym remembers his early years of amateur boxing in Georgia.
During this era, many of the all-time great boxers were in their formative years, and Mr. Jarrell was able to cross paths with some of them, including Evander Holyfield.
According to the family, he fought the future Heavyweight Champion, hailing from Atlanta, two times in the amateurs. Though he lost both bouts, the family is proud to say that, in an unexpected twist, he gave the legend a standing eight count in one of the fights.
Mike Jarrell, Sr. who remembers doing outdoor amateur boxing events in what he calls "The Tent" in his youth, wanted to bring a new level of boxing to Savannah.
The family opened Jarrell's Boxing Gym and the sport took off. With a strong stable of local fighters and some regular visits from some of the world's best boxers, the Jarrell's began promoting shows that reached national television including ESPN.
"We had a location near the river that was big enough to hold events in, and, back then, we sold out just about every show. It was a pretty awesome place to watch a fight because it was small enough where you could hear and see everything that was happening in the ring," Mike Jarrell, Jr explained. "For a lot of fighters gaining experience fighting is the hardest thing, so having shows locally almost one a month was a huge benefit for us."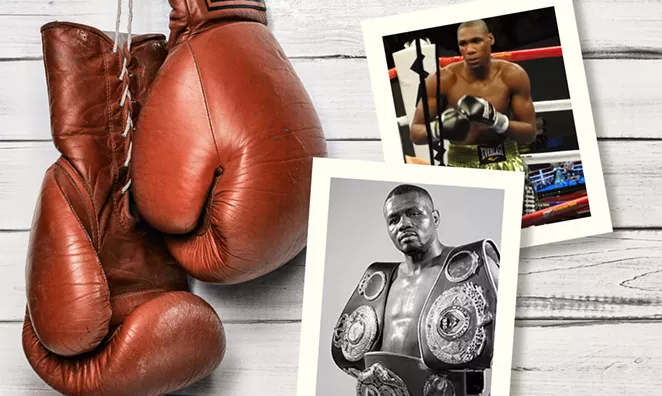 The gym used to be located in the heart of historic downtown on Fahm Street. Where it once stood has now been overtaken by a high-end hotel. But just a few decades ago, it was a bustling center for boxing in the deep South.
Al Seager, a former fighter out of the gym, remembers the gym's heyday.
"We had two rings going, and we stayed open from early in the morning to late at night. It was really a cool site to come in on any given night and see sparring and training. It was a happening place, man."
Mike Jarrell, Jr. reminisces about the success of his father's vision in the early 2000s.
"Paul Williams and Nate Campbell, both were undisputed champions, came down and trained with us at our gym. Both of them had a number of fights for us when we were throwing shows, too."
For fans of boxing, those two names are synonymous with boxing royalty. Nate Campbell held three of the four major belts in boxing while Paul Williams held one.
These two fighters, though, were not the only fighters to achieve boxing success in the city.
A few local Savannah fighters reached international recognition, most notably, the previously mentioned Al Seager as well as Norman Jones.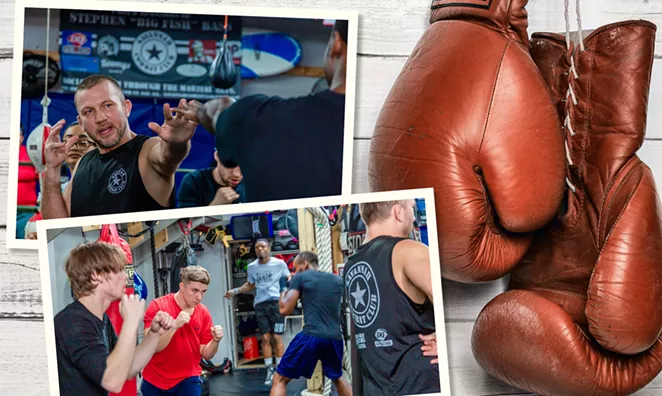 Both fighters under the coaching of respected trainer, Jimmy Chumley, became internationally ranked. Al Seager captured an IBA World Title and compiled 28 professional wins. Norman Jones, also a winner of 28 professional fights, fought for a world title against the famed future light heavyweight champion, Montel Griffin.
Norman doesn't mince words, becoming a pro boxer wasn't easy. He began his professional career after winning a local toughman contest and few would have guessed he would have made it so far in the sport.
His head coach was a no nonsense boxing veteran who believed in forging his fighters the hard way in the gym.
"He used to say, 'you'll either get good or quit,'" Norman remembers. The training was intense, brutal at times, but it was all for the goal of making his fighters unbreakable. The sparring was hard, and the fighters were taught to never quit in the heat of battle.
"In over a decade of training, I never once saw my coach stop sparring no matter how rough it was for us," Norman continued.
When asked about his most proud accomplishment in boxing, Norman replied, "At one point I was ranked number six in the nation and 12th in the world. That is something I can definitely look back on. It felt pretty good."
That being said, for Norman, many of the best memories of his career aren't based on personal accomplishment, but rather personal relationships.
"Getting to know people. Fighting guys and then getting to know them, learning about them. That kind of stuff was awesome," he explains.
In this way, purists believe boxing is beautiful, but make no mistake, the tough sport takes its toll on many fighters with as many bouts as Norman.
His career was ended in the lead up to a match that was supposed to take place in the legendary Madison Square Garden in New York City, when damage to his eyes was deemed too severe to compete. He explained that his only regret lies in his wish to have competed with more all time great fighters from his generation.
Though he was done fighting, his love of the fighting community carried over to his life after boxing. Today, he is still active in the martial arts community.
He explained, "I started coaching because I care about people. I like to try to make people their best."
Often, he can be found at the local boxing and MMA gym, Savannah Combat Club, giving his knowledge to the next generation of fighters.
Since the Jarrell's Boxing Gym has come to an end, there has been a bit of a drop off in boxing popularity, but a few members of the community are fighting hard to keep the sport alive in Savannah.
Savannah Combat Club, owned by former UFC fighter and pro boxer, Stephen Bass, continues the city's fighting tradition.
After a successful career in combat sports at the highest level, Bass wanted to create a place that could support a competition fight team in all of the major combat sports as well as provide safe but realistic training for all members of the community.
He states that the gym mission is to provide "strength through martial arts and fitness."
"I want to help make fighters that are good in the ring as well as good people."
The gym is often involved in community outreach programs and charity work. In his view, learning to box can teach discipline, give people confidence, and provide a sense of community.
These are all things that he felt when he began his career training at Jarrell's Gym and eventually fighting and training in various parts of North America.
While he started boxing at an early age, Bass didn't begin training full time until he was in his mid-twenties.
"I watched an early UFC broadcast with some people that I worked with. I told my boss that I could do that and he just laughed at me. A few years later I called him after my first UFC fight, and he already knew why I was calling," he explains with a laugh.
Though he spent the majority of his career fighting in Mixed Martial Arts, before he stopped competing, he wanted to return to his roots and box professionally. By the end of his combat sports career, Bass had competed in 14 professional MMA and six professional boxing bouts.
He now uses this experience and knowledge to lead a fight team that competes all over the Southeast U.S.
His goal is to help currently competing fighters reach their dreams of making it to success in combat sports.
"The goal is to eventually throw shows, again, in town. Getting it to a place where local athletes can compete regularly without traveling and people can see boxing often, I think, will go a long way in making it popular again," Bass explained.
While Savannah's prominence as a key player in the world of boxing has waned, there is hope that a new era of popularity will take hold, and a new wave of local fighters will reach the highest levels of boxing, once more.