Last week in this space we gave you a list of nearly a dozen new eateries on the horizon in and around Savannah with a promise that there would be more.
There are always more. It is certainly not the plan here to do a play-by-play every week of upcoming restaurants, but we found out about this one after press time. It is very much worthy of a mention simply because of what it means for the neighborhood where it is being built.
Their popularity certainly cannot be questioned. Now you will have a new spot to grab some grub from 520 Wings.
Owner Gary Gordon confirmed a story first reported by Savannahagenda.com that the popular 'wing shack' is about to begin the build out of a building near the corner of Waters Ave. and 36th Street in Savannah. Early on it will be a 'drive thru and take out only' location with eventual plans for more.
"We are really excited about this location." Gordon said. "With the city buying the shopping center across the street, we think there will eventually be continued growth over there."
The neighborhood he refers to has been seeing slow development over the last couple of years. A handful of businesses have begun to move in to the Waters Avenue corridor stretching from Victory Drive north to Wheaton Street.
The signs are all there for continued growth.
Waters Cafe began the build out of a new eatery at Waters and 40th streets a few blocks away. That effort is being led by Clinton Edminster, owner of the very popular Starlandia Art Supply story on Bull Street.
The 520 Wings location will be their third in Savannah, to include their flagship at Bull St. and Victory Dr., and 520 Lounge on Abercorn St. It's their fourth if you include the 520 outlet at the brand new Enmarket Arena.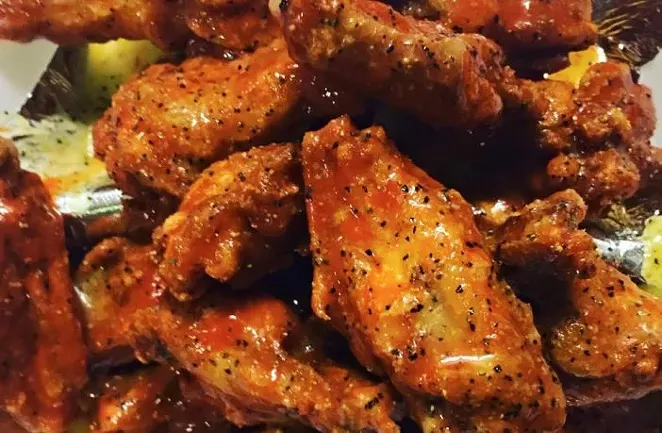 The build out appears to be a significant operation. It will likely take several months to execute. It is still great news for the neighborhood.
Other quick bites from the food scene:
Savannah Technical College is holding their annual Big Pig Fundraiser with all proceeds going to the Patrick Ansley Williams Scholarship Fund. It includes two meats, six sides, sauces, breads and desserts. The deadline to order is November 10th. Find the order form at savannahtech.edu/big-pig
If the drive doesn't bother you, The Hilton Head Island Oyster Festival is one of the best in the region. It is coming up on November 12th at Celebration Park on the Southern end of the island. Tickets are $10 to get in plus food from dozens of vendors. Find more information at hiltonheadoysterfestival.com
Thursday night, November 3, we will be at Java Burrito on Broughton Street in Savannah for a special evening. Talkin' food with Jesse Blanco will include a candid conversation about our food scene, lots of Q&A and discussions and the unveiling of the cover of my upcoming book "Savannah Food Crawls" due out next Summer. Tickets are $24 which includes tax and gratuity. They include wine and munchies provided by Java Burrito in their downstairs event space. More info and link for tickets at EatItandLiket.com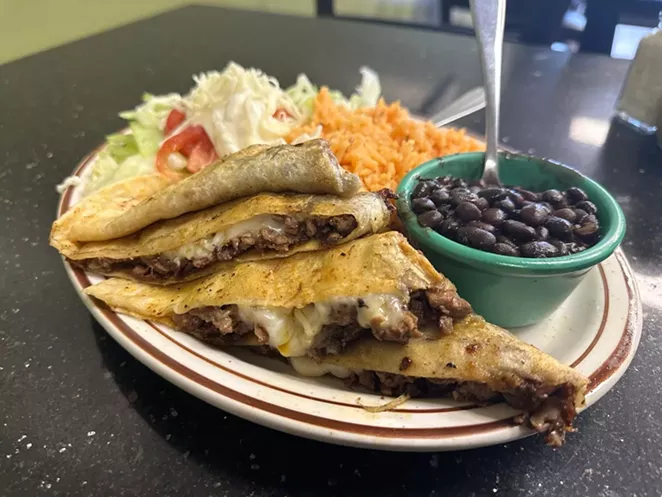 Finally, acting on a tip, I had dinner last week at Los Compas Authentic Taqueria (above) on Ogeechee Road near Chatham Parkway. I won't go so far as to say they are Savannah's best tacos, but the meal was very very good, which included the best black beans I've had in Savannah. Easy.
It's a good looking space in a convenient location. I would highly recommend it. The breakfast menu looks fantastic. I cannot wait to try that.