The holiday season would not be complete without "The Nutcracker," and The Savannah Ballet Theatre will be celebrating with a live production of "The Nutcracker" on Dec. 10 at 5 p.m. at the Lucas Theater.
"The Nutcracker is an incredible way to kick-off the holiday season. We are so excited to showcase our incredible dancers and the Savannah Ballet Theatre," said SBT artistic director Suzanne Braddy.
In this show, the legendary score by Tchaikovsky will fuel the performance of this classic holiday ballet, which is the story of a young girl's dream of a Christmas gift come-to-life to become her beloved prince.
While most people are familiar with the ballet or may have seen the ballet, you may not have seen it like this. It is set in our beautiful city of Savannah in the 1940s instead of early 19th century Germany.
"Clara goes to a dreamland that is in Savannah. People will see Broughton Street, the Gingerbread House and other Savannah cameos," said Rebecca Dugal, the program coordinator and a company dancer for SBT.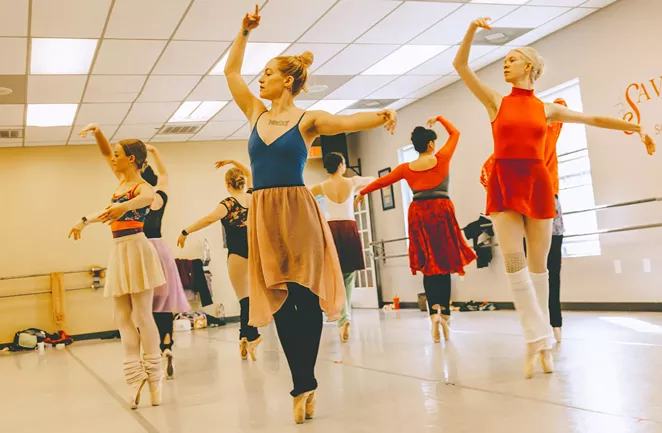 A lot goes into the creative process for this show with music, dance and staging, and though the story is not new, SBT enjoys making this show unique to Savannah for the audiences here.
"We are taking a classic children's tale and putting our own spin on it. We've been doing this for years, and each year we make it better and better," said Dugal.
SBT has been producing "The Nutcracker" for over 20 years, and it is the nostalgia of the show that keeps them excited about bringing it to life annually.
"This show is such a tradition for so many families no matter if they are ballet lovers or not. We do it every year, but it is still fresh, and we just love to be a part of that Christmas magic for people," said Dugal.
In addition to the performance on Dec. 10, thanks to some generous sponsors, SBT will perform on Dec. 9 for local Chatham County school students.
"It is a historic ballet, and it is important for kids to see this art form. A lot of kids do not get access to this anymore, so we want to give them access to the art, and it is a great way to learn the different aspects of the show," said Dugal.
After the show, the actors go off stage and interact with the students, which is something that Dugal looks forward to.
"The kids love seeing the characters in costumes up close and asking them questions. I love seeing these shows because they are so magical for the kids," said Dugal
The SBT has a group of professional company dancers, and they are working with children in the School of Savannah Ballet to bring this show together.
"The local dancers at our professional company are filled with excitement for this year's performance as it features guest artists, exciting projections and beautiful costumes to create the magical experience that the audience looks forward to each year. We could not have put this production on without the generous support of our sponsors and our SBT patrons," said Braddy.
SBT is the only professional dance company in Savannah and Southeast Georgia. Their mission is to develop and showcase the talent of dedicated Savannah dancers alongside top professional dancers and engage in educational outreach and promotion of the art of dance within the community.
To purchase tickets for the Dec. 10 performance, visit the Lucas Theater online at lucastheatre.com