It goes without saying that we in the South love our fried chicken. What you may not know, however, is that the crunchy, juicy staple has its own holiday. July 6 just so happens to be National Fried Chicken Day, a scrumptious celebration of battered and golden-fried poultry and all of its goodness. In honor of the holiday, we're listing a few of our favorite fried chicken spots around town. If you love fried chicken, find some time to enjoy it at these local eateries.
The Pirates House
In a building dating back to the 1700s, The Pirates' House has a longstanding reputation for good times and delicious food. They offer a bountiful buffet seven days a week and their award-winning fried chicken is the starring selection. The Pirates' House chicken is fried to perfection, delivering that perfect bite with a juicy, meaty interior.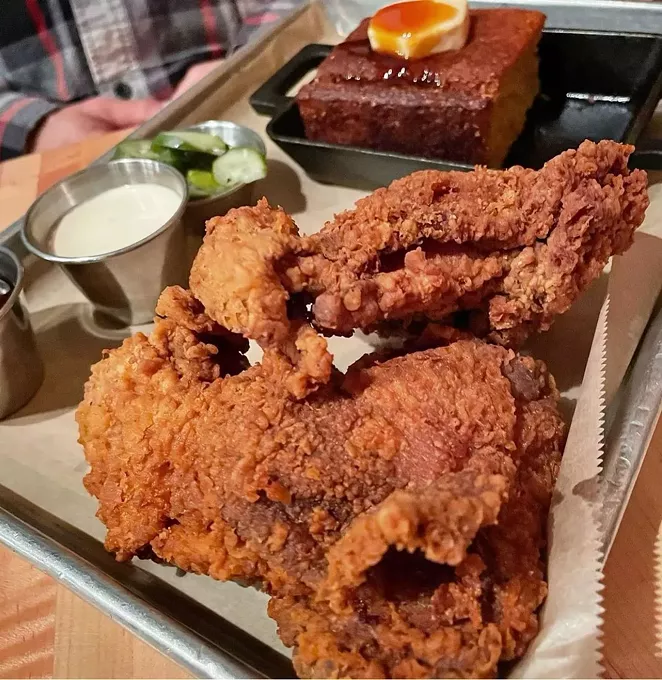 Cotton & Rye
Cotton & Rye has been making waves in the national culinary scene over the years since its opening. And some of that is due to their acclaimed crispy chicken wings. Made with spicy honey, sumac and chipotle morita, these title-holding wings boast a flavor profile unlike anything you've had before. Cotton & Rye also serves up toothsome fried chicken thighs alongside spicy ranch and pickle chips.
Barnes
Barnes Restaurant has been serving Savannah families since 1975. While they specialize in barbecue, they're also known for their golden, crispy fried chicken. They offer their signature marinated chicken fingers for people who prefer boneless, and they have their bone-in southern fried chicken dinners available in mixed or dark meat as well, all available at affordable prices.
Sisters of the New South
Sisters of the New South specializes in real Southern cooking that is so beloved that Food Network star Guy Fieri paid them a visit, which really says something about the quality of the food. Their fried chicken is a fan favorite and they have all the Southern sides Savannahians love to round out the meal.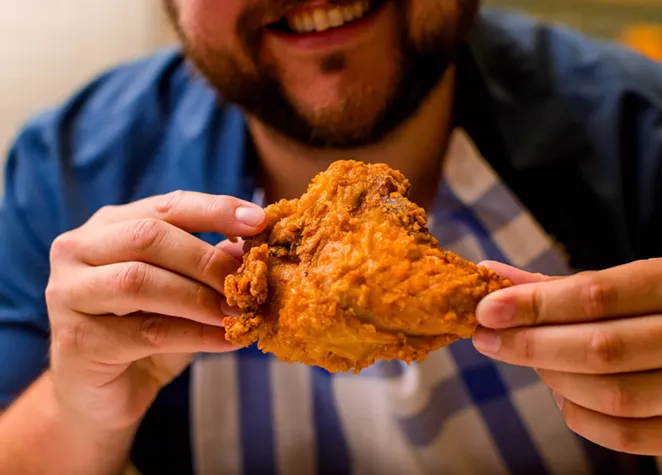 The Lady and Sons/Chicken Box
Paula Deen is renowned for putting Southern cooking on the map, and it all started with her flagship restaurant, The Lady & Sons, which she opened in '96. To this day, The Lady & Sons remains among the best places in town to enjoy down home flavors, and that includes classic fried chicken. Their specially seasoned, hand-breaded chicken hits the spot everytime. And recently, the Deen dynasty opened a take-out concept called Chicken Box where fried chicken fanatics can get their fix six days a week between 11 a.m. and 3 p.m.
The Olde Pink House
A fixture of the local dining scene, The Olde Pink House is known for its stellar service and elevated Lowcountry cuisine. They offer a sizable menu of piquant options, including their chef's fried chicken, which is a hearty portion of golden goodness served alongside gooey macaroni and cheese — a match made in heaven.