For over five years, Jacob Evans has graced the Savannah music scene with his soulful voice, mesmerizing guitar skills and friendly demeanor, establishing himself as a beloved R&B, soul and pop singer-songwriter. Yet, it's not just his music that sets him apart; it's his commitment to creating a unique musical experience for both artists and audiences alike. In the heart of Savannah, on Tuesday evenings from 7 to 9 p.m., Evans presents the "Public Listening Room" at the Vinyl Lounge in the Drayton Hotel. This weekly event is breathing new life into the city's music scene, offering a haven for artists and an unparalleled listening experience for the audience.
Evans drew inspiration for the "Public Listening Room" from his performance at Eddie's Attic in Atlanta, Georgia. There, he encountered a different kind of atmosphere — a listening room where the audience was genuinely engaged, a far cry from the typical hubbub of bars and restaurants. This experience sparked a vision: to create a space in Savannah where music lovers could truly appreciate the art form.

Evans decided on the Vinyl Lounge at the Drayton Hotel after performing there and falling in love with its swanky and intimate ambiance. It was the perfect canvas for his dream.
He recounted, "I had been thinking of throwing a secret listening room and was looking for a location. I knew the room would be perfect. They were the absolute sweetest and helped make the event a breeze. Since then, I proposed a weekly listening room, and now I'm beyond grateful to say we're over five months strong."
While the "Public Listening Room" has been a resounding success, Evans acknowledges that booking and organizing artists have been the most challenging aspects of the project. It's a testament to his dedication that he has consistently brought top-tier talent to the stage. Over the past five months, renowned Savannah artists such as Basik Lee, Logan Thomas and Philip Wise have graced the "Public Listening Room" with their presence.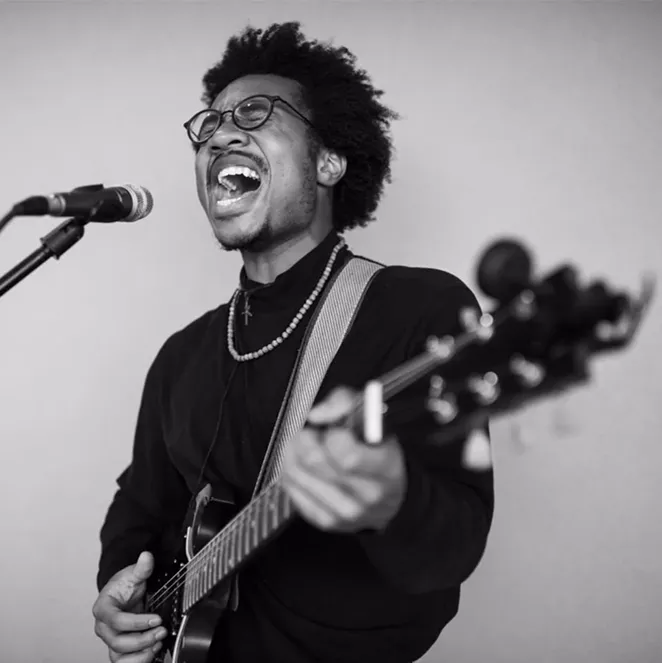 One of the most rewarding aspects of the "Public Listening Room" is the platform it provides for artists to truly express themselves in a controlled environment. Evans is passionate about fostering an atmosphere where artists can let their creativity flow freely. This, in turn, creates a unique and unforgettable experience for the audience. It's not just a performance; it's an artistic journey shared between the musicians and their listeners.
The reactions from the attendees have been overwhelmingly positive, fueling Evans' drive to take the "Public Listening Room" to new heights. It's clear that this event is making a significant impact on both artists and the Savannah community. Many artists have shared their experiences, echoing Evans' sentiment of finding a special connection with the audience, much like his own experience at Eddie's Attic. He considers himself blessed to be able to recreate this magic in his hometown.
Looking ahead, Evans has grand aspirations for the "Public Listening Room." He envisions it becoming one of the defining elements of Savannah's cultural scene, a must-visit for both locals and tourists. Beyond this, he hopes that the "Public Listening Room" will serve as a stepping stone for artists in their careers. By nurturing talent and providing a unique stage, he aims to make a lasting contribution to Savannah's rich musical heritage.
The "Public Listening Room" at the Vinyl Lounge in the Drayton Hotel is a testament to the power of music to bring people together and create unforgettable experiences. Evans' dedication to curating a space where artists can shine, and audiences can truly appreciate their craft is breathing new life into Savannah's music scene. As it continues to grow and evolve, the "Public Listening Room" is poised to become a cultural staple of the city, a place where artistry thrives, and dreams take flight.