The Savannah Stage Company is taking a departure from traditional theater seating with their presentation of the immersive play "Every Brilliant Thing" by Duncan Macmillan and Jonny Donahue at the Tybee Post Theater, August 31 - Sept. 3.
The touching but humorous play examines human depression and suicide, and the remarkable lengths to which people will go for those they love.
"I am passionate about theater with message and meaning. This show, which is written for a single actor, is about growing up with a parent who attempted suicide numerous times. It had such a human component with meaning and a message that I was immediately hooked," said director D.J. Queenan.
Queenan was previously the program director for the City of Savannah's Cultural Arts Theatre, and the retired Director of Fine and Performing Arts for the Savannah Country Day School. He has been acquainted with the Savannah Stage Company for years, and said they approached him about directing this play.
"One of the main objectives of this show is to create an open conversation about something that we don't like to talk about–whether it be an illness, or something that's unpleasant that people tend to feel shame for–this helps create a safe environment to talk about suicide," said Queenan.
Picture this: you're seven years old, and mom's in the hospital. Dad says she's "done something stupid." She finds it hard to be happy. So you start to make a list of everything that's brilliant about the world. Everything that's worth living for, and the audience gets to be a part of it.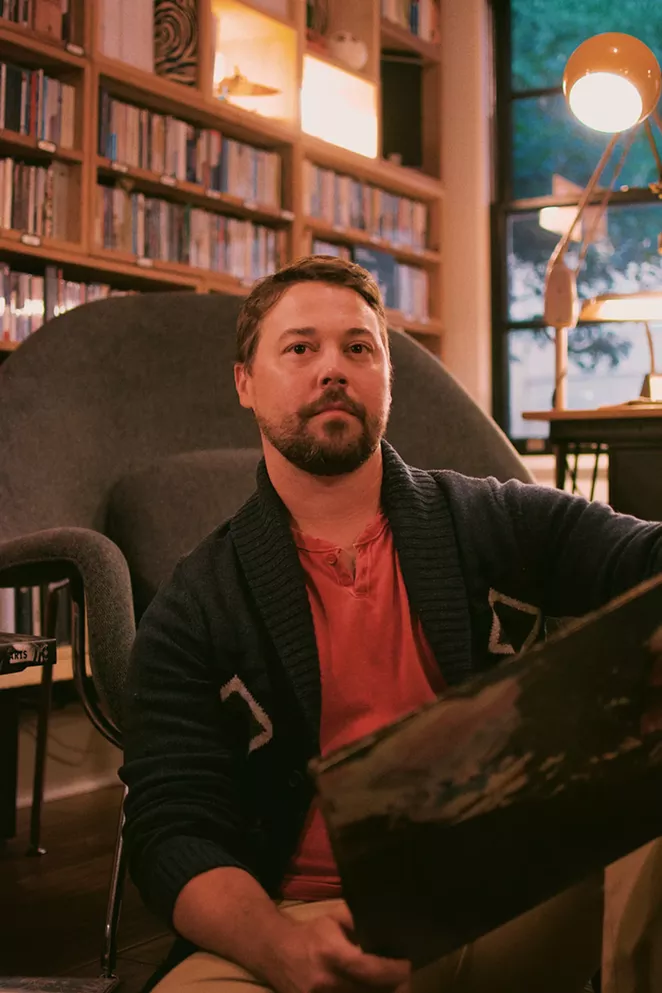 The audience will sit on the stage and go on this journey with the actor and participate in helping tell the story, which offers this advice in the play: "I have some advice for anyone contemplating suicide. It's really simple advice. Don't do it; things get better. They might not always get brilliant, but they get better."
Two actors, Christian Delcroix and Shawna Peña-Downing, share alternating performances. Delcroix, a member of Actors Equity, is making his Savannah debut. With him comes an abundance of Broadway experience, with credits that include "The Book of Mormon," "South Pacific," and "Follies."
Peña-Downing, a multi-disciplinary artist from Kansas City, has an impressive repertoire of work and performed in SSC's production of "Spring Awakening.
"Working with these two actors has been a joy. One of the tasks in this type of storytelling is to be as honest as you can be on stage. And it's been wonderful that these artists have allowed themselves to be vulnerable in the storytelling and help others enter the story," said Queenan.
In addition, September is National Suicide Prevention Awareness Month, and the company intends to honor and acknowledge those affected by suicide, raise awareness, and provide a connection to essential treatment services.
"I'm by no means an expert on how to deal with suicide in your family, but I hope this play helps destigmatize suicide within a family," said Queenan.
After the shows on Saturday, Sept. 2, there will be a Q&A between the actors, director, and audience, facilitated by a qualified mental/behavioral health professionals, aiming to open a discussion about mental health.
"We live in a world where the art comes straight to you—to your cell phone, to your laptop—but performance art needs you to come to it. My quote for many years has been come to the theater. It's our lives on stage," said Queenan.
For more information, visit savannahstagecompany.com