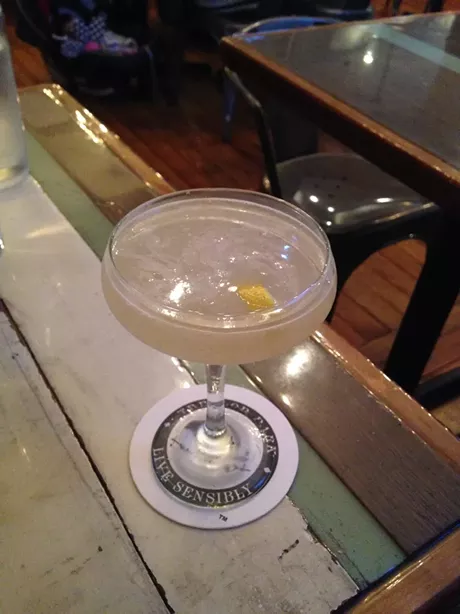 Treylor Park is revered for its eclectic food and its kitschy trailer-trash vibe, but its bar should get just as much love.
"There's nothing like us here," says bartender Chris Teenan. "I like to say we're the guilty pleasure of Savannah."
The cocktails all have fun names like Tire Swing, Mamasita Margarita, and Illegally Blonde. But they're not just aptly-named; they're designed by a friend of owner Trey Wilder and chef Hunter Satterwhite.
"Rick Kunzi comes down from New York City every season to create the cocktails for us," Chris explains. "We tend to tweak on 'em, but he creates them for us."
Chris' favorite cocktail is The Recliner, a refreshing drink with sweet tea, muddled raspberries and bourbon.
Treylor Park is located at the east end of Bay Street, an interesting location for a bar that's not attached to a restaurant. But the placement has worked, at least for the bar's fan base.
"We're away from the bar scene on Congress Street and River Street, but we have our own crowd," says Chris. "We gained a huge clientele right after opening."
If you're looking for a laid-back bar experience away from the rush of frat bros and tourists, Treylor Park can be your new go-to.
"We're not here to be hoity-toity, we're just here to have a good time," says Chris.
—Rachael Flora
Runner-up: The Grey