In 1951, a few kind-hearted Savannahians founded a local chapter of AMBUCS, the national service organization dedicated to supporting increased mobility and independence for those with disabilities.
Sixty five years later, the Savannah chapter of AMBUCS has helped thousands of local citizens through scholarships for physical and occupational therapy, the ingenious adaptive cycles called AMTRYKEs and a lively bowling league that brings more than 80 folks of different abilities out to the lanes every week.
The non-profit celebrates this distinguished anniversary on Wednesday, May 11 with a screening of When Hope Grows, an award-winning feature film about a down-and-out baseball player whose life is changed by a special friendship.
"I was just really moved by how the character became a better person through his relationships with one young man with different abilities," says Savannah AMBUCS president Kevin Sheehan, who has seen the film twice.
The film stars David DeSanctis, one of the first actors with Down syndrome to play a leading role in an English-speaking film. Since When Hope Grows hit theaters last year, the 23 year-old DeSanctis has traveled the country championing the cause of inclusivity and sharing his infectious charm. He'll be on stage to answer questions after the 7pm screening held at the Savannah Arts Academy auditorium (doors open at 6pm.)
DeSantis will also speak at the Lowcountry Down Syndrome Society (LDSS) annual Night of Champions on Thursday, May 12 at the Westin Savannah Harbor Golf Resort & Spa.
A native of Louisville, KY, DeSanctis had us in stitches during a Facetime interview last week when he discussed his acting career, his aspirations and his romantic life.
When did you first get bit by the acting bug?
It started as a dream, when I was 11 years old. Back then, I wanted to become a voice actor, like in Beauty and the Beast and the Lion King. But when I was 15, I started watching more real people movies, like Spiderman and Batman, and I decided I wanted to become a real person actor instead of being just a voice.
Even though your character, Produce, doesn't have superhero powers like Spiderman, is he still kind of hero?
Yes! You don't have to be a superhero to be a hero. You can just be yourself and use your mad skills.
What are your real life mad skills?
I'm working on being an inspiration to my nephews and nieces and other people. When I speak at places, I do a speech that's called "Be Inspired, Be Helpful, Be Grateful."
What were the biggest challenges of being the film?
In the very beginning, it was hard to remember all the lines. I had to remember 130 lines! But after a week, I was nailing it.
Being there on the set all day was challenging, too. 12 to 14 hours a day, every day except Sunday. The thing I learned most was patience.
Do you want to do another movie?
Yes! I just recently had another audition for a film camp. My dad sent the audition tape to my agent who lives in Los Angeles, and she's sending it to the people.
Acting is one of multiple aspirations and dreams that I have but there are other things out there that I want to do. One of them make a reality TV show like [the Down syndrome docu-series] Born this Way on the A&E channel. I have a lot of ideas. I made a playlist about it: Born to Ride, Born to Drive...
I also want to do a cooking show called "Cooking with Dave." I'd actually like to come up with my own cooking channel, but I don't know how I can compete with the Food Network.
Another idea I have for a reality TV show about respecting the Golden Rule, to treat everyone as equal. I want to show how people with ADD, autism and Downs can be treated as a typical person. I want to call it "Disable the Label."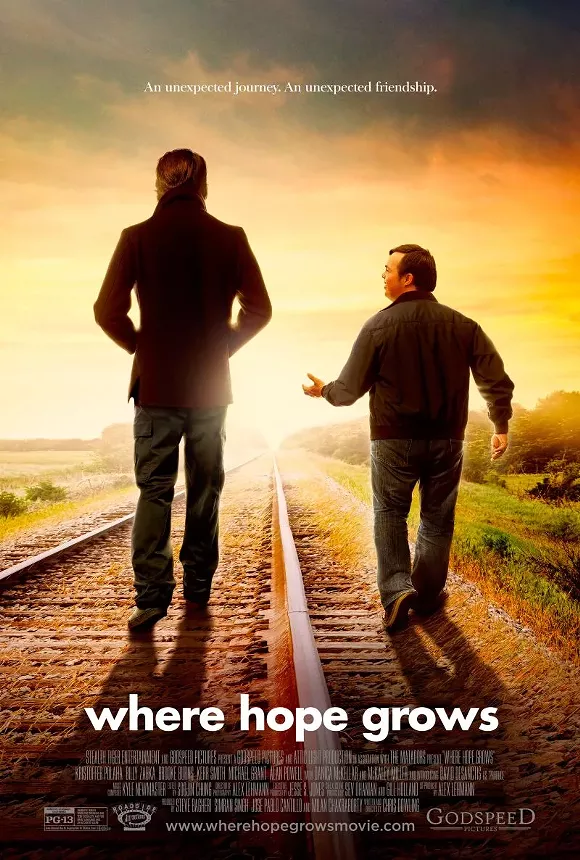 What do you do when you're not traveling?
I've had several jobs in the past. I worked at a locally-owned pizza place here in Louisville as a busser for about six years. I went to school at U of L, where I worked a newspaper job, at the Louisville Cardinal, two days a week picking up and delivering newspapers.
I also do five sports for the Special Olympics: Basketball, golf, bowling, flag football and softball.
For golf, I'm on the second level, and I partner with my dad. We went to the nationals with another team to represent the state of Kentucky. We came in third place for the delegation and eleventh place in the whole nation.
On the side, I do the Louisville Adaptive Rowing Club. And I work out every other day with my mom.
Wow! How do you stay so motivated to keep active?
Well, directors look at everything, at your physique, the acting experiences and your personality. That's the reason that doing sports and working out is extremely important. They want to put a nice, healthy person in the movies.
Well, I guess you ought to get used to nosy personal questions from reporters: Do you have a girlfriend?
No. [leans in, whispers] But I do have a secret crush. McKaley Miller, who plays the daughter in When Hope Grows. She is so nice.
You know it's not going to be secret anymore if you tell me.
I know [grins].
What's the message you hope people get from you?
That everybody out there should be buddies. Brothers. Sisters. Friends. Meaning everyone should be doing fist bumps, or chest bumps, or high fives or side fives. And other things that friends and buddies do when they see each other in their communities.
Also, go for you dreams. The sky is the endless limit, and we can do anything underneath.
cs