"SAVANNAH Songwriters is changing," Tom Cooler announces.
The local singer-songwriter has been involved in Savannah Songwriters Series, a monthly showcase of Savannah-based and touring talent, for the past eight years, and will kick off 2017 as the organization's new leader.
The series has enlivened several spaces throughout Savannah. Early performances took place at Cha Bella and enjoyed a long run at Johnny Harris Restaurant until it closed in 2016, pushing the guitar-slinging crew over to Tybee Post Theater. Now, Cooler's bringing the showcase to the intimate setting of The Sentient Bean.
"I've been excited about every move," Cooler remarks. "We've been fortunate as the dynamics of the event change, the necessity to move the event has also coincided fortuitously. I'm ready for the event to follow the ambience of The Bean."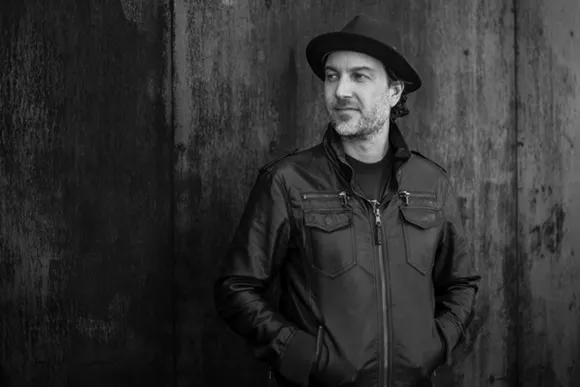 Cooler refers to The Sentient Bean's location at the Southern tip of Forsyth Park as "Central City" and looks forward to serving his target market in the area.
"People who come here are people who go out at night to see live music," he points out. "And it's got a nice atmosphere; the ambience has always been so eclectic. I like the personality of the venue very much. The groups of people coming through are very engaging and interesting. It's definitely not monochrome!"
Savannah Songwriters Series was started by scene veterans Jefferson Ross and Stan Ray. In time, Ross moved to Atlanta and Ray started performing with in-demand local band The Accomplices. That's when Thomas Oliver and Roy Swindelle stepped in and moved the event to the Johnny Harris ballroom.
As Oliver focuses on writing and touring his own music, Cooler will carry the torch.
Over the years, the Series has hosted hundreds of players, served as a spot for musicians to network, and provided a listening room environment for original songwriting.
"It's about songwriters, not about bands," says Cooler. "To perform on our stage, you need to be someone who performs. I expect you to have a virtual identity, you need to be an active, legitimate songwriter."
A part of the Series' longtime appeal is the way it unites musicians from different genres. Cooler looks forward to continuing that tradition.
"When songwriters get up onstage, I want a country music artist sitting beside an indie artist beside a modern pop artist," he says. "They never get booked in shows together, but you're going to have a few minutes in sound check to meet this person, say, 'Hey, I got a song and need a 30-second lead lick on the bridge. Would you play it?' And you're going to hear your song in a different way. It makes it fresh. The performers are performing with people they would not usually perform with."
The first show of 2017 welcomes a variety of talented artists.
Tim Malchak will perform his style of "Gospel Americana," a blend of folk, country, and soft rock, for the crowd. During the 1980s, the songwriter was an international and award-winning recording artist, known for Top 40 singles like "Colorado Moon" and "Restless Angel." While on MCA/Universal Records in the late '80s, the Billboard Magazine-acclaimed performer shared the stage with the likes of Willie Nelson, Kenny Rogers, Emmylou Harris, Vince Gill, and more.
His latest album, Plans, was released in 2016. Spirituality and music are interwoven for Malchak, who shares his testimony and story of Nashville fame, addiction, and recovery during his sets.
Jason Salzer moved from Nashville to Savannah four years ago after spending years as a session musician. here, he has honed an Americana sound with a storyteller's spirit.
Brian Dolzani, an acclaimed performer and writer, is the visiting act on the bill. The road warrior's 2015 album A Place That I Can Feel, continues to receive praise for its classic feel and relatable lyrics.
In addition to their Sentient Bean installments, the Series will also begin hosting shows throughout the area as Savannah Songwriters Presents.
"Because we've moved so many times now, we have a group of fans on Wilmington Island, Tybee, the downtown district, and out on Skidaway," Cooler explains.
"Being with the show for seven years now, I've realized that people aren't necessarily going to drive more than ten miles to see us, and I'm not going to ask them to."
Through Savannah Songwriters Presents, the show comes to them, with performances at Molly McGuire's, First Friday for Folk Music, and more.
"It's a very exciting adventure," Cooler states.
With a new room and a fresh start, Savannah Songwriters Series promises thriving growth, and Cooler looks forward to shaping it.
"I love live music, I love original music, and I believe people who put the effort in to do that need a place to crack the egg and start moving forward," he shares. "Savannah Songwriters is the place for that."
CS