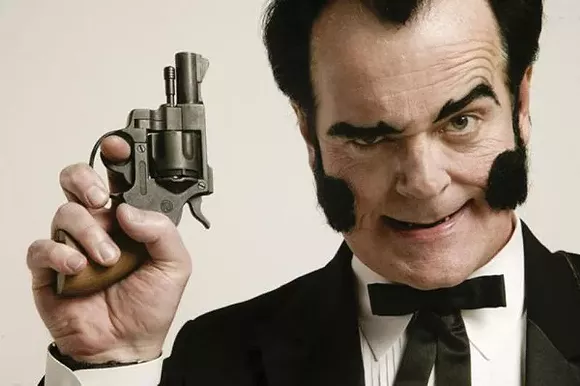 Well, here's one for the books, folks. Three of Savannah's favorite visitors of the rockabilly/psychobilly/gutterbilly persuasion are back, this time sharing a stage together, for a truly epic show.
Reverend Horton Heat came through and sold out the crowd in 2014 in support of his last album, simply titled Rev. The Rev and his band kicked out old favorites like "Psychobilly Freakout" and shared new hits like "Let Me Teach You How To Eat" and "Victory Lap."
It's good to see Unknown Hinson coming back to our fair city. After quitting touring altogether in 2012, he's been back on the road, sideburns and vamp teeth intact, ever the raucous and hysterical performer.
Gutterbilly favorites The Goddamn Gallows, always a hit at The Jinx, just finished writing their sixth studio recording last week. They'll begin recording the effort in Detroit in May.
Birdcloud is a Tennessee two-piece dishing out modern country music about "the real America."
Friday, March 24, 9 p.m., $30, 21+