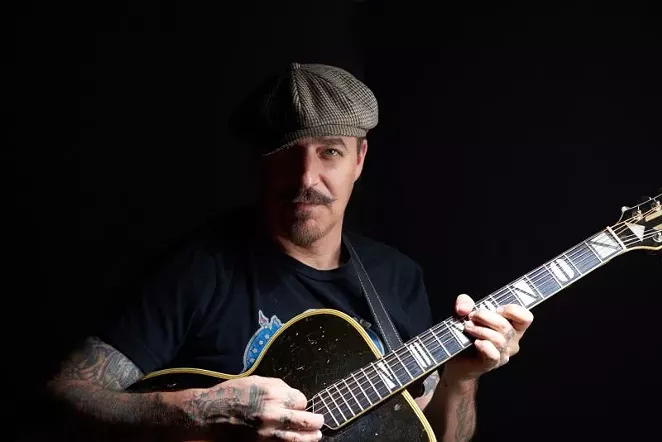 Eclectic music maker Gino Fanelli returns to Savannah this weekend. Fusing jazz, Western swing, and rockabilly, Fanelli's charismatic stage presence and admirable chops promise an evening of entertainment.
Originally from Detroit, Fanelli is now based in Chattanooga. The self-taught guitarist began playing when he was 14 years old, scoring his first paid gig at 16. He's pursued music as a career ever since.
Fanelli will perform at Jazz'd with his trio on Tuesday. If you're out and about on Sunday, March 18, pop in Goorin Brothers Hat Shop on Broughton Street to see him performing live in-store.
Tuesday, March 20, 7-10:30 p.m., free