EVEN in memory, Ben Tucker keeps the music playing.
The beloved Savannah bassist, who was tragically killed in an accident in 2013, will be honored at the fifth annual Ben Tucker Memorial Jazz Jam, a free, all-ages musical celebration in Wright Square.
This year, some of Savannah's finest players will honor Tucker's legacy through song: Teddy Adams on trombone, Randy Reese on saxophone and flute, Eric Jones on piano, Mitch Hennis on bass, Robert Saunders on drums, Kirk Lee on trumpet, Howard Paul, and Gina Rene on vocals.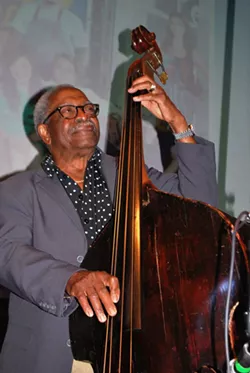 Friends of Ben Vice President Larry Broussard can't quite remember when he first met Tucker, but he does hold many fond memories of Tucker's warmth toward everyone he met.
"You caught him working with people of all races, all ages. To me, Ben was colorblind—he just saw eyes, smiles, and someone to put his blessing on. It's a quality we need more of today."
Tucker created instant bonds when greeting new people.
"He immediately cared about you," Broussard remembers.
Tucker lived a full life as a musician and friend, performing on hundreds of recordings with the likes of Quincy Jones, Art Pepper, Billy Taylor and many more. He penned the jazz classic "Comin' Home Baby!" in 1961; the song would go on to be a hit for the singer Mel Torme.
Through it all, Tucker was a giver and a helper—and that kind spirit led to some of his greatest successes.
"Ben was working up in New York with another individual doing TV and ads," Broussard explains. "There was one gentleman working in the studio, one of the execs—his son had a learning disability for mathematics. They worked up a program based on the idea, 'If you can sing it, you can remember it.'"
It was the foundation for the wildly successful Schoolhouse Rock series.
"That was just one person helping another, and it turned into millions," marvels Broussard. "And through that, he touched us all."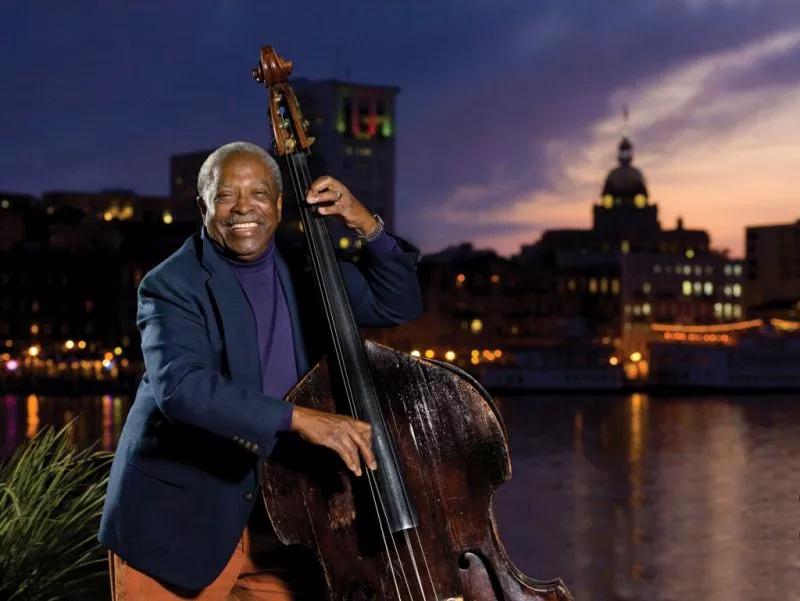 Since its founding, Friends of Ben, Inc. has honored Tucker's giving nature and musical legacy through community initiatives and heartfelt memorials.
The group restored Tucker's beloved bass, Bertha, created a scholarship for promising young musicians, and launched "Keep the Music Playing," an instrument donation program.
"Students that can't afford a sax, a clarinet, a trumpet....if we put it in their hands, it helps educate and inspire," says Broussard.
"Ben Tucker made this possible! It helps instill learning in them. We're trying to make the next Ben Tucker—a child that doesn't have the resources, but has the passion, has the love for the music and wants to be a musician."
Broussard hopes that young folks can learn from Tucker's passion for community and openheartedness.
"We miss him, but at the same time, he isn't gone," Broussard says. "When you really start to think about it full circle, he inspired and motivated and pushed for better things in his lifetime. We hope to pass on the torch and continue this."
Ben's Memorial Jam is a joyful celebration of music, and attendees are encouraged to get there early to enjoy the two-hour program. Lawn chairs, picnic baskets, and blankets are welcome.
"It's like a wake that never ends," Broussard says of the annual jam. "We're going to keep celebrating his story."
cs