BACK by popular demand, it's another round of music reviews! There's a lot of great music in Savannah, and there's no better time than now to check out what the city has to offer. Here are some of the most standout releases from local artists over the last several months.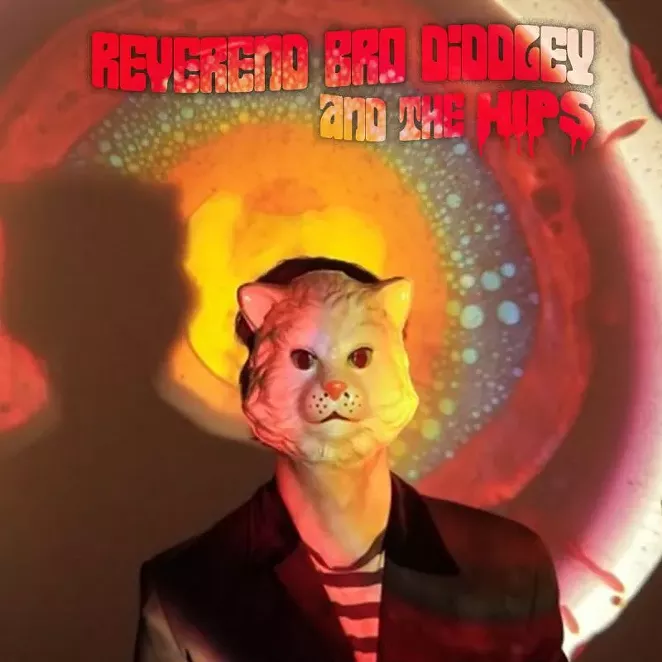 Rev Bro Diddley and the Hips - Rev Bro Diddley and the Hips
Formed from the remains of The Hypnotics and led by Ty Thompson, Rev Bro Diddley and the Hips has recently transformed from what is effectively a solo project of Thompson's into a full-blown band. This album, released late last year, is the first release under the Hips banner and was recorded largely by Thompson.
If there's any doubt that Thompson is one of the most creative and inventive songwriters and artists in the modern garage-rock landscape, this album should put that to rest. "Snoopin' Around" is so innately enjoyable that you actually find yourself wanting to listen to it on repeat—which may actually do a disservice to the rest of the record if it wasn't all just as good.
Thompson's penchant for left-of-center lyricism, jangly and spanky guitars, and edgy production are the centerpiece of this record, undoubtedly. "Ruby Rue" and "Make Me Your Dog" are probably the best examples of that fact.
There's something about the combination of those things that feels unique to his particular brand of rock and roll. Sure, there are underlying influences present in what he does (and the album wouldn't feel out of place in regular rotation on Little Steven's Underground Garage). It's hard not to think of The Cramps from time to time. But it doesn't explicitly scream, "THIS IS A GARAGE ROCK BAND." Rev Bro Diddley is its own thing; garage-influenced, sarcastic, fun, challenging analog rock and roll for the modern era.
Cory Chambers - Cory Chambers
It's a shame that the debut album from City Hotel mandolin extraordinaire Cory Chambers is only eight songs, because it's definitely not long enough. Lucky for us, though, we have plenty of time to listen to it over and over again.
Part Cab Calloway, part Django Reinhardt, and totally dressed in a rootsy outfit, the album boasts a connectedness among the players that can truly be felt and heard. That's no small feat, and that's thanks in part to the team at Elevated Basement whose engineering and production make this a truly engaging work on a sonic level.
Chambers is also an incredibly underrated lyricist. There's humor and poetry to what he does that is wonderfully unique and imaginative.
There aren't any bells and whistles here—just an insanely good band and insanely good songs. Sometimes records call for more than that, but this isn't one of those records. Songs like "The Neighbor's Dog" and "Rex Mill Bridge" are among the most jazz-leaning selections on the album, while others like "Weather Simulation" are a lot groove-oriented and in a pop/rock direction than you'd expect.
That's the brilliance of this album, though—these folks are playing jazz-influenced music on jazz instruments, but even when Chambers and company veer into different territory it just doesn't distract from what this project is. There's actually a very attractive sense of not really caring about what this music should be defined as, which makes it sound all the more bold by the time you finish listening and get ready to start all over again.
cs