THE ANNUAL Asian Festival was held for many years in the confines of the Civic Center downtown.
However, this weekend will mark the third year the event has been held on the campus of Armstrong State University.
It's still free to attend, though, and still offers the same variety of cultural events and delicious food to purchase.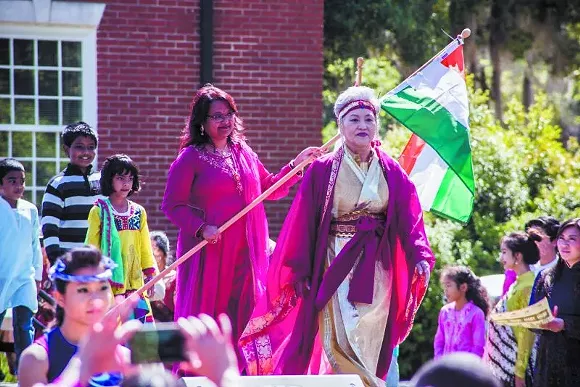 "Moving it to Armstrong enables people to enjoy the Festival outdoors, on our beautiful campus, filled with gorgeous flowers and trees," says Dorothee Mertz-Weigel, Armstrong University's Director of International Education.
"It also gets a lot of people to cross over DeRenne Avenue," she laughs.
In addition to being really the only public festival in town on the much lower-profile Southside of Savannah, the point of the Asian Festival is to spotlight one of the lesser-known but growing and influential populations in the area, and to broaden horizons along the way.
"We're trying to bring the world to our students, our faculty, our staff, and to the whole community. That fact that it's sponsored by the City and also there is so much participation from the local Asian community really makes this so much more of a community effort," says Mertz-Weigel.
"We have participation from people of Vietnamese, Indonesian, Indian, Filipino heritage, and many more," "Everyone is so willing to share their culture."
One of the highlights is the opening procession of flags, in which over 200 international students from the university carry the flag of their home country.
Deidra Dennie, Armstrong's Director of Equity, Diversity and Inclusion, whimsically describes the Asian Festival as "a Tiffany box with a big bow on top" because of the unfolding variety of cultural immersion.
"Whenever you have an opportunity to partake in an experience you wouldn't normally do, to meet people different from you, you should take advantage of that. And the Asian Festival offers that to everyone," she says.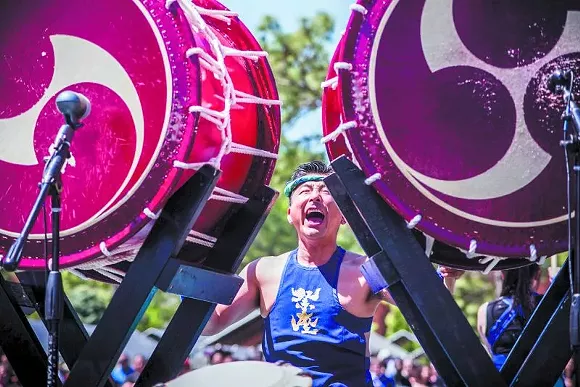 "Everybody thinks the Earth is a huge marble in the sky, but down here it's not that large. You should have some familiarity with people outside your comfort zone," says Dennie.
"You'll find friendship and commonality. You'll find that there is more sameness than difference."
cs