Unearth
Formed in 1998, Massachusetts metalcore outfit Unearth got their start supporting the likes of Lamb of God and Slipknot on tour. With frenzied guitar riffs and ripping vocals, the band has garnered quite a following over their five album, eleven-year career.
Zao
Greensburg, Pennsylvania's Zao got their start in the Christian music scene while earning respect in the mainstream hardcore and metal scenes. Drummer Jesse Smith is considered one of the finest percussionists in heavy music, driving the rhythm for their legendarily wild shows.
Oh, Sleeper
Forth Worth-based metalcore band Oh, Sleeper features several familiar faces from the heavy scene, including former members of Terminal, As Cities Burn, Evelynn, and Between the Buried and Me. The band most recently released a hot new single, "Oxygen," in December 2016.
He Is Legend
With a name borrowed from Richard Matheson's 1954 science fiction novel I Am Legend, this Wilmington-based five-piece refuses to be confined to one genre, taking inspiration from '90s grunge alt-rock and cranking up the BPMs and decibels.
I Set My Friends On Fire
Fusing metal, dance-pop, and glitched-out electronics, Miami's I Set My Friends On Fire hit the ground running when they were signed to Epitaph before their high school graduation. The band took a break this summer and returned with a new single, "My Uzi Holds A Hundred Round Conscience," in early January 2017.
Tides of Man
Tampa's Tides of Man bring the indie rock to the bill with instrumental musings of the post-rock variety.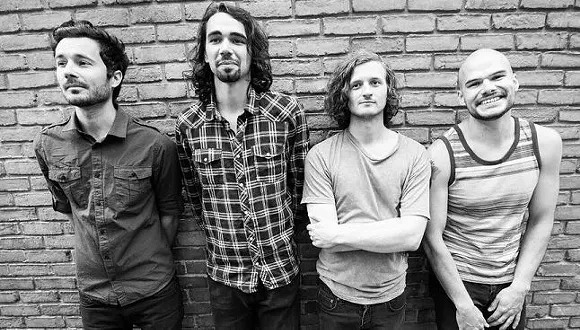 Microwave
Fans of emo-influenced indie with a little roughness around its edges will want to check out Atlanta's Microwave, who recently released an LP on Side One Dummy Records.
SycAmour
SycAmour makes an aggressive alternative rock that's influenced by Underoath, Panic! At The Disco, and Drake equally—sounds unusual, but it all falls together with theatrical flair and heavy riffs.
The Bunny The Bear
Matthew Tybor and Chris Hutka's ever-evolving electronicore project takes EDM and throws it in a blender with hardcore vocals and heavy synths. They round out their live show with guitarists Alex Matos and Nate Blasdell, bassist John Halstead, and drummer Tommy Vinton.
The Funeral Portrait
Atlanta's The Funeral Portrait, named a "Need To Know" band by Alternative Press, fuse rock, pop, and metal and interpret it with a theatrical sensibility.
Artifex Pereo
Tooth & Nail Records artists Artifex Pereo hail from Louisville, Kentucky and craft experimental rock that's a blend of post-hardcore, math rock, and melodic alt-rock.
Native Suns
Atlanta's Native Suns take influence from Smashing Pumpkins and Circa Survive, bringing an energetic alt-rock sound to A.U.R.A. Fest.
Me and the Trinity
Savannah's own Me and the Trinity are reuniting just for A.U.R.A. Fest to share their impassioned Southern metalcore sound with the audience.
Vatican
Intense and hypnotically technical, Savannah straightedge hardcore five-piece Vatican just released a split with Sanction, Funerals, and Iron Curtain through Bitter Melody Records in early February.
CS