IT'S BEEN five years since B&D Burgers joined the bustling nightlife of Congress Street. When he signed off on the purchase of 209 West Congress Street, B&D founder David Tonroe envisioned transforming the property's adjoining parking lot into a patio for food and fellowship. Most days, you can see a sports game projected on the patio's massive wall, spy tourists digging into B&D's famous burgers and fries, or hear a local musician performing in the space. Now, one of downtown's favorite outdoor hangout spots is transforming into a full-blown music venue—for a night.
"David has envisioned this as a full event venue space," says Laura Skulman, B&D Burgers' Marketing and Events Coordinator. "This is his opportunity to realize his dreams."
B&D's four locations (Broughton Street, Congress Street, Southside, and Pooler Parkway) are thriving, so it's a perfect time to test the live music waters.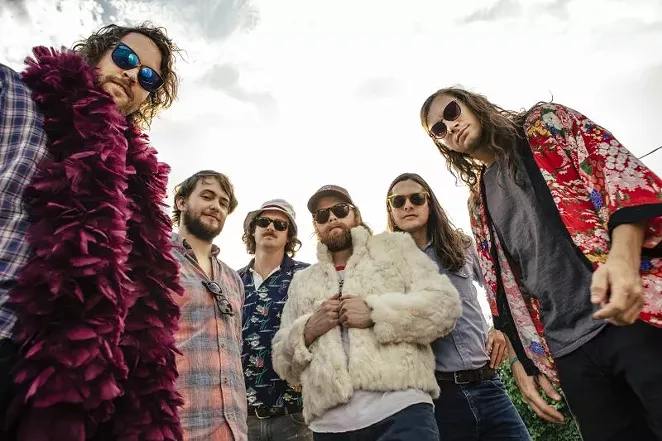 On Thursday, the B&D Presents series kicks off with a performance from Athens indie rockers Futurebirds. The band, a Savannah favorite, will perform a special intimate set for their fans. Savannah's own musical acts Mostly Goodspell and Connellis will kick off the night.
"I think there's not enough outdoor music here," Skulman says. "We'ere trying to have four days of live music a week, but nothing that's a full-blown production like this. It's kind of a cool opportunity for our guests to have a rockin' Thursday night."
To create the perfect environment, B&D enlisted the help of Jeffrey Heinz and Matt Kaufman of Kaufman-Heinz LLC, a design, production, and event consulting firm.
"We're going to transform the space," Kaufman explains. "We're taking out all the seating out there to open up the patio, bring in a full stage production, lighting, and power rig. We'll build a stage with a rooftop up against that back wall out there."
Kaufman-Heinz has worked with Savannah Music Festival and many other big organizations and events in town. The team is always excited to support new endeavors in the arts scene.
"That was what attracted us to this project—anything to bring in more live music to Savannah," says Kaufman. "And, we love being outside. Any chance to be outdoors in Savannah's weather and bring music is something we're excited about doing."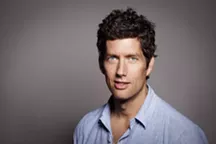 When Tonroe approached Skulman about a music series, the Marketing and Events Coordinator knew she wanted to hit the ground running with Futurebirds.
"They already have a great following, and plenty of people are friends with them," she explains. "They throw a great show."The next B&D Presents, held on July 31, features songwriter Kevin Griffin of the band Better Than Ezra. According to B&D Congress Street's General Manager Sean Robb, guests can look forward to eclectic bookings over the coming months.
"It's all over the map," he shares. "We're not pigeonholing ourselves to one style of music—we're going to do things that encompass all our guests who come here and make it as diverse as possible. Futurebirds is a rock band, but we could have a pop band, or a country band. It's not limited.""I think we're on an Americana/indie/Southern rock segue," Skulman says. "We just want to get great names out here."
As the series continues, the B&D crew looks forward to welcoming the community to their pop-up outdoor concert hall.
"At the end of the day, we're still ultimately a restaurant," says Skulman. "We're throwing these during the week, so it's definitely service industry friendly. We're excited for our bartender friends and our B&D people to come."
There will be plenty of drinks available in the 21-and-up, standing room-only space—and B&D knows how well great beer pairs with great music. Robb recommends a Southbound Hop'lin IPA to complement Futurebirds' sound.
"We're going to sell a lot of craft beer that night," he predicts. "I'd go with the local guys."
Tickets are already selling fast, so snag yours soon and stay tuned for future show announcements.
"The sky's the limit," Skulman says. "If it's a great time and what we're envisioning, we'd like to keep on rocking."
cs