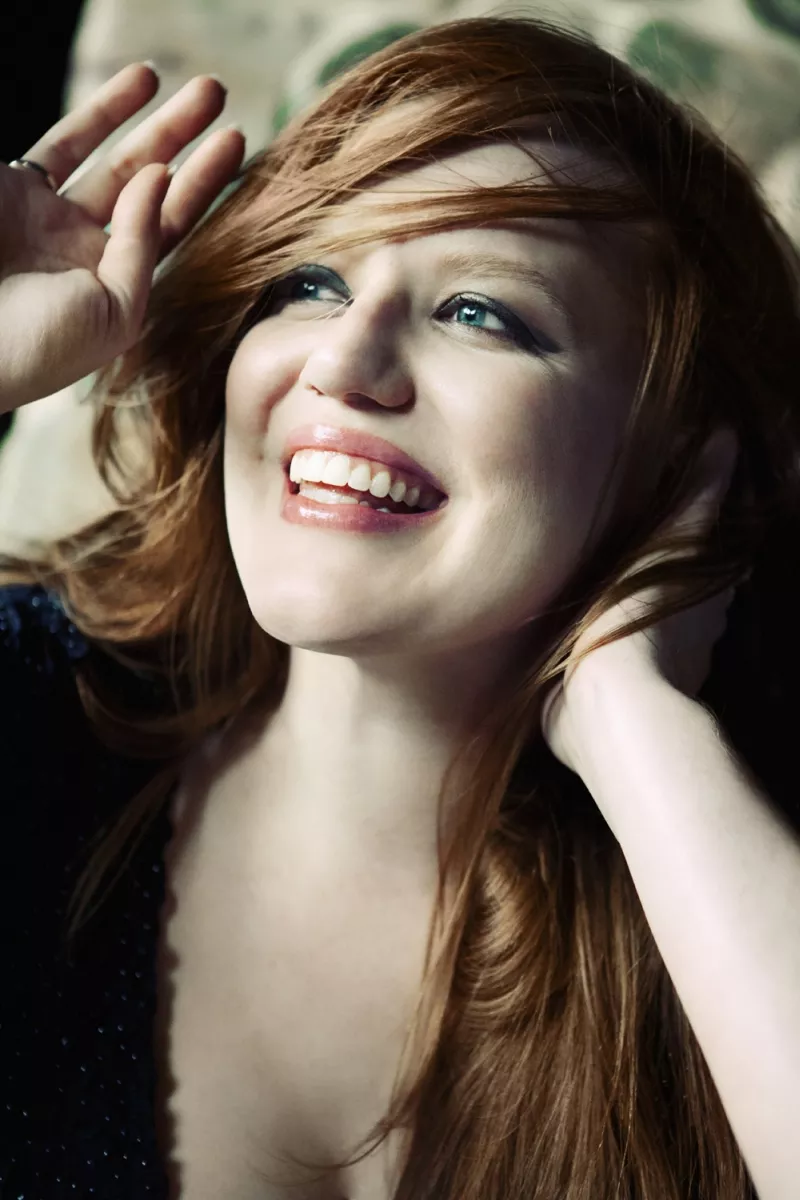 This year's VOICE Festival is studded with sure-to-be-memorable performances, but the most highly anticipated event has to be 2015's opera, Carmen.
Bizet's timeless 1875 production is brought to life on the Asbury Memorial Theatre stage by stars Samuel Levine, Marco Nistico Phoenix Gayles, Matthew Anchel, Meechot Marrero, and mezzo soprano Jennifer Johnson Cano in the lead role.
An acclaimed contributor to The Metropolitan Opera stage, Cano has appeared with the New York Philharmonic, the San Francisco Symphony, and, at the request of Carol Armstrong, even sang at the private funeral for astronaut Neil Armstrong.
After Carmen, she'll return to the Metropolitan Opera to star in Othello, which will be filmed live in HD and released in movie theaters worldwide in autumn.
We spoke with the amiable star about taking on the role of fiery gypsy Carmen in her VOICE Festival return.
How have rehearsals been going?
Wonderfully well! We have a fantastic cast, director and conductor. We're having a great time.
There are several Metropolitan Opera stars in this production of Carmen—had any of you worked together before?
I worked with Meechot...he and I were actually in Carmen at the Met doing different roles than we're doing here! It's fun to be doing it again together and singing different roles.
What was it like taking on Carmen's role having already been in the production?
I actually did two different seasons of Carmen...one four years ago, and then just last year. So, actually, I'm so familiar with her music and being onstage and being present and performing in a role that's a person who's close to her, but still observing her as a close party. There was a comfort there; they're very different characters. It's been eye-opening.
How have you embodied Carmen?
I like to think of less terms as a gypsy than as human being who has her own moral code and philosophy on life. Despite using manipulation to get what she wants, she is a loyal and honorable person to the people who matter to her most.
One of ideas we're playing with is almost that sort of that loyalty that crime families have to each other: you take care of your people, you protect your people, and you do what you have to do in order to accomplish that. So from the outside world, other people view it as being lawless, or not having rules—but truly they do live in their own world and are fiercely loyal to one another.
It's fun to play that duality of her character. Playing someone on that side of the fence highlights the hypocrisy on the other side that isn't always owned up to. Actually, it's quite liberating!
Any time we take on a role, it's almost like becoming really good friends with someone in that you learn about them, just like you would learn about someone's past you've met. You create a backstory for your character, because you have a sense of understanding of where they've been up until the opera begins. Just like any friend, I admire her for her strength. I see her weaknesses and love her anyway because of that.
It's not unlike being in a relationship: when you undertake any kind of character you accept the good and the bad.
Why do you think Carmen is such a classic? Why does the story still resonate with people?
I think it's because of the four main characters in the show: Carmen, Don José, Michaela. Within those four people in the show, any person can connect to someone's point of view, and that doesn't always happen in operas or plays or movies.
It doesn't always happen that you can actually relate personally to one of those characters, and be attracted to another character, and really be interested in how that other character is interested in life. You can find someone you dislike.
So I think that those direct connections that people make are what create sort of a lasting impression.
Also because the piece is so well-written, there are a lot of options in how you can play the character. You can go back and see the show multiple times with different actors and get different perspectives.
There's such a fluidity to the characters that many different actors can bring something very special and very different and enlightening. We're really lucky that Bizet wrote this because of that universal quality and fluidity and the characters he gave us.
Come and experience the piece—whether you've seen it before, come and experience a new perspective, and if you've never seen an opera, this is a fantastic first experience.
This is one of those top three operas, and it's a great first opera with great characters: light bits, dark bits, a love story, and lots of hit tunes!
cs