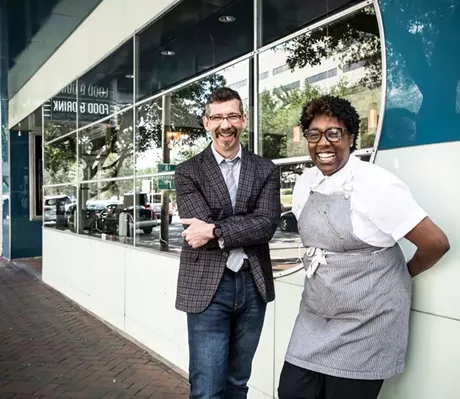 Just days away from her groundbreaking James Beard Foundation Award as the Best Chef: Southeast, Chef Mashama Bailey of The Grey has also won our own, more humble Best Chef award, as voted by our readers.
What does she like best about being in a kitchen?
"I love the energy. I love how there is a real random bunch of people and we all come together for food because we like to feed each other," she says.
"So I really like the unity and the unifying thing about food. I have nothing really in common with anyone I work with other than we like to cook food."
She has a good tip for for cooks and chefs alike:
"This is an old one, but I think one thing that I really love having at home is a microplane. It's like a little bit of a shredder. You can shred cheese on it, shred nuts on it, lemon zest, or stuff like that. It is an oldie but goodie."
Chef Bailey adds that, "I am really happy that Savannah has embraced us as a restaurant and as an idea, and they have come and support us and we support Savannah too. I couldn't be more proud to bring home a medal to the city." – Lindy Moody
Runner-up: Takami Yoshimoto