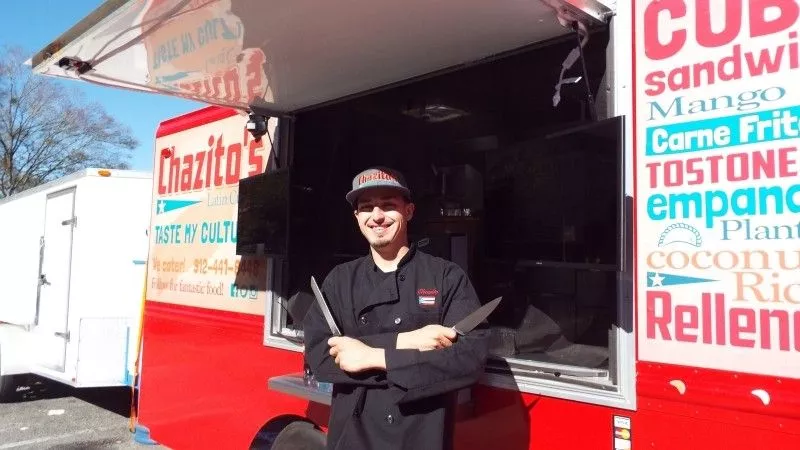 When Savannah finally allowed food trucks to roam its streets, citizens were thrilled at the opportunity of getting some great eats on the go.
Chaz Ortiz saw it as an opportunity to build his business even further.
Chazito's was originally a catering company run by Ortiz and his wife, Katherine, designed to bring in some extra money.
"I went out of town with my wife on the weekend and saw a bunch of food trucks," Ortiz recalls. "I realized I could build a food truck and when we do these special events, we could just use a food truck."
Ortiz bought a food truck and fixed it up, and it all took off from there.
"We had the intention just to use it once in a while, but it just grew like a weed," recalled Ortiz.
That's not to say owning a food truck is a breeze—Ortiz will tell you it certainly isn't.
"It is very tough," he says. "I tell every prospective food truck owner when they talk about building one that. I give them the reality. It's tough. You're not gonna be able to pay yourself for a while."
It's paid off for Chazito's—the food truck is everywhere, and Ortiz just opened a restaurant in Pooler.
"It's all about building a following," muses Ortiz. "Lucky for us, with the [catering] tents, people knew us a little bit. We've got family and friends who got our back no matter what." -- Rachael Flora