With the retirement of Sonny Dixon at 'TOC, Don kinda sorta takes on an elder statesman role in the market based on his long hours at the desk on THE News at Daybreak. Averaging nearly 4 hours a day at the anchor slot -- sadly almost all of it earlier than we tend to get up -- Logana is showing us how it's done.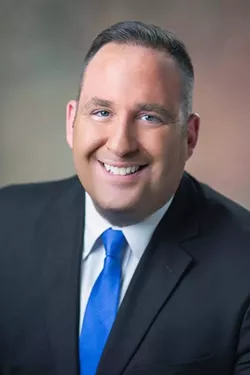 There's no question that Don—or "Dandy Don," as we will henceforth nickname him, at least for the next couple of paragraphs—has raised the bar for on-air news reporting in this market.
His energetic social media presence—Dandy Don gets up early in the morning—keeps the pot stirred, and his popular "Asked and Answered" segment is one of the most popular things any local media person has ever done. Hey, we're jealous and we own it.