Jose Lucio's book, Morty and the Moon, is a continuation of the author's imaginative storytelling and, of course, brilliant illustrations. The SCAD grad's path towards pursuing children's books full-time began during his senior year.
"I took a Picture Book Illustration class, and that's where I created my first book Heave Ho!" Lucio says. "That's when I decided to actually try and do something with this. Here I am on my third book, still running that race."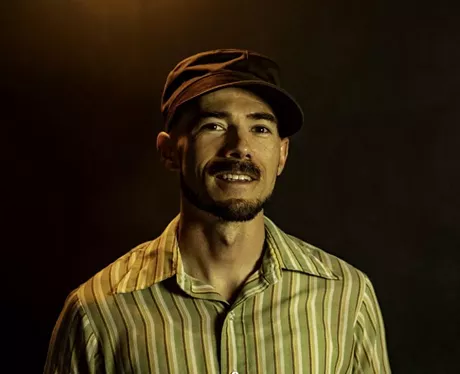 What drew Lucio to children's books was the visual element and the chance to tell stories in a simple yet impactful way.
"I'm much more an illustrator than I am an author. I just liked the idea of distilling a story down for children. You can take bigger messages and boil them down a bit," he says.
Morty and the Moon revolves around a bat who has trouble making friends, and his journey towards doing so.
"I've always loved bats, but I feel like there's a little bit of a stigma about them," says Lucio — known about Savannah as Jose Ray.
"So I wanted a protagonist bat. At one of the SCAD lecture series', the guy who was there talking about it said, 'The plot of this movie is full of holes, but we know that it's kind of a fairytale story so we just let that go.' I liked that idea that you could throw some of the logic out for the fantasy of it. It's okay that the bat is a relative scale to the moon, and therefore they can be friends."
As for what's next, Lucio says he's focusing on pushing Morty but also has a rough idea of his next project and what he'd like to pursue in the future.
"I like to have it in the pocket for a while so it can go through evolutions," he says. – Sean Kelly
Runner-up: Savannah Sideways