Is it any wonder that the Grey brought home Best New Restaurant?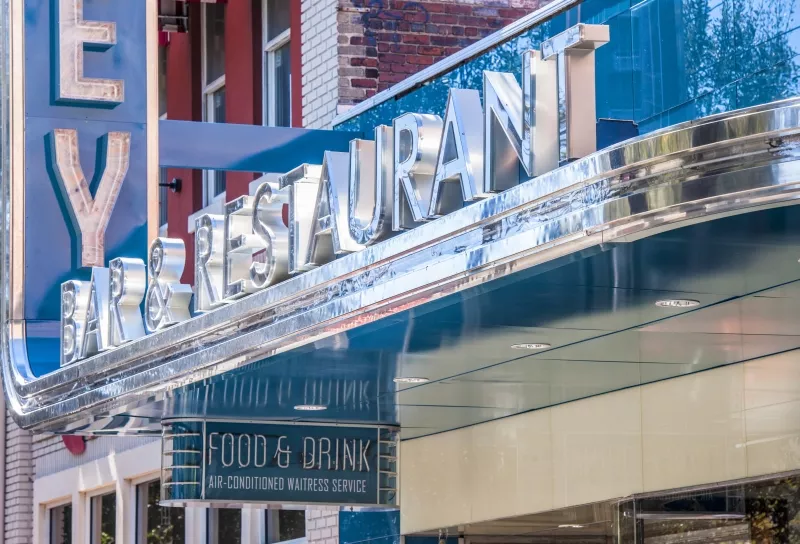 The Greyhound bus station turned restaurant opened in December and immediately started turning heads.
John Morisano scouted for several locations in the downtown Savannah area, but the spot on MLK was an immediate favorite.
"When we found it, it was dilapidated, abandoned, filled with junk," John says, "but under all that the bones of the building were in really good shape. We knew if we did a thoughtful restoration we could make it into something really special."
Part of the Grey's success has definitely been chef Mashama Bailey, a former sous chef in New York City. After interviewing over two dozen chefs, John met Mashama and knew she was the one.
"As long as I found a chef that saw food the same way I did and was passionate about cooking, I was happy," John recalls. "I just wanted delicious food that makes people happy."
It's worth noting that both John and Mashama are new to the restaurant game. The Grey is the first restaurant John has owned and the first restaurant Mashama has cooked for by herself.
"Every day is a learning experience, everything is new to us," John says. "Before we opened we tried to be as thoughtful as we possibly could."
Since the restoration took eighteen months to complete, John and Mashama pored over every detail, from the menu to the branding to the bar napkins.
The attention to detail has clearly paid off, as the restaurant is quick becoming the hotspot for any occasion. But John has his sights set much higher.
"We want to be the spot for Savannahians," he says. "We want to be that neighborhood spot. We want people to say, 'Should we cook or should we go to the Grey?' on a weeknight. And if we become one of those spots in five years, I'll call it success." – Rachael Flora
Runner-up: The Florence