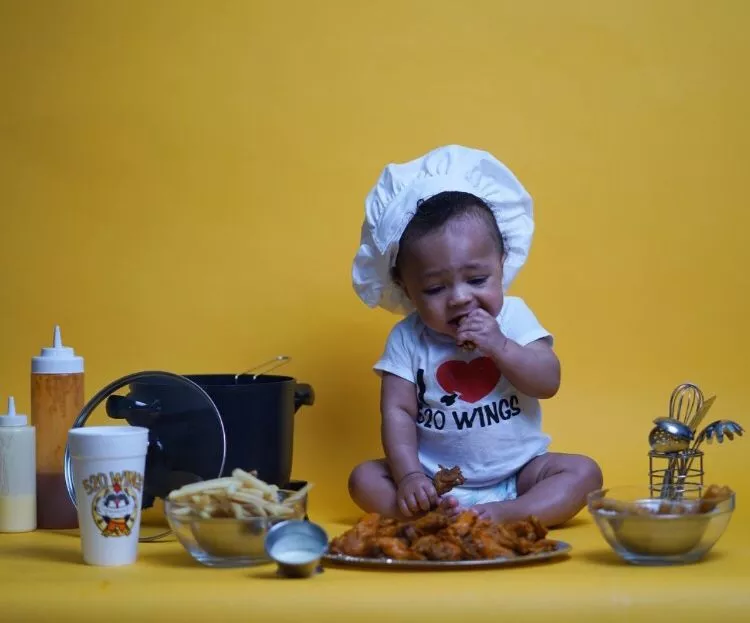 Alfredia Gordon doesn't even eat chicken wings anymore.
"Now, sometimes, I look at wings and I'm like, 'No, I'm gonna have an anxiety attack,'" she laughs.
Back in 2010, Alfredia and her then-husband, Gary Gordon, went to a restaurant on the Southside to order wings.
"We went to a restaurant to get wings and they wouldn't let us in because Gary had on a white T-shirt," Alfredia recalls. "Gary dresses really conservatively. It threw us off because it was summertime in Savannah, and anything other than a T-shirt would be crazy. We saw other patrons in there with white T-shirts on. So Gary was like, 'You know what? I want to open my own wing spot.'"
Gary and Alfredia went to Sam's Club to get wings, and they worked on crafting the perfect wings for over a year.
"The consistency, how he wanted them to taste, dry or wet, it was every single day," Alfredia shares.
Less than a year later, Gary opened 520 Wings on his birthday, May 20, 2011.
"It was like the perfect storm—everything just aligned," Alfredia says. "He had looked at several locations and then the Victory and Bull spot became available. Someone was supposed to move in, a Jamaican spot, and the guy came in for a week and then never came back."
Gary, no stranger to the restaurant business, knew to jump on the property.
"He's always had an entrepreneurial spirit. He's always worked for himself—that has always been his thing," Alfredia says. 520 is not his first restaurant, he had a breakfast place as well. It wasn't out of the ordinary for him to say, 'Okay, I'm gonna do a restaurant,' but it was the perfect storm. Everything fell into place."
Though Alfredia and Gary's marriage is over, their friendship isn't. Alfredia lives in Atlanta now and still supports Gary through everything.
"Gary knows, it took us a while to get here, but outside of anything, he knows he can always trust me and he knows I'm going to have his back, right, wrong, or indifferent," Alfredia says. "He's such a humble person. He does a lot for the community. He's always loved cooking and serving—that's always been his thing. That's the story of 520." – Rachael Flora
Runner-Up: Wild Wing Café