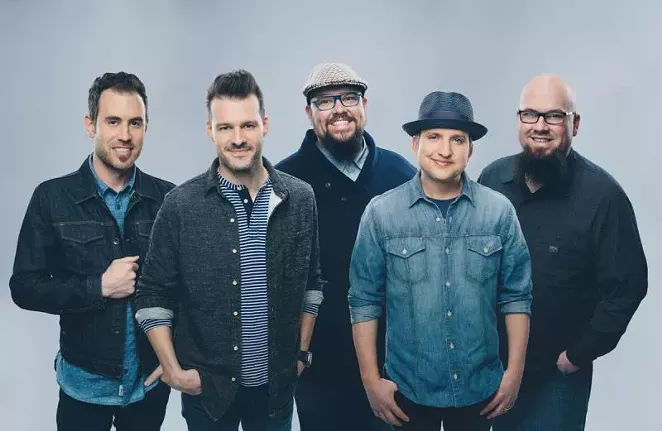 CONTEMPORARY Christian favorites Big Daddy Weave visit the Civic Center this weekend on their "Jesus I Believe" tour.
Formed in Mobile, Alabama, the five-piece group has toppled the CCM charts with five consecutive Number One singles: "Love Come To Life," "Redeemed," "The Only Name (Yours Will Be)," "Overwhelmed," and "My Story." "Redeemed" was named "Song of the Year" at K-LOVE Fan Awards, and was nominated for a Dove Award and Billboard Music Award.
Over their time as a band, Big Daddy Weave has released seven full-length records and sold over one million records. Ministry is at the forefront of the band's mission, and the group offers prayer and dedicated dialogue after every show.
To celebrate their 20th year together, Big Daddy Weave kicked off 2018 by debuting at Carnegie Hall. Throughout the year, they'll tour the country in support of their latest record, Beautiful Offerings.
Nashville-based CCM singer Brandon Heath joins the tour.
Wednesday, April 18, 7 p.m., $30 via savannahcivic.com, all-ages