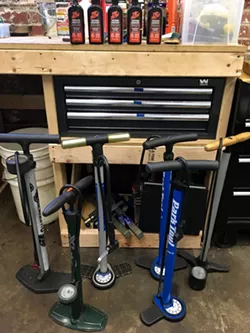 AS St. Patrick's Day approaches, some Savannah folks are talking about catching something much less elusive than a Leprechaun. They're figuring out how to catch a CAT.
Instead of poring over treasure maps, they are studying bus schedules and routes. A portion of the heightened interest in public transit is surely related to people anticipating their diminished capacity to safely operate a car at the end of the day, and wisely concluding someone else should be behind the wheel.
But even the abstemious know driving a car in the Landmark Historic District on St. Patrick's Day is a fool's errand.
The staff of Chatham Area Transit see this coming from miles away, of course, and offer St. Patrick's Day travel information for the newly bus curious on their website: www.catchacat.org/maps-and-schedules/st-patricks-day/.
Shuttles into the Historic District will run from Whitemarsh Island, Savannah Mall, and Westside Shopping Center in Garden City, offering round trips for $5. There's no surge pricing at CAT.
In fact, the opposite. Local routes will be free thanks to CAT's partnership with the City of Savannah. Take that, Uber!
In addition to vibrant discussions of the merits of the 14 Abercorn on my neighborhood's Facebook page, someone helpfully suggested bikes as the best way to go (it wasn't me, I promise). Another asked, "Why not just walk?"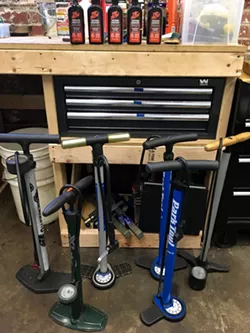 I'm encouraged by the annual spike in enthusiasm for transportation options, but I have to admit I also find it amusing. For all the complaining we do about downtown parking scarcity and traffic congestion, it takes an event of St. Patrick's-level magnitude to coax us out of our single occupant motor vehicles.
If parking and traffic was as awful as some folks say, many of us would be taking CAT every day.I don't want to look a gift horse in the mouth, however, and I welcome having company in the Lincoln Street bike lane on Friday morning. And, no, I don't mean cars parked in it.
It pleases me to see people of all ages and abilities, on bikes of all ages and abilities, making their way downtown on St. Patrick's Day. On Friday morning the sound of unlubricated bicycle drivetrains will fill my heart with joy. (The best description of this sonic phenomenon comes from author and blogger Eben Weiss: Their chains sound like pillowcases full of mice.)
If you are planning to pedal to the parade on Friday, definitely a smart choice, I offer some suggestions for making your trip a more satisfactory experience.
Make sure your bicycle is still a bicycle. If you have not ridden your bike in a long time, be aware that extended periods of disuse can cause mutations.
Since you last used it, your bicycle may have devolved into a bicycle-shaped object. Sure, it still looks like a bike, but has ceased to function as such.
As soon as you can — don't wait until Friday morning to do this — drag the bike out of its carport catacomb. Dust it off and evict any spiders that may have taken up residence.
Let's start with the tires. They are flat, aren't they? Pump them up. Holding air? Great!
But make sure that's still the case tomorrow. "Air" is the first step in the "ABC Quick Check," an essential preflight ritual, especially for bikes that have been slumbering for months or more in garages, sheds, and storage rooms.
Here's a helpful video to walk you through a basic bike check: bikeleague.org/content/basic-bike-check.
Afraid you're in over your head? Bring your bike to Savannah Bicycle Campaign headquarters (1301 Lincoln St.) on Wednesday, March 15 from 7-9:30 p.m. for a free ABC Quick Check.
Stow before you go. Make sure you have everything you need for a day downtown.
Will it be sunny? Hat and sunscreen! Cloudy and/or rainy? Hat and raingear!
What else?
• A comfortable and secure bag or other vessel in which to safely transport these items and everything else you need.
• A helmet in which to safely transport your brain.
• Lights for the ride back home.
• A lock to make sure you still have a bike to ride back home.
I want everyone to travel without incident into the National Landmark Historic District, have a wonderful time, then enjoy a similarly uneventful bike ride home. But I also have an ulterior motive.
I want the good feelings people derive from the annual Great St. Patrick's Day Bicycle Migration to be the gateway drug that convinces them to try bicycle commuting. I want to see the throngs of smiling people riding bikes on St. Patrick's Day, every day.
A trouble-free ride on Friday, I hope, can convince downtown workers to try it again on Monday.
cs