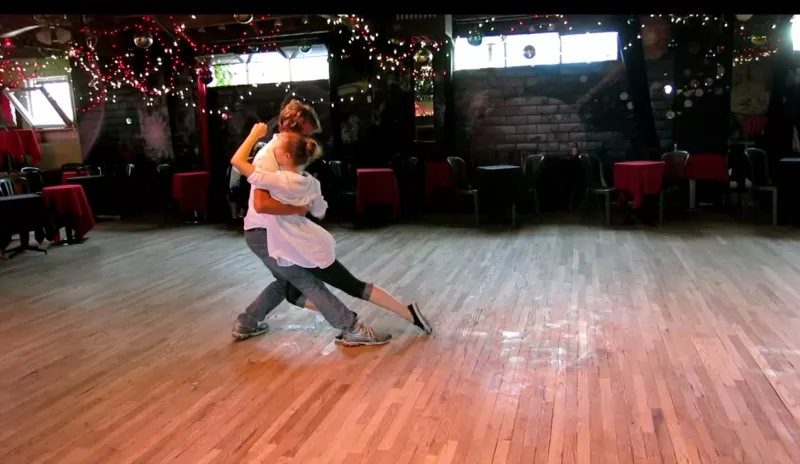 EVERYBODY'S doing a brand new dance now, and Greg Goeken is leading the way. When Goeken moved from Texas to Savannah, he immediately noticed we were lacking a blues dancing scene and took matters into his own hands, forming the Coastal Empire Blues Society.
"I worked at a dance studio in Austin before moving here, and travel a good bit around the country attending blues events," Goeken explains.
So what's all the fuss about? Simply put, blues dancing is awesome, a swiveling and seductively close style that might remind you a little bit of swing with a carefree, laid-back attitude. The style has a fascinating, hard-to-pin-down history: it's a blend of formalized Afro-American and fluid British-European dance elements.
As Jim Crow laws were passing in the South around 1875-1900, religious and ritualistic dancing became looser, gaining a secular identity. Group dances evolved into partnered affairs, stylistically growing sexier, more pleasurable, and individualized.
For the first Blues Dance Party, Goeken will start the night off with a lesson—so don't worry if you've never heard of or tried blues dancing before.
Ray Blevins (that's DJ Employee Ray) and some of the Vinyl Appreciation crew will provide the tunes. Goeken says that a great blues dancing song needs to follow traditional blues chord progressions and have a "grounded, earthy feel."
"One of the many reasons that I'm happy that Vinyl Appreciation is a part of this is that it is giving them a chance to push their own musical boundaries," says Goeken. "I asked them to DJ my birthday party in March as a test run, and at first they said that they only had a couple of blues albums. As they were playing, however, they kept finding artists and songs that had blues roots that worked to dance with."
With Savannah's penchant for revelry and activities rich in history, seems it's the perfect place for a blues dancing scene.
"Why bring it to Savannah? Purely for selfish reasons," says Goeken. "I need blues dancing and blues dancers in my life!"
Looks like, pretty soon, we all will.