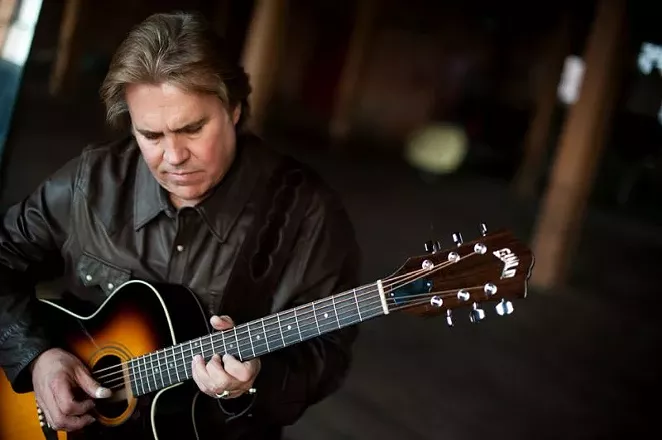 RENOWNED acoustic guitarist Doyle Dykes takes the stage at Randy Wood's. The influential country musician is considered one of the world's finest fingerstyle players, known for his precise technique as well as his ability to play in myriad of tunings.
As a young learner, Dykes found inspiration in musicians like Merle Travis, Chet Akins, and Les Paul. Early in his career, he toured with The Stamps Quartet and Grand Ole Opry star Grandpa Jones, showing his roots influences off around the world. Now, he has his own signature model Taylor guitar, 11 albums to his name, was awarded a brick in the Wall of Fame at Liverpool's Cavern Club, named International Country Gospel Music Association's Instrumentalist of the Year in 2006 and 2014, and has played alongside Les Paul, Chet Atkins, Duane Eddy, Peter Frampton, John Fogerty, and more.
In 2017, Dykes released two albums. The Return of the Falcon, featuring Dykes' take on classics like "Amazing Grace," "Oh Danny Boy," Ave Maria," and more, arrived on Independence Day. Four months later, Life Behind the Guitar arrived.
At his Pickin' Parlor show, Dykes will perform Christmas classics in his inimitable style.
Friday, December 15, 8 p.m., $35, all-ages