GOT your boarding pass? It's time to get on the train!
El-Rocko Lounge's only been open about six months, but in that brief time, the glitzy Whitaker Street bar has become one of downtown's hottest dance spots. With a rotating cast of DJs, live bands, a shimmering interior, and undeniably stylish clientele, owner Wes Daniel's swanky '70s-inspired bar is a total hit.
If you've been around since Daniel's Hang Fire days, you know the wild nightlife king loves a good theme party. Inspired by the space's lush, plush interior, El-Rocko staffers have conceived an unforgettable party to start 2017 in retro style: Goooold Traiiinn: A Soul Train Revival.
"It came up as an idea one night how El-Rocko seems like the perfect place to have something based around a funk and soul vibe," shares El-Rocko bartender and party-dreamer-upper Sarah Florio.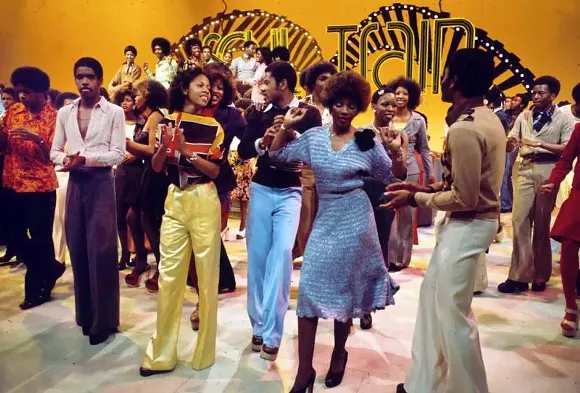 "I got to talking with Steve [Baumgardner] about putting an event together, and we decided to give it a go and maybe even make it a monthly thing."
Baumgardner's band Ambrose will get the crowd going with a live set, and DJ Doc Ock will follow on the decks.
For 35 years, Soul Train captivated TV audiences. Emerging from the golden age of youth-oriented dance programs, the show, hosted by news reader, reporter, and DJ Don Cornelius, aired from 1971 to 1993.
"I used to watch Soul Train every Saturday when I was six and seven," Daniel recalls. "My older brother, he only listened to ZZ Top and AC/DC and The Eagles. Then my sister started listening to disco...two years later, my brother was going to discos and dancing, picking up girls, completely flipped the script!"
Even KISS-obsessed Daniel got on the train with his siblings.
"One of my favorite episodes, they're dancing at the end down this party line," he remembers excitedly. "The couples would come through and dance. One time, I was watching it, and this girl just started attacking her boyfriend on live TV! I was like 'Holy shit, that was awesome!' In the middle of the line, people standing on each side, she just started slapping him."
What would Daniel do if such a scene was recreated at El-Rocko's Soul Train night?
"I'll take an ass-beating from a girl any day!" he cackles.
This isn't just a theme party, either; El-Rocko is replicating the show's format as closely as they can.
Grab a partner and get ready to go down the popular Soul Train Line, in which dancers form two lines with a space in the middle for participants to strut down and dance in consecutive order (practicing your moves in the mirror ahead of time is highly recommended). Don Cornelius—that's Wes Daniel, everybody—will even conduct interviews just like on the original TV program.
"We're pretty much following it the same way the show did," says Florio. "Going down the Soul Train Line, asking the dancers where they came from, how they're doing, what their name is. It'll be just like [the original], for the most part, but almost like in a spooky way—because you know how Wes is!"
There will also be Soul Train Scramble Board, a game in which two dancers are given one minute to unscramble a set of letters that form the name of that particular show's performer or a noteworthy figure in African-American history.
Attendees are highly encouraged to dress the part in their disco best: bell bottoms, shiny, shiny, shiny all around, halter tops, open button-ups, butterfly collars, platform shoes, the works.
Local vintage boutique House of Strut is even outfitting the El-Rocko staff to capture that quintessential '70s sheen.
Ambrose, a favorite for their blend of soul, rock 'n' roll, funk, and hip-hop, has crafted a very special set for the evening.
"They're going to be playing Soul Train-esque songs," Florio hints. "They're going to mix in originals along with a bunch of songs that were played on the show that they've been practicing."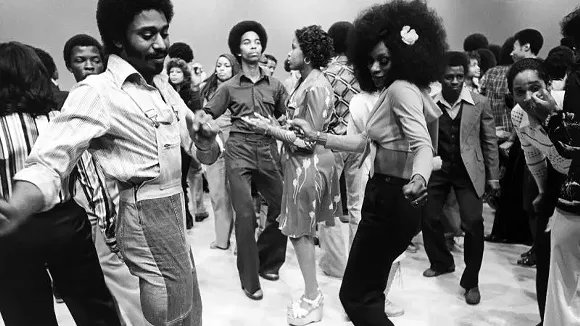 DJ Doc Ock has a healthy stash of disco tunes to spin in order to keep the party going 'til closing time.
"I'm super-excited about it," says Daniel. "This was Sarah and Steve's idea, and I am all about it. I'm leaving the music up to them, and they're super-stoked. I think El-Rocko is the perfect atmosphere for it—the place looks like a backdrop for Soul Train!"
Adds Florio: "We think it's like bringing back the whole aspect of really good music and carefree times, where nobody's thinking about anything but having a really good time!"
CS