There's always something happening in the Hostess City. Stay in the know about upcoming events and the latest information with our News & Notes.


Union Mission's Day Center at Grace House will be open this weekend to accommodate homeless individuals during extreme heat
Union Mission's Day Center at Grace House will be open for extra days over the weekend to accommodate those who need shelter and food during extreme summer temperatures. The Day Center at Grace House, located at 120 Fahm Street, will be open on Saturday and Sunday from 8:30am – 4:00pm offering a breakfast, lunch and snack to those in need.
"Union Mission sees the critical need for a place to go for the homeless population during high temperatures. We are pleased to rise to the occasion by opening our Day Center during the weekend," said Michael Traynor, President & CEO. "We are thankful for the dedication of our staff and partners in being able to provide this needed service."
For more information, please contact Suzanne Willis at (509) 939-4628 or swillis@unionmission.org.
Savannah Clovers FC announce military and first responders night for their July 5 home match
Savannah Clovers Football Club announced a plan to host a special Military and First Responders Night for their upcoming home match against Michigan Stars on Wednesday, July 5.
This mid-week match will honor the brave men and women who serve in our military as well as the first responders that serve our local community. The Clovers welcome all military members as well as first responders to attend this special match by purchasing tickets online and using the PROMO CODE "HEROES" to receive $15 off general admission. The same will apply to those who show up at the gate and present their respective I.D. or uniform.
"The Savannah Clovers are honored to be able to host this special match the day after our nation's independence day," said Chief Community Officer Brian Sykes. "We are proud to be able to honor our local and national heroes the best way we know how, by entertaining them with an exhilarating soccer match. We want to show our local community that we are truly committed to serving them while providing them with a space where they can enjoy soccer while spending time with family and friends," said Chief Executive Officer Shane Folgado. "This match will serve as an opportunity to show our values as a football club."
Fans can purchase tickets to the league game against Michigan Stars FC for Wednesday, July 5 at Memorial Stadium at 7 p.m. by visiting savannahclovers.com/tickets.


Savannah Music Festival announces Mary Armstrong Dugas as new board chair, welcomes Olivia Parker and David Sneed as new board members
The Savannah Music Festival has announced Mary Armstrong Dugas as the Savannah Music Festival board chair for 2023-2025 and welcomes Olivia Parker and David Sneed to the nonprofit organization's Board of Directors. The Savannah Music Festival Board of Directors is dedicated to presenting world-class live performances, fostering regional economic growth, expanding community outreach and supporting local music education initiatives.
"We're thrilled that Mary Armstrong Dugas will serve as the chair of our Board of Directors and are delighted to welcome Olivia Parker and David Sneed as new board members," said Savannah Music Festival Executive Director Gene Dobbs Bradford. "The Savannah Music Festival Board of Directors shares our strong commitment to artistic excellence and powerful dedication to community outreach."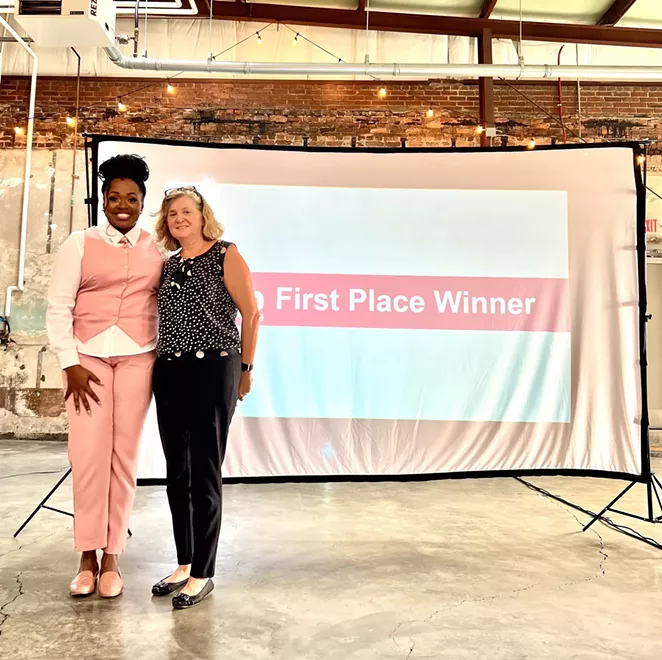 Three companies win from $10K prize pool at the Creative Coast's FastPitch startup event
The Creative Coast's FastPitch competition returned in its ninth year at Service Brewing in Savannah on May 24 for an afternoon of startup pitches, prize money, and networking opportunities. Three out of the nine area businesses that participated won cash from a $10K prize pool provided by the Savannah Economic Development Authority.
Each startup was given five minutes to pitch their business to a panel of judges using a slide deck. After all of the pitches were complete, the judges deliberated and voted on the top three pitches based on the viability of the concept, how fundable the idea was, and how well the founders presented it.
The third place $1,500 award went to OSH Consulting, LLC founded by Sherone Hubbard. OSH Consulting provides responsible drug inventory management and compliance in hospital settings.
The $2,500 second-place place prize was awarded to The Animation TV Network, the first-ever Black-owned streaming animation network. The Animation TV Network was founded by Jermaine & Whaketa Hargrove and presented by Micah King.
The $5,000 grand prize was awarded to The Arionna Collection, founded by Danietté A Thomas. The Arionna Collection is a high-end fashion brand designed for working women with the goal of making clients feel comfortable, confident and powerful. Thomas, a SCAD Alumna whose work has been featured during two seasons of New York Fashion Week and who has showcased her custom designs at the 2020 Oscars, shared stats and research to support her pitch.
Thomas shared her plans moving forward consist of participating in more pitch competitions as well as forums. "I am looking forward to the growth!" she said.

Family Promise of the Coastal Empire announces new Club 927 campaign to support homeless families in the community
Family Promise of the Coastal Empire launches a new campaign within Club 927, their exclusive donor club, to provide homeless families in the Coastal Empire and neighboring communities shelter and support.
Donors who give an annual donation of $297, or $25 a month, will directly cover the cost of two beds and accompanying comforter sets for a family in need. This initiative is just one way of becoming a member of Club 297, made up of the supporters who provide for the families supported by the nonprofit organization. For a little more than $5 a week, donors will help Family Promise make a difference in the lives of homeless children in
our region, which has become an increasingly urgent need as family poverty and homelessness rises in Chatham, Bryan and Effingham counties.
"Club 297 was created to show just how simple it can be to help our local homeless families," said Katrina Bostick – CEO of FPCE. "For less than a dollar a day, donors are actively protecting those in need by providing the most basic need – a place for children and families to rest their heads."
To learn more about Family Promise of the Coastal Empire, or to join Club 297 today, please visit familypromisece.org/club-297-initiative, call (912) 790-9446, or email info@familypromisece.org.
City awarded federal grant funds for Springfield Terrace School Rehabilitation Project
As the city continues its work to restore Springfield Terrace School, the National Park Service has awarded a $50,000 grant in support of the project, as part of the Historic Preservation Fund's African American Civil Rights grant program.
The grant will fund the Springfield Terrace School Rehabilitation Project, which aims to begin planning for the restoration of the school building in the Carver Village neighborhood with a focus on its preservation.
The project will include structural assessments, preparation of a rehabilitation plan and construction documents, as well as plans for community archiving and engagement.
The building was completed in 1926 to provide education and resources to African American youth in Chatham County. At that time, African Americans were excluded from most buildings and resources of the public education system. Springfield Terrace School was renamed in 1958 in honor of Pearl Lee Smith and used to house Oglethorpe Charter School from 1999 to 2012. It was listed on the National Register of Historic Places in 2022.
The school has served as a long-term community asset and this project will jumpstart efforts to restore it to an active space for the community.


Parker's hires oil and gas supply chain veteran Ricky A. John as vice president of fuel
Parker's recently hired oil and gas distribution veteran Ricky A. John as vice president of Fuel. In his new position at Parker's, John creates, oversees and identifies actions to execute the strategic vision of the Parker's fuel department while enhancing growth through a balanced focus on customers, team members, processes and market share. John works closely with Parker's executive leaders to support the company's strategic expansion across the Southeastern United States.
An innovative and respected fuel supply chain professional, John brings more than 20 years of experience in commercial downstream oil and gas distribution, petroleum products trading, supply chain logistics and strategic transformational change management to his new role at Parker's. Before joining Parker's, he served as the Director of Sales and Business Development at Sunoco, LP, where he directed national expansion efforts, developed hundreds of new client relationships and oversaw commercial support functions for the company's 8 billion gallons of annual fuel distribution to commercial customers and distributors across 36 states.
"We're thrilled to welcome Ricky to our award-winning team at Parker's," said Parker's founder and CEO Greg Parker. "Ricky is a people-first leader and a highly experienced fuels professional who can help us continue to grow our corporate footprint and to offer the high-quality products our loyal customers have come to expect."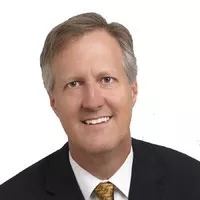 Seimitsu announces Keith Fletcher as COO
Seimitsu Corp. announced that Keith Fletcher has joined the Savannah-based Telecommunications company specializing in fiber based high-speed broadband and IT services as its chief operating officer.
"One of Keith's greatest strengths is his passion for helping both established businesses and emerging businesses realize their potential," said Seimitsu "Sam" Cook, who founded the company with his wife, Cindy, 40 years ago. "We are fortunate to have him as the newest member of our team."
Having been a C-level executive with multinational corporations for the past 30 years, Fletcher has an extensive technology and operations skillset, with expertise ranging from telecommunications to construction, hospitality, healthcare, logistics and education. He is also experienced in government and achieving legislative initiatives.
Fletcher was also the originator and driving force behind the Savannah Logistics Technology Corridor, one of the larger economic development projects in the State of Georgia.
"I am truly excited to come on board at Seimitsu, Corp.," said Fletcher. "My passion is working with companies to help them grow and to reach their full potential. Seimitsu is already well beyond other similar companies in its understanding of how to deploy fiber efficiently and their respect for customer service is exceptional. Sam Cook and his team have done some incredible work and I look forward to helping them grow."


Tharros Place hires LaToya D. Scott as residential director
Tharros Place, a new nonprofit that will provide services for survivors of human trafficking, announced recently that it has hired LaToya D. Scott to serve as the organization's residential director. In that role, Scott will develop and run the residential program for survivors of human trafficking, girls ages 12-17, providing compassionate and client-centered services and hiring and training a team of 20 direct care staff.
"We are so excited to welcome LaToya to the Tharros team," said Julie Wade, executive director of Tharros Place. "As an experienced social service provider and advocate for youth residential programs, she brings a wealth of knowledge to this role that will serve our future residents well and position them for a life of courage."
Prior to coming to Tharros Place, Scott worked as the director of residential services at Morningstar Family and Children Services, as a human services professional at Safe Harbor Children's Center, and as a family support specialist at the Department of Family and Children's Services. She has received a number of certifications and advanced training, including in Interviewing Children and Adults, Managing Aggressive Behavior, and the Commercial Sexual Exploitation of Children, among others.
Scott, a resident of Pooler, earned a Bachelor of Science degree in liberal arts with a criminal justice minor from Armstrong Atlantic State University. She serves as vice president of the Eta Upsilon Sigma Chapter of Sigma Gamma Rho Sorority, a national collegiate sorority that focuses on uplifting the community through sisterhood, scholarship, and service.