There's always something happening in the Hostess City. Stay in the know about upcoming events and the latest information with our News & Notes.


River Street Sweets donates $14,551 to Feeding America in honor of the 50th Anniversary Celebration
River Street Sweets, Savannah's world-renowned candy company celebrating its 50th year in business in 2023, is proudly commemorating its golden anniversary by making a generous contribution of $14,551 to Kids Cafe, an initiative by Feeding America, the largest charity working to end hunger in the United States. The check presentation ceremony will take place on Wednesday, Sept. 6, at 2 p.m. at America's Second Harvest of Coastal Georgia, 2501 E. President St.
The donation is part of the company's 50th anniversary celebration, highlighting the Strickland Family's unwavering commitment to philanthropy.
"We've been blessed with the fortune to share our delectable Southern treats with visitors to our stores in Savannah, at our many other locations, and really all over the world. Our family feels like success is sweeter when you give back, and Kids Cafe is a wonderful program that we're thrilled to support," said Co-Owner Jennifer Strickland.
This marks the seventh consecutive year that River Street Sweets has supported Feeding America and its hunger relief initiatives. With this generous contribution, a total of 72,755 meals will be provided to children and families facing hunger. In total, the company has helped to provide over 238,000 meals.
For more information on the 50th anniversary, visit riverstreetsweets.com.


CURE to kick off Childhood Cancer Awareness Month with ice cream social
CURE Childhood Cancer, a Georgia-based non-profit dedicated to conquering childhood cancer through funding targeted research while supporting patients and their families, has announced it will hold an Ice Cream Social to spread awareness that September is Childhood Cancer Awareness Month.
The event will take place from 4–5:30 p.m., Thursday, Sept. 7, at Sunshine Park and Healing Garden, located next to the Dwaine and Cynthia Willett Children's Hospital of Savannah at Memorial Health, 4700 Waters Ave.
Attendees can learn more about research into childhood cancer and other ways to volunteer while enjoying a fun day outside with complimentary Leopold's Ice Cream.
"CURE wants everyone to know that September is Childhood Cancer Awareness Month, and what better way to spread the word in Savannah than throwing an ice cream party for the bravest kids you'll ever meet? These survivors are so strong and so special, and we appreciate Leopold's and everyone who supports our cause," said CURE Vice President of South Georgia Mandy Garola.


Tharros Place Hires Makala Owens, MSW as human services professional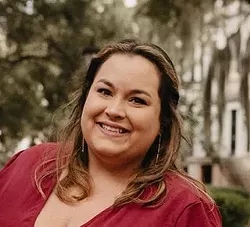 Tharros Place, a new nonprofit that will provide residential services for survivors of human trafficking, announced recently that it has hired Makala Owens, MSW to serve as the organization's Human Services Professional. In that role, Owens will ensure that the educational, medical, emotional and social needs of the residents — girls ages 12 to 17 — are met through individualized care plans to help them meet their goals.
"We are thrilled to have Makala join Team Tharros," said Julie Wade, Executive Director of Tharros Place. "She is a highly qualified and motivated social worker with a comprehensive knowledge of social justice issues and a passion for supporting communities in need. It is critical to have someone of her stature working directly with our residents as they begin their healing process."
League of Women Voters of Georgia presents "No Time to Fail" documentary and panel discussion in Savannah
The public is invited to see "No Time to Fail", a documentary that follows Rhode Island election officials as they administer the 2020 election amid a global pandemic. The film gives voice to the experiences of this largely invisible yet completely indispensable workforce at this critical time in our country's relationship with election management. Following the screening, there will be a nonpartisan panel of statewide experts discussing their experience with the voter and election process here in Georgia.
This free event is hosted by the League of Women Voters Coastal Georgia (LWVCGA) on behalf of the Georgia League of Women Voters, and with support from WJCL and the city of Savannah Cultural Resources' Savannah Cultural Arts Center.
A preview of the 90-minute film, produced by ARCH + BOW Films, is linked here: notimetofailfilm.com/
The event will take place on Thursday, Sept. 14 from 6:30 to 8:30 p.m. at the Savannah Cultural Arts Center. Doors open at 6 p.m. Light refreshments will be served prior to the film.
Tickets are free but seating is limited. Attendees need not be League members but are requested to register in advance at LWVCGA.org.


Registration open for 2023 Great Savannah Community Cleanup
Keep Savannah Beautiful, and the City of Savannah's Sanitation Department, encourages residents and organizations to sign up for the annual Great Savannah Community Cleanup.
The Great Savannah Community Cleanup is a city-wide day of service where residents, businesses, and local community organizations come together to beautify and improve the city of Savannah by removing litter and debris from public areas.
The cleanup will take place Saturday, Sept. 30, 2023, from 8 a.m. until 1 p.m. Keep Savannah Beautiful will provide cleaning supplies for all participants that host a cleanup.
Those interested may register online by Friday, Sept. 15, 2023 at savannahga.gov/greatsavannahcleanup or by contacting Carliss Bates at cbates@savannahga.gov.
Residents can choose to participate individually, or partner with their neighborhood or preferred civic organization to assist with their planned cleanup. Student participants are eligible to receive community service hours for their involvement with the cleanup.
Residents and organizations are also encouraged to participate in the Adopt-A-Spot program and adopt a street, park, or neighborhood. When adopting a spot, the City will furnish and install an Adopt-A-Spot sign, stating which responsible organization assisted in removing debris collected at the adoptive site.
The City will also provide safety vests, gloves, and plastic bags to aid in the litter removal activities. Interested parties can register online at savannahga.gov/adopt-a-spot.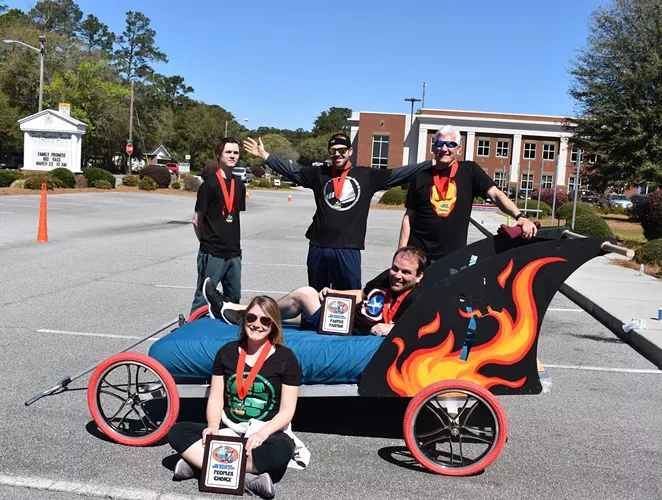 Family Promise of the Coastal Empire appeals for teams and sponsors for annual "Bed Race" event
Family Promise of the Coastal Empire (FPCE) will hold their annual "Bed Race" event and fundraiser on the morning of Saturday, Sept. 16 in Springfield, GA, at The Annex Ball Field, located at 405 N Ash St. Springfield, GA 31329. During this exciting event, teams with beds mounted on bicycle wheels will compete in a fun Bed Race to benefit the homeless families in Effingham County who need assistance from the nonprofit organization. FPCE is appealing to the community for participants and sponsors to participate in this annual tradition.
The nonprofit organization offers many ways to get involved in this fundraising event, including team registration and sponsorship opportunities. Community groups, scout troops, sports teams, churches, and business partners are encouraged to sign up to participate in the race or support the fundraiser by becoming either a "Twin" ($500+), 'Full" ($1,000+), 'Queen" ($1,500+), "King" ($2,500), or "Partner" ($5,000) size themed sponsor.
"Teams and Sponsors are vital parts of our organization, with every donation given going directly to our mission of supporting homeless families in our region," Bostick added, "We could not hold this event without the support of our community partners and the dedication of our volunteers."
During this multi-heat event, teams of four runners, plus one rider, race their beds on a planned route for supporters to cheer them on. The racing beds must have a mattress or box springs; but no air mattresses are allowed. The family friendly race will be competed in categories determined by age bracket, all competing for the exciting lineup of awards – including the Fastest Bed in each category, Most Creative, Most Funds Raised, and the "Faster Pastor" award, which is dedicated to the Pastor and accompanying team who completes the race in their heat first. Once the race is complete, racers and their supporters will enjoy an awards ceremony including food trucks, refreshments, yard games, and music.
"This event is all about having family friendly fun while raising awareness and funds to support homeless families in Effingham county," says Katrina Bostick, executive director of Family Promise of The Coastal Empire. "It is such a blast to see these teams' creativity in their bed designs and enjoy the thrill of racing!"
Bed Drop off and registration will begin at 8:00 a.m. before the opening ceremony at 9:30, with racing starting at 10:00 a.m. After the conclusion of the race, trophies will be presented during the closing ceremony at 11:30 a.m. at the Annex ball field. Parking will be available at the Annex Ball park and next door at the Effingham County Board of Education, located at 405 N Ash St, Springfield, GA 31329.
To learn more about Family Promise of the Coastal Empire or the annual Bed Race, please visit familypromisece.org, call (912) 790-9446, or email info@familypromisece.org.


Tharros Place to host Fall Human Trafficking Stakeholder Meeting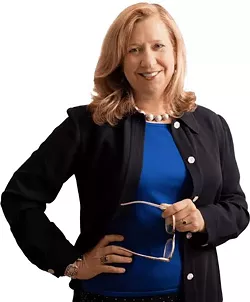 Tharros Place, a local nonprofit serving underage survivors of human trafficking, will host its Fall Human Trafficking Stakeholder Meeting on Wednesday, Sept. 20 from 11:30 a.m. to 1 p.m. at Savannah Technical College's Eckburg Auditorium. This event is free and open to the public and includes networking, lunch, and a presentation by Georgia Legal Services Program Executive Director Susan P. Coppedge. Those interested in learning more about human trafficking and collaborating to bring it to an end are encouraged to attend.
Register here. For more information, please contact Kate Templeton, Outreach Coordinator for Tharros Place, at kate@tharrosplace.com or (912) 665-0236.