MOST PEOPLE would know Cory Chambers as the mandolin player for the long-running local bluegrass band City Hotel—a band that has made a significant name for itself over the past several years. The members have also explored solo projects in recent years, stepping outside of their acclaimed group to dip into different musical pools.
Perhaps no solo project is quite as different as Chambers' solo project, The Cory Chambers Band. It's a sharp left turn away from bluegrass (and the mandolin, for that matter), and into the world of jazz. It's not exactly the first gig he's done with the band, but the group's upcoming album is a debut in the truest sense of the word after a long period of hibernation from playing live to hone their sound.
"We started out doing bar gigs—like a handful of them. We just kind of decided that it wasn't what we wanted to do with this project. So we've really been just planning for recording for a year," Chambers tells Connect ahead of the group's Feb. 29 album release show at the Sentient Bean (which will also feature an opening set from Jacob Evans).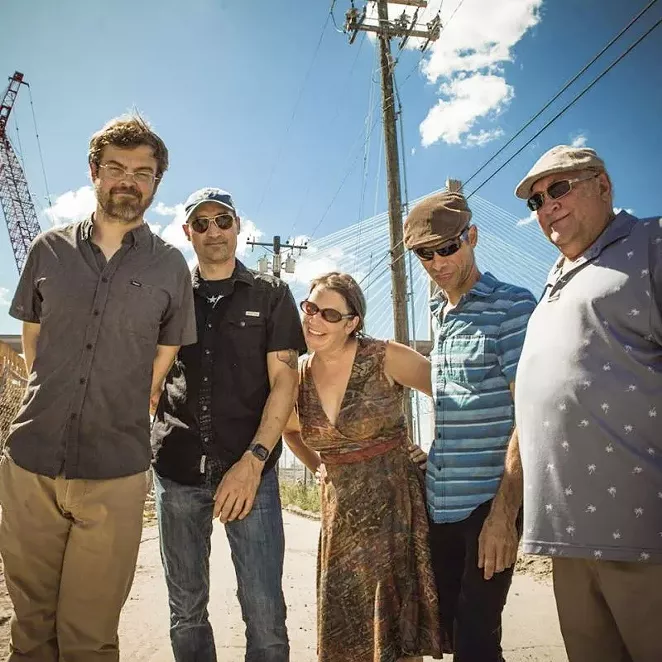 Jazz, as it happens, was Chambers' first love musically-speaking.
"When I was in middle school, that was my first love listening-wise. It kind of led me to listening to bluegrass, which has a lot of the same improvisation elements," he says. "I heard about Django Reinhardt through the movie Swing Kids. And then Cab Calloway, Louis Prima—people like that, I was attracted to."
Chambers explains that he got into mandolin through guitar, after being in bands over the years. That led him to City Hotel, but his love of jazz remained. When it came time to take the Cory Chambers Band into the studio, he and his band—which includes Kirk Lee on trumpet, Amy Drew on clarinet, Ira Miller on percussion, and Anthony Teixeira on bass—focused on honing the songs in pre-production before tracking at Elevated Basement.
"[Sonically], it was definitely an open-ended process," he says of the recording process. "Kevin Rose, and Shane Baldwin who's also at Elevated, they're both really good at getting what you're going for almost immediately. They know how to sense that and then get a sound going."
Chambers makes sure to note that Miller was instrumental in getting this band in the studio to record.
"I think we would've done an album, but probably would've started the process now," Chambers admits. "He called me in December of 2018 and he was moving to Pennsylvania, and said, 'Before I go, I want to make an album with this band.'"
For a lot of first-time recording projects, it can be hard to see clearly if things are really clicking. In Chambers' case, spending the better part of a year working out the songs eliminated that concern.
"There are parts where it felt like everything clicked, and then there are parts of the process that I would've done differently," he says. "It's been a totally different experience. City Hotel has three albums out, and we're such a comfortable team now. It was a whole different thing doing it myself and figuring stuff out. It's been a learning experience."
Being in bands for years, it's easy enough for Chambers to let things live as a moment in time, rather than painstakingly try to make everything "perfect" in the studio—which is something that can take the soul out of a performance.
"That's the way I learned how to do things, by just doing it and putting myself out there," he says. "This album is a great document of where we are."
cs