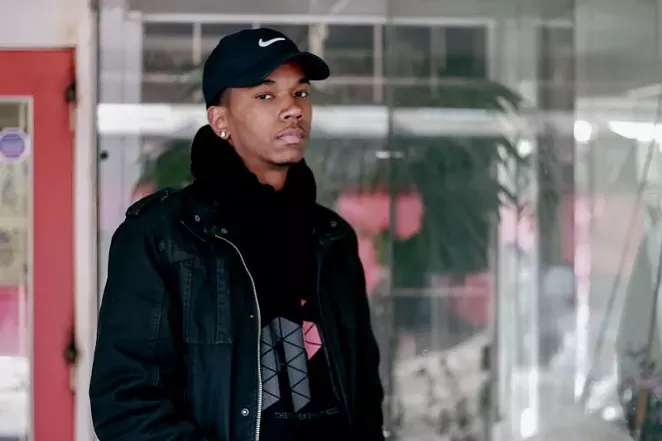 MC and producer Darnell Little tours South from his Camden, New Jersey home.
The 23-year-old artist released his debut album, Blackamoor, on June 30, 2017. Throughout the record, Little explores what it means to be a dark-skinned man in today's America. Using the lens of his own life, experiences, and struggles, Little strives to provide hope and showcase strength and perseverance in his lyricism.
Jizza Raw, Rico Suave, and Deno Sima join the bill.
Saturday, September 16, 8 p.m., all-ages