Is a Dave & Buster's location coming to Pooler? According to a social media post by Pooler City Councilwoman Karen L. Williams, the popular entertainment and dining franchise will petition the council to open a location at the Tanger Outlets at I-95 and Pooler Parkway.
In the post, Williams stated that if the matter is approved by the planning and zoning committee, the item should come before the Pooler City Council on Tuesday, Jan. 17, where Williams encourages those interested "to come to the meeting or watch it on our website" at THIS LINK.
According to Williams, the location would be on the Tanger Outlets property "close to the old Johnny Rockets restaurant." She noted that there will be a breezeway built to connect the new building to the existing structure, and that the playground that currently exists in that area would need to be moved to accommodate parking for the Dave & Buster's.
Williams seemed to voice her approval for the project in the post, stating " I feel it is vital to have family oriented business in Pooler, especially inside venues, because of our extreme heat in the summer and the rainy months of Spring."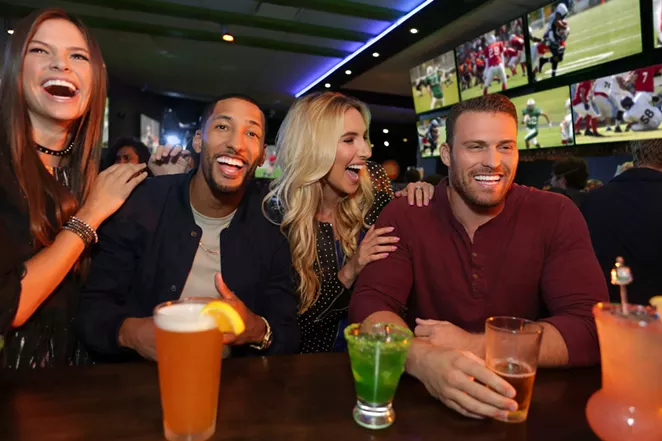 Courtney Rawlins, executive director of the Pooler Chamber of Commerce said "the Chamber is certainly optimistic about this opportunity. We are all for pursuits that appeal to residents and visitors alike, and Dave & Buster's will be a welcome addition. It's clear that local leaders' efforts to create an environment where recognized brands are looking to invest in our growing community mix of local, regional, and national businesses is paying off."
Founded in 1982 and headquartered in Coppell, Texas, Dave & Buster's Entertainment, Inc., is the owner and operator of over 148 stores in 41 states, Puerto Rico, and Canada and offers guests the opportunity to "Eat Drink Play and Watch," all in one location.
According to DaveandBusters.com, each store offers a full menu of entrées and appetizers, a complete selection of alcoholic and non-alcoholic beverages, and an extensive assortment of entertainment attractions centered around playing games and watching live sports and other televised events.