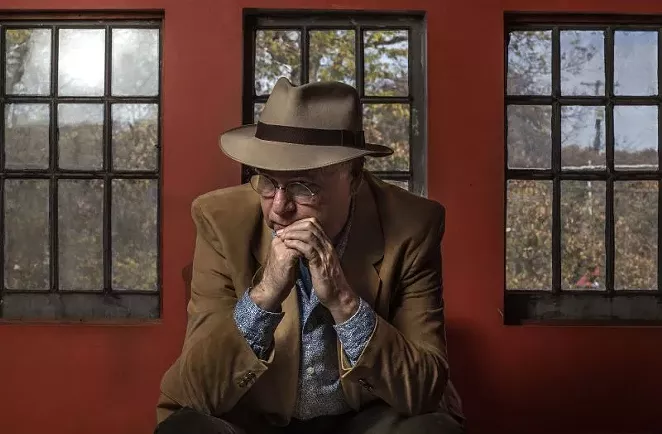 Singer-songwriter David Olney makes his Tybee Post Theater debut this weekend. Olney is acclaimed by critics, songwriting fans, and musicians—Townes Van Zandt called him "one of the best songwriters I've ever heard"— and the Post Theater is a fine listening environment to see this national treasure.
The prolific Olney has released more than 20 albums in four decades, including his most recent, Don't Try To Fight It. Recorded by award-winning singer-songwriter Brock Zeman, the album continues Olney's soulful storytelling style that's captured fans for ages.
Olney's music has been recorded by the likes of Emmylou Harris, Linda Ronstadt, Del McCoury, Tim O'Brien, and more, and fans of the show Nashville have heard many of Olney's originals on television. He last performed in Savannah for the big Night Flight Café reunion; don't miss any chance to catch his riveting style of true, heartfelt Americana in action.
Friday, August 18, 7:30 p.m., $20, all-ages