ELEVEN years ago, Deep Center began the Young Author Project in Savannah. The idea behind the program was, and has always been, simple: help middle school kids become published authors by hosting after-school creative writing workshops led by real life writers.
Through the course of the eleven-week program, young people saw their ideas come to life through writing, editing and workshopping. The final product is the Deep anthology, a collection of every kid's favorite piece in one place. Deep covers so many sites that there are five anthologies, grouped by region.
Taking it a step further, the semester also culminates with Deep Speaks, the hottest literary reading in town. Savannah routinely turns it out to hear 51 kids—three representatives from each of the 17 sites—read their favorite piece, or at least their favorite part of it. True to the democratic process, the workshop votes on who the representatives will be.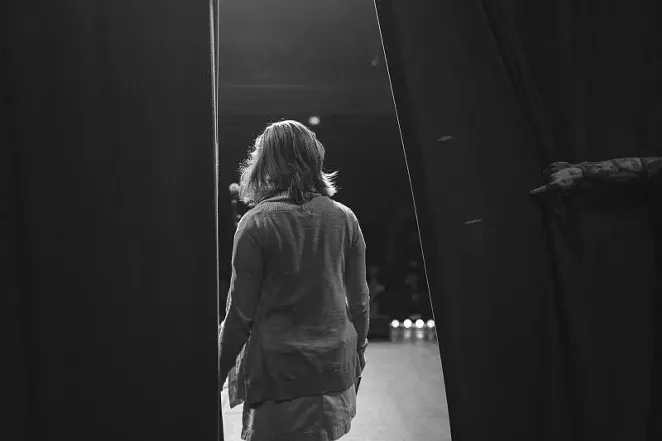 In the span of its eleven years, Deep has broadened its horizons and taken on equally important work around our city, but the Young Author Project has consistently thrived, which emphasizes the point of the organization: listening to kids.
"It's wild to see what things about the organization have changed and what has remained purely and utterly the same," says Maria Zoccola, the program manager of the Young Author Project. "The thing that stays so constant across, from our foundation to 2020, is our goal of handing the microphone to the young person. They have the answers, they have the voice, they have the ability to talk about what they want to see and hear in Savannah and what Savannah should look like."
Indeed, what's been so successful about Deep, particularly its Young Authors Program, is that it allows its young people to be unabashedly creative. No idea is off limits.
Teaching artists Martina Yvette and Anthonella Alvarez mention that some of their students at Southwest Middle School are particularly interested in food, so they've incorporated prompts about food into their lesson plans, even sharing food blogs as examples. Yvette also notes that the pieces produced this year are wildly varying.
"Our young people are very talented in the areas of every genre, but right now I will say primarily from middle school, the biggest genre would be horror," she says. "We allow the ability to be creative in any way they see fit, whether that's fiction or nonfiction. It's basically from our young people's perspectives and their minds, and some of them take it from a nonfictional standpoint and bring it into a fictional world. It's just beautiful what these young people are able to create and what they write."
"We have young people really interested in the subversive and the transgressive with horror and thriller, we have some young people who are using their words to talk about their realities day to day here in Savannah, we have young people who have been dreaming of alternate realities for years and are ready to explode on the page," adds Zoccola. "We have plays, we have poems, we have stories. We've had young people publish comic books, but that's a little hard to read on stage. Whatever a young person is interested in, we want to foster that and create space for that."
At Deep Speaks, the full breadth of the students' interest is on display for an hour and a half. This year, for the first time, the event will be fully bilingual-friendly, thanks to the work of a new program.
Míranos, which translates to "see us" in Spanish, is a new program headed by Alvarez that's designed for high school students. It's been in the works for a while but officially rolled out in September.
"We're trying to connect with the young people in Savannah who identify as Latinx and anyone who wants to be their ally to talk about issues like immigration and identity, and we offer a safe space to explore all those questions," says Alvarez.
Alvarez and two of her assistant teaching artists found translation equipment that they'll use to set up a Spanish translation for anyone who might need it at the event. Some parents who attend solely speak Spanish, so the experience is less enjoyable for them since they don't understand fully what's happening.
Deep is committed to language justice, or the idea that everyone should be allowed to speak in their usual language.
"A lot of our young people who might be bilingual speak in English most of the time, whether it's the language of their everyday life or they've been brought up in a culture that values English more than a native tongue like Spanish," explains Alvarez. "So with Míranos, one of our goals is to start looking at that culture a little more in-depth. We want to make sure we're fully inclusive towards people who need to be included in the conversation too, especially in Savannah. We want to make sure that everything we do, including Deep Speaks, has that inclusivity so that no story is left behind because it's in a different language."
Míranos enriches Deep's mission of making sure all young people's voices are heard, especially as Savannah enters a moment of big changes. Zoccola reminds that young people are not only our future, but our present, our current moment.
"All of us believe that Savannah is valuable, Savannah's young people are valuable, and Savannah's future is so massively valuable, and we want to see that future change," says Zoccola. "We want to see amazing things begin to happen, and we do that by bringing in the young voices who have the answers for what should happen next. And the way they dream and talk about what they envision is really what we should all be paying attention to."
CS