The SCAD Savannah Film Festival is jam-packed with incredible films of all genres this year, as it has been every year. Without exception, one of the most buzzed-about events of the festival is the Docs To Watch series and panel—a collection of some of the most noteworthy documentaries of the year.
Since the inception of Docs To Watch, it's become known for holding a lot of weight come awards season, as a large number of films shown at the panel in years past have gone on to win or be nominated for top industry awards.
Scott Feinberg of The Hollywood Reporter knows a thing or two about the influence the panel, and the film festival, has had on the industry. He's the website's Awards Columnist, and he's been moderating the panel for six years.
This year's Docs To Watch will include a "Documentary Roundtable Discussion" featuring the filmmakers and creatives attached to the ten incredible films sharing the spotlight. Some of the participants include Steven Bognar with American Factory, Todd Douglas Miller with Apollo 11, Rachel Lears with Knock Down The House, Nanfu Wang with One Child Nation, and more.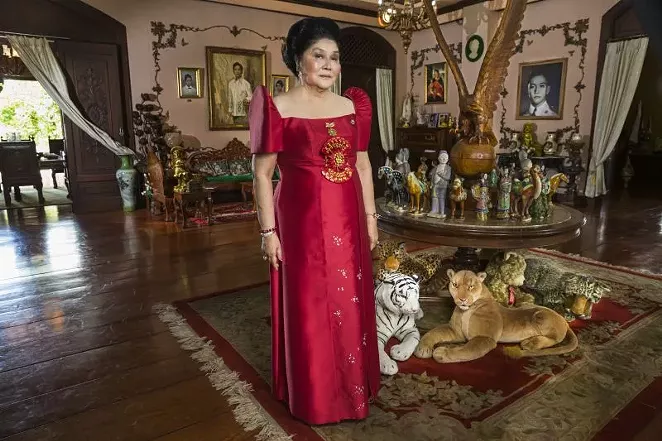 Ahead of this year's panel, taking place on Fri., Nov. 1 at the Lucas Theatre, we caught up with Feinberg—who shared his excitement about what was ahead.
You've been involved in the SCAD SAvannah Film Festival for quite a while, right?
Yeah. This is going to be my seventh year at the festival and the sixth year of this panel. The first time I came, I was on a standalone panel with two other people from The Hollywood Reporter, and that was how I got introduced to the festival.
The thing that amazes me most about this festival is that it really is a high-caliber event. Some really big names have been through over the years, and it seems to be growing.
That's the thing—it doesn't yet have the national or international profile of Sundance or some of these other festivals, but the reality is that it's a top-rate film festival. I have to go to a lot of these for my job, and I can tell you, having no stake in any of this, that I'd put it up there with the best of them.
Absolutely, and there seems to be a culture for it here. It doesn't feel out of place for a city like Savannah.
Right! And the filmmakers who I end up spending a decent amount of time with remark upon how impressed they are with the turnout and the caliber of student questions. Without exception, I always hear great feedback.
This year's Docs To Watch panel seems really exciting.
Thank you! We put a lot of time and effort into it. There are so many documentaries now that get made, which is great. It's all thanks to streaming services, plus the fact that it's much easier for anyone to make a great documentary because the equipment is so inexpensive. The upside is, that's great! But we have to plow through a lot of stuff. So, between the team at the festival watching what they watch, and me at the Hollywood Reporter watching what I watch, we end up seeing as many documentaries as anyone.
What we try to do is get the ten most interesting and most promising (in terms of the awards season) to the festival. I'll tell you what, I was just realizing that in four of the five years we've done prior to this year, the eventual "Best Documentary" Oscars feature was one of the ten represented on our panel.
That's crazy!
It's always a chicken/egg question. We like to think that we're highlighting ten great docs and then maybe the voters go check them out, but I think there's also a desire to reflect what the voters are gravitating towards already.
Are there any in particular this year that you're excited about?
I love all of them, but there are a few that immediately come to mind. I think Apollo 11 is incredible, and the chance to see it on a big screen is key. That's not a movie that will be served by watching it on an iPhone. It's incredible found and restored footage from 50 years ago that puts you right in the center of the action. It's something we all read about and knew about, but to see it up close in high-quality footage is an amazing thing.
Netflix has two movies at the festival that are great—American Factory and Knock Down The House. American Factory is the first movie that the Obamas are executive producing—aside from being really well made and entertaining, it's really a commentary on the moment we're in in America right now.
We've got two people who have been on the panel before and are coming back; it's something we try to avoid, but sometimes when the documentary is that good it's unavoidable. In this case it's Asif Kapadia, who won the Oscar for the documentary Amy. He's back now with this movie about another kind of tragic figure, Diego Maradona.
It does feel that we're in a golden age for documentaries, and it seems like people are really resonating with this particular artistic medium right now. Why do you think that is?
I think the thing is that the barrier for entry has never been lower. People who have a diversity of interests and passions can now get the equipment to make and distribute something. All of the things you need to do to create a documentary, it's not that hard to do if you're committed to doing it.
The streaming services have concluded correctly that maybe the general public doesn't turn out in mass numbers to see a documentary in theaters; maybe it's not something you do for your date night, but it is something you do when you're lying in bed looking for something to watch on the weekend. So when you think about all of the streaming services needing content, there's more of an opportunity to get great documentaries out and seen.
cs