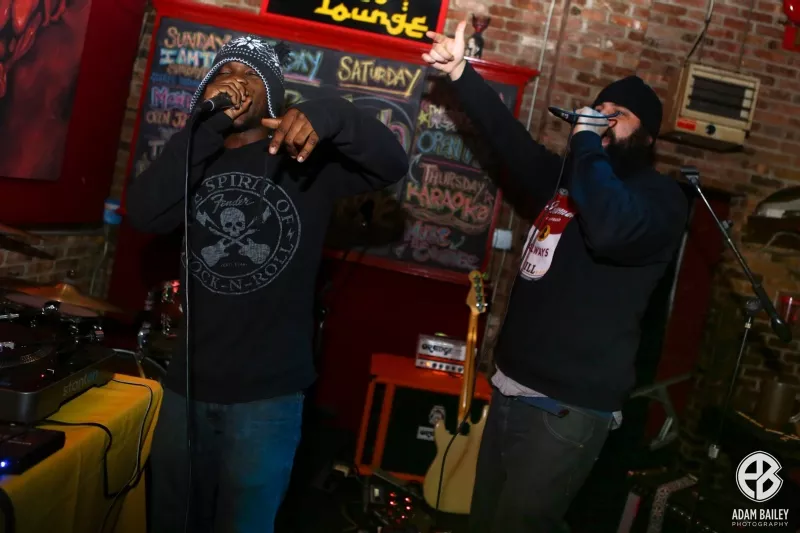 SAVANNAH'S hip-hop collective/label Dope Sandwich had a busy 2014. With the release of compilation Behind Bars Volume 1, KNife's Iconoclast, Miggs' Son of a Gun, and videos, tours and collaborations by KNife and Miggs, our hometown boys are showing the rest of the world that, after nearly 10 years, they're still the local forerunners of tight, thought-provoking, original hip-hop.
Co-founder Basik Lee has spent the last year exploring his flexibility as an artist, showing his soulful side as he leads hip-hop/jazz/soul group Ambrose. He's also returned as The Jinx's Tuesday Hip-Hop Night host.
While you can often catch Dope Sandwich's KNife, Miggs, and Basik Lee battling and freestyling on Tuesdays, this weekend show also highlights progressive instrumental band Culture Vulture. They'll team up with Hip-Hop Night regular Super Toine and Culture Cypher in an exclusive performance.
If you haven't heard KNife and Miggs' latest collaboration, "Clickbait," check out the video, directed by KNife, on YouTube; when these two team up, they pick apart the outbreak of local violence and weave Star Wars references in with firm reminders to get in line or get the hell out of the way: the duo's unstoppable.