The hues of pink are a little deeper. The space to walk for seating is a smidge wider. It's been cleaned up quite a bit. Beyond that, they will tell you that Savannah's brand new Cuban Window is exactly the same.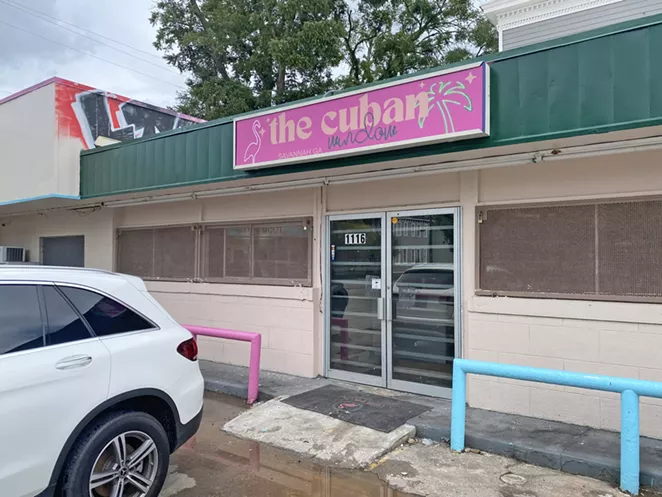 Who are they?
Erik Kinzie and Greg Knapp. They, along with a friend, Jack Collins, are the trio that are absolutely promising to resurrect what was one of Savannah's most popular grab and go eateries. Cuban Window Cafe.
Although now, it is called "The Cuban Window."
How this chapter of the space at the corner of Duffy and Abercorn Streets came to be is a story that would take hours to share. It is dripping with drama, betrayal, dishonesty, and theft.
For those that aren't familiar, Cuban Window Cafe opened late 2020. A couple from Miami left South Florida during the pandemic and decided to set up shop here.
They convinced the property owner to rent them the space at The El Cheapo gas station. A space that hadn't been used for much of anything for over a decade.
They rolled up their sleeves, cleaned it up, and made a restaurant. That restaurant was very much in the street food style of eatery you could find on almost any corner in Miami.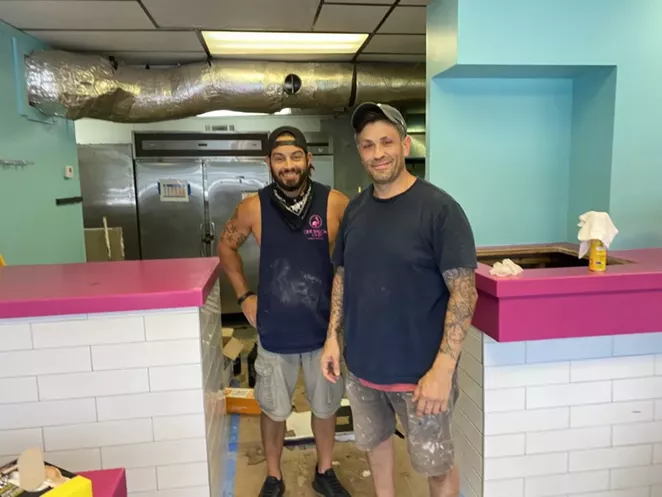 The price was right, the food was good. They were an instant hit.
Locals far and wide were making special trips downtown for some take-out. Cubans visiting Savannah from Miami were being sent there by their hotel concierge.
Cuban Window Cafe shot out of a cannon. They could barely keep up.
They had visions, however, on an empire.
On July 1, 2021, Cynthia Santana – who along with her boyfriend at the time, Mike Lieberman, ran Cuban Window Cafe – signed off on a $200,000 loan to grow the business.
There were plans for expansion to multiple locations, a food truck, and additional employees added to the payroll.
That's where Kinzie and Knapp entered the picture.
They say they were hired to run Cuban Window's "Mobile Division," which essentially was the food truck.
According to documents filed in Chatham County Court, the loan was to be repaid beginning in September, 2021.
They began on time and continued, until they stopped without explanation.
The reason why the payments stopped aren't anything anyone can confirm with any certainty. There is lots of hearsay. There was lots of speculation. The gossip mill was churning like the milkshake machine at Clary's.
That same court filing claimed that Cuban Window Cafe had fallen behind on their rent at the restaurant. Invoices for food had gone unpaid. No one was offering any answers. The restaurant was flailing. Hours of operation were all over the map.
On March 12, Ms. Santana announced via social media, that Cuban Window Cafe would be closing for good.
On March 14, an injunction was filed. The original investor, Dana Collins, eventually regained control of the entire operation. Including intellectual property, recipes, restaurant equipment, and the food truck.
Ms. Collins' attorney told me in March that it was her intention to re-open Cuban Window "at some point," once she regained control of it, which she has, and gotten the original tenants completely out of the picture, which she also has.
The Cuban Window re-opened last weekend.
The guys in charge? Kinzie, Knapp, and Collins
When I stopped by to talk to them last week, they were knee deep in cleaning supplies. Scrubbing, shining, and polishing anything they could get their hands on.
It is clear to me that these guys are all-in on bringing back one of downtown Savannah's tastiest street corners.
"We basically ran this place for the last few months they were here," Kinzie says. "We made all of the food anyway. We have the recipes, we know the customers."
Kinzie is a former Army Ranger. Knapp a former Marine. Collins brings experience operating a restaurant.
They believe they have a winning formula.
Ultimately, the only formula that really matters here is the one they use to make the food.
If it is great and consistent, these young men will be on their way. If it isn't, the marketplace will let them know.
Personally, I haven't tried it yet, so I cannot say either way.
I do know they have a shot to get it right. They are planning to offer mobile ordering, menus on-line, and a much more streamlined operation than what existed there before. They believe the entire Cuban Window experience will be better than it ever was downtown.
Try them for yourself. They plan to open 6:30am-3:00pm for starters. Breakfast and lunch. The menu will be pretty simplistic to start, while they get their systems down.
They are promising breakfasts #1-#6 just as before. Lunch will be a gradual ramp up to what they offered last year.