Every year we attempt to put together a list of spots that may be offering some type of holiday cheer on Thanksgiving Day. In making the rounds this year, we found more than a few of our 'go-to' spots are either closed or full on Thanksgiving Day. These calls were made with about 2.5 weeks to go before Thanksgiving.
What I usually tell people who email is to call your favorite spots. You know what they are. You know what you like. Find out if they are going to be open on Thanksgiving Day. Chances are, they are not. So that leaves you scratching your head trying to figure out where to Eat It and Like It.
My first go-tos are always the hotels. Not only are their restaurants open on Thanksgiving Day, but some of them in Savannah are doing some of the city's best food week to week.
Emporium Kitchen and Market - Perry Lane Hotel is always a favorite of ours. As is Fleeting at The Thompson Hotel at the Eastern Wharf Project.
Beyond that, we'd recommend checking with 1540 Room at The DeSoto, 45 Bistro at The Marshall House and Rhett on the ground floor of The Alida Hotel near the Plant Riverside District.
The other option is to buy some Thanksgiving Day food already cooked and bring it home with you.
Several area restaurants are offering to do the heavy lifting for you this year. They include J. Thomas Kitchen on Wilmington Island and Cohen's Retreat (deadline to order at Cohen's is Nov. 16).
If you are looking for something completely different but not any less delicious, there is a pop up in the works that you should pay attention to.
Eden Supper Club is back this year preparing what they call "Eden Boxes" of sides for Thanksgiving. The club is run by a couple of local chefs who to the point have done some pop up dinners around town. They offered their Eden boxes last year at the holidays and they were very well received
You can find the menu on our website (eatitandlikeit.com) or on their Instagram page. The prices are fantastic. And from what I am told, so is the food.
One word of caution...if you don't consider yourself technologically savvy, then find someone who is to help you. Orders for Eden are taken ONLY VIA Direct Message on Instagram, donations (yes, donations to pay for your order) via Venmo.
The cut off to order is Nov. 20 at 5pm. They will have pick up on the 23rd and are even willing to deliver locally.
This is a great deal and very much worth your consideration.
QUICK BITES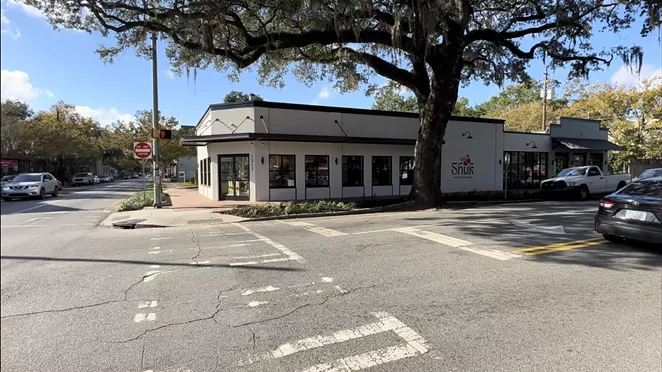 Shuk Mediterranean
opened for business last week. You can find them at Habersham and Anderson Streets in Savannah's Victorian District. Daytime and night time menus, plus a full bar. shuksavannah.com
Provisions, a small wine and grocery store has also just opened at the corner of Liberty and Whitaker Streets downtown. They are open seven days a week and a perfect place to grab some munchies or a quick bottle of something to take out the park or a square while you are downtown. find more about them at provisions-sav.com

Taqueria Los Compas
on Ogeechee Road near Chatham Parkway (behind Sonic) is worth your drive for authentic tacos.
j