Running off at the keyboard while trying to keep cool by any means necessary.
Straight out of the 'it always takes longer than you expect' department...After a fire shut them down back in February, OAK 36, Midtown Savannah's very popular eatery is hiring ahead of a return. They hope to be back by the end of the Summer.
Meanwhile, downtown on Wright Square, Wright Square Café has very quietly undergone a name change.
Wright Square Cafe had been light bites and desserts. It is now Wright Square Bistro with new owners and an eye on more traditional lunch and eventually dinner service. More on them soon. It's a great story.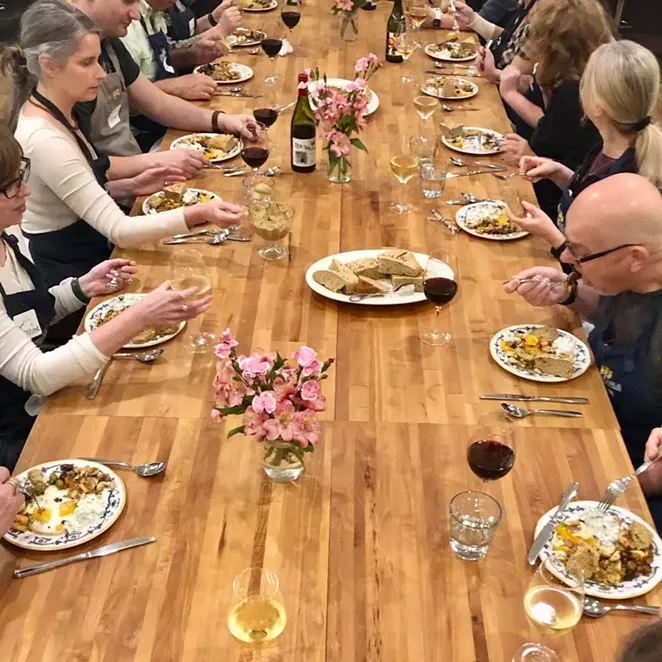 Chef Darin's Kitchen Table is aggressively rolling into Summer with a series of cooking classes to include Italian, Thai food and of course, Shrimp and Grits. Find more information now at chefdarin.com
If you are road tripping to the ATL this Summer, I cannot recommend Live! at The Battery enough.
Located about 100 feet across the pavilion from Truist Field, Home of the Atlanta Braves, it is the biggest Sports Bar/Restaurant I have ever seen. Die hard Braves fans who regularly make the trek to Cobb County likely already know about it, but if you don't, you should. It is simply spectacular and a lot fun
For years I called it the best food event on Georgia's coast, but now Whiskey Wine and Wildlife is moving south, to Vilano Beach just outside of St Augustine.
W3 as it has become known has sold out practically every year it was held on Jekyll Island. It was incredibly popular. It's a shame Georgia is losing out on such a special event. Ultimately, Jekyll's loss will be St Augustine's gain.
Back here in Savannah Plant Riverside District will be hosting a monthly Gospel Brunch series at their District Live music venue. Their first was on Father's Day. They'll be once a month going forward.
Meanwhile, across River Street from PRD, Rhett (inside the Alida Hotel) has a new seafood-based menu that looks pretty good. I will be trying it in the next few days and will let you know what you can expect if you head down there.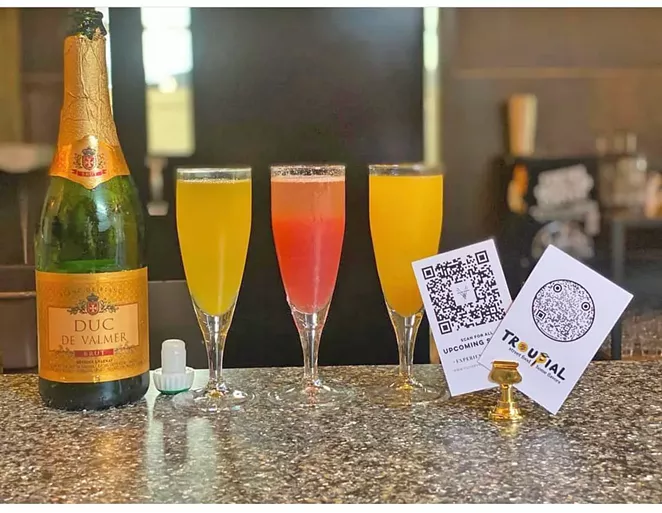 The vision for the expansion of Troupial, the Venezuelan street food cafe just off of Whitaker Street at 43rd now is finally approaching is final destination.
We are told they have now been approved for a liquor license. Which means morning mimosas or evening cocktails in the newly renovated space. They will now be open until 9pm and serving a full bar until 10pm: a great addition to that neighborhood. I suspect we will be seeing more.
Finally, we'll end with some bubbles. Bar Bubbly, Savannah's only sparkling wine spot, continues its build out at 38 Whitaker Street. They are crawlllling to a finish line-which means opening day.
No one will dare offer an exact date for opening, but we have officially reached a 'weeks' not 'months' phase of this project. We'll be toasting soon enough.