Andria Canella is very glad the worst part of the journey appears to be over. Two or so years after deciding to open her own bakery, the doors are now open on Sweet Patricia's, Savannah's newest neighborhood bakery. A great one at that.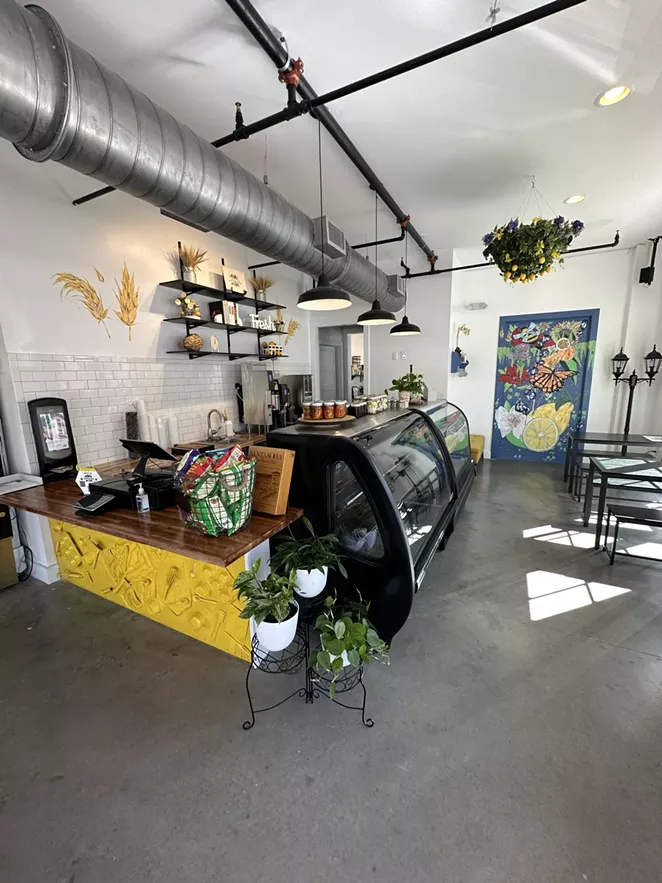 "There were plenty of times along the way when we thought this was too much." she admitted to me last week when I stopped by for a quick peek and preview of what she and her wife Richelle have in mind for this space at the corner of Habersham and 34th streets.
It's located diagonally across Habersham from Cotton and Rye, a staple in this neighborhood for nearly a decade. It's the latest eatery to tap in to activity bubbling along the Habersham Street corridor.
Andria, who is of Italian descent, says she was most inspired to become a baker by her grandmother, Patricia. So it only made sense to name her first bakery after her.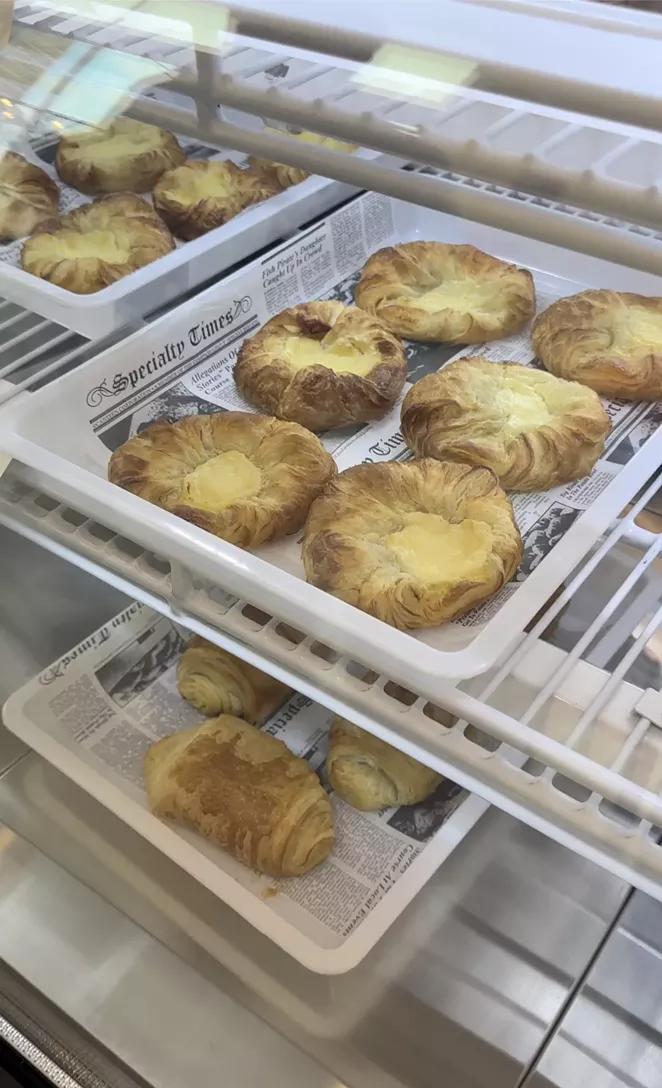 "She was the matriarch of the family." Andria explains.
Their first menu is a reflection of her grandmother's inspiration. Her famous 7 layer cake is there. As is grandma's banana bread. "Straight out of Grandma Pat's Recipe book" they say. I've tried it and very much enjoyed it.
I grabbed pretty much one of everything on my first visit last Sunday morning. The neighborhood is aware that this bakery is now open. Within 10 minutes of them opening their doors, there was a decent sized line for some goodies. I suspect that is going to grow. Quickly. These are quality baked goodies, made right there in the back. And they taste like it.
Aunt Diane's Cheesecake is simply delicious. She calls it a classic Italian cheesecake. A little heavy on the cinnamon side-which I love-when you compare it to a NY Style cheesecake. But the star of the particular box I brought home was the Cornetto al Cioccolato, an Italian version of the tradional chocolate croissant. Light, fluffy, buttery and out of this world good. I can tell you now I will be special ordering a box for my guests over St Patrick's Day weekend.
I will be talking about that thing for a while.
Lunch time and afternoons will feature sandwiches they are also making fresh in the back. The day I visited they shared some of the fresh baked rolls they are using for those sandwiches. The menu will include a classic Italian sandwich, a turkey melt and a breakfast sandwich. There are salads as well and some items made with their vegan friends in mind.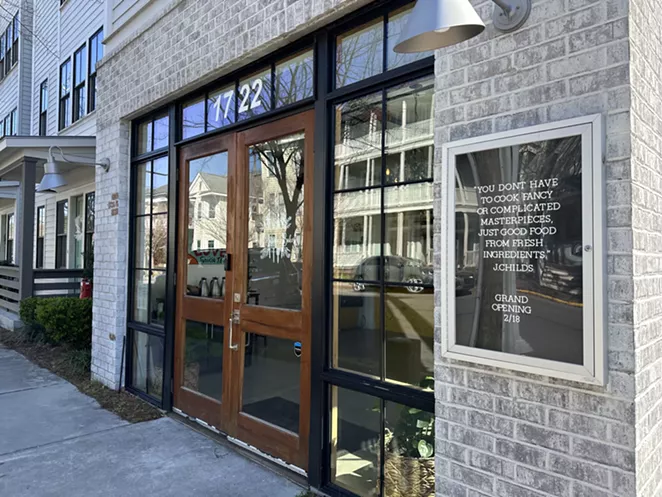 Sweet Patricia's is not only a fantastic addition to the neighborhood but to our city's food scene in general. So many of the smaller spots who cannot keep up with demand have been carrying products from our beloved Auspicious Baking Company, which is great, but it's nice to have options. Especially if you aren't in a position to drive to the Sandfly neighborhood for a danish.
One visit and you will see why this is a great option. There's some seating inside and a limited soft drink menu. Which we suspect will expand along with some other options once they get their footing a few weeks down the road. The demand will be there.
Now the fun begins. Pay 'em a visit. You will Eat It and Like It.