GEORGIA environmentalism is an interesting paradox. We have some progressive laws on the books, many of them from the 1970's.
But these days, we're not exactly following California, which is launching its own satellite into space to track climate change, in a rebuke of the Trump administration.
As Georgia's legislature prepares to meet in Atlanta, what environmental groups want – California-like action on issues like climate change and restoring Obama-era clean water rules – and what they'll actually get is like the difference between how that Big Mac looks in the photo and when you unwrap it.
To prevent disappointment, I offer this guide to what environmental legislation stands a good chance at surviving the upcoming 40-day Republican-dominated General Assembly and becoming law.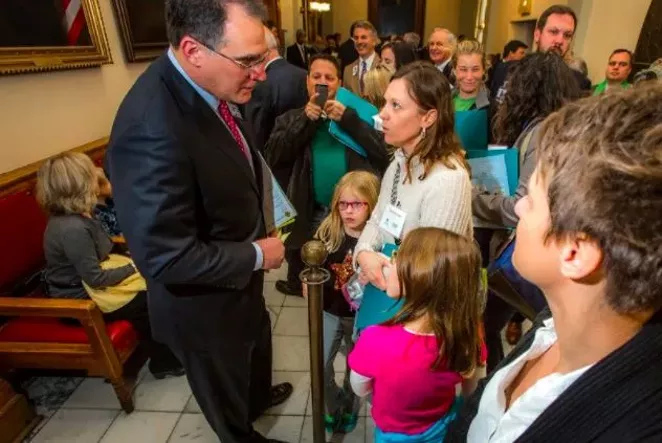 And here's a hint. If you're looking for a rebuke of Trump, I have a satellite to sell you.
"We've never gotten any pro-nature legislation in Georgia without bipartisan support," says Neill Herring, a veteran conservation lobbyist. "They're not hot button issues and they don't get quick responses. But they are bipartisan and when we get our issues to the floor, we win. Where they kill us is in the committees."
A good example is the Solid and Hazardous Waste Trust Funds. I know, waste funding, exciting! Actually, those trust funds have been collecting millions of dollars in fees for decades but only about half the money goes to their intended uses, which is to clean up hazardous waste sites, including several in Chatham County.
A proposed law would fix the "lie" of these trust funds and speed up our community's environmental recovery. The House passed the measure in the last session but the Lt. Governor blocked a vote in the Senate.
Now we have a new Lt. Governor who voted for the measure in the House. So environmentalists are optimistic.
New leadership also might right a wrong that slipped into law in the waning moments of last year's General Assembly, when Georgia Power got itself a potential $12 million exemption to coal ash "tipping fees." Electric utilities pay these fees to counties in order to dump their toxic coal ash into landfills, including here in Chatham County.
The exemption makes Georgia welcoming for out-of-state coal ash, nasty stuff that contains arsenic and lead left over from the dying coal industry. Candidate Brian Kemp said that he didn't want Georgia to be a coal ash dumping ground. He can keep his word by siding with the coal ash opposition, something that unites both rural and urban voters.
Kemp also repeated his opposition to drilling for oil off the Georgia coast. So, would he sign a resolution opposing offshore oil? A bipartisan group of lawmakers might test him.
Here's another bipartisan boogeyman: commas. In 2015, the state Supreme Court ruled that, because of a misplaced comma in a state law that protects Georgia streams, the law doesn't protect most Georgia streams!
The Supreme Court recommended that lawmakers fix the glitch. Lawmakers have been taking their merry old time studying it ever since.
Conservationists are hoping 2019 is the year for stream protection, the kind of issue that gets Republican-leaning trout fishermen on the same side as Democratic-leaning activist types.
And GOP lawmakers can tell their base that they're not being enviro-commies, just fixing enviro-commas. After several stalled attempts, pay attention to riparian legislation.
Finally, if none of this excites your inner Al Gore, remember that even in Georgia there's a way to do more. And that's actually to tell your state lawmaker to act on things like climate change and bigger national issues.
Conservation groups plan to spend several hours on February 20 taking citizen advocates into the state capitol. There, you can lobby your lawmakers in person.
They'll even take you on a bus that the group 100 Miles is chartering from Savannah to Atlanta for the occasion, called Capitol Conservation Day. For more information about that, call 100 Miles at (912) 349-2853.
cs